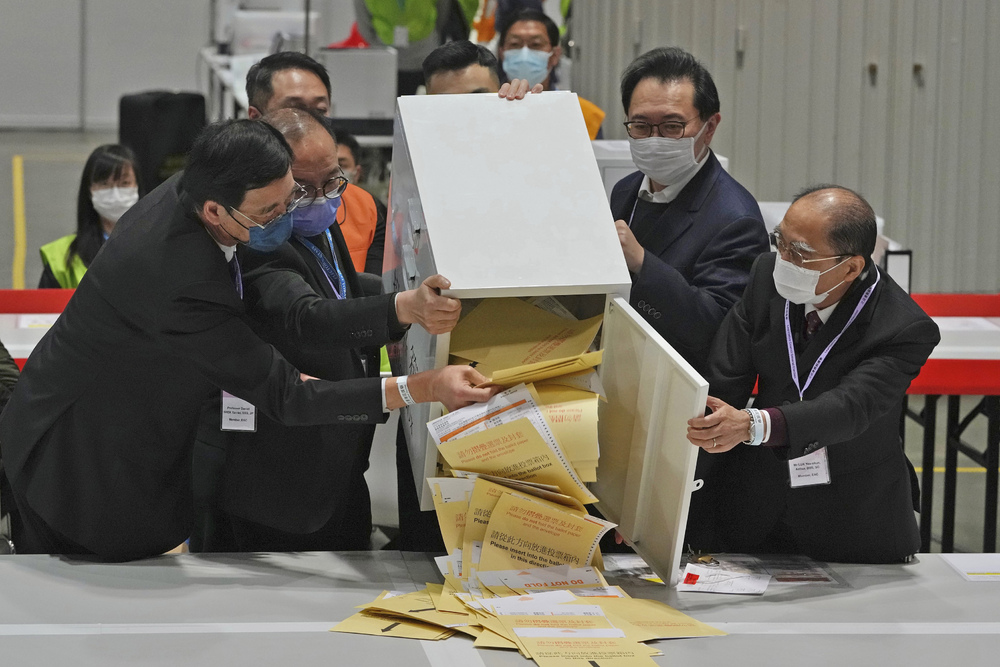 UK and other nations express grave concern after Hong Kong elections
Britain, the United States, Canada, Australia and New Zealand expressed grave concern over erosion of democracy in Hong Kong in a joint statement issued on Monday, a day after the Legislative Council elections.
"We, the Foreign Ministers of Australia, Canada, New Zealand, and the United Kingdom, and the United States Secretary of State, noting the outcome of the Legislative Council elections in Hong Kong, express our grave concern over the erosion of democratic elements of the Special Administrative Region's electoral system," the statement said.

It also said the electoral changes introduced earlier this year reduced the number of directly elected seats – from 35 to 20 – and established a new vetting process to severely restrict the choice of candidates on the ballot paper.

"These changes eliminated any meaningful political opposition," it stated.

Many of the city's opposition politicians – including many of the 47 defendants in the pro-democracy camp primary election case – remain remanded pending trial, with others are in exile overseas, it noted.

The ministers urge China to act in accordance with its international obligations to respect protected rights and fundamental freedoms in Hong Kong, including those guaranteed under the Sino-British Joint Declaration.

Earlier today, China's State Council Information Office issued a white paper, saying Hong Kong's latest election is another step forward for democracy in Hong Kong.

It says the Sino-British Joint Declaration specifies that the Hong Kong government and legislature shall be composed of local inhabitants and that the legislature "shall be constituted by elections."

"No mention is made of universal suffrage or democracy," the white paper stated.

It is for China to decide what political and electoral systems will be adopted in Hong Kong after its return, it added.