More than 11,100 fines issued to drivers for non-payment of Tyne Tunnel toll fees have been refunded in the last two months, the BBC has learned.
The refunds were down to mitigating circumstances or operator TT2 "upholding a higher than usual level of appeals" to help customers, it said.

Drivers say a new barrier-free system in 2020 contributed to the confusion.

Norris Atthey from Northumberland, said he was "quite surprised" to have one of his two fines cancelled.

"Because the emphasis seemed to be that they had done nothing wrong, it was all our fault and we would have to pay," he said.

His second unpaid toll penalty notice (UTPN) was still going through the appeal process, he said.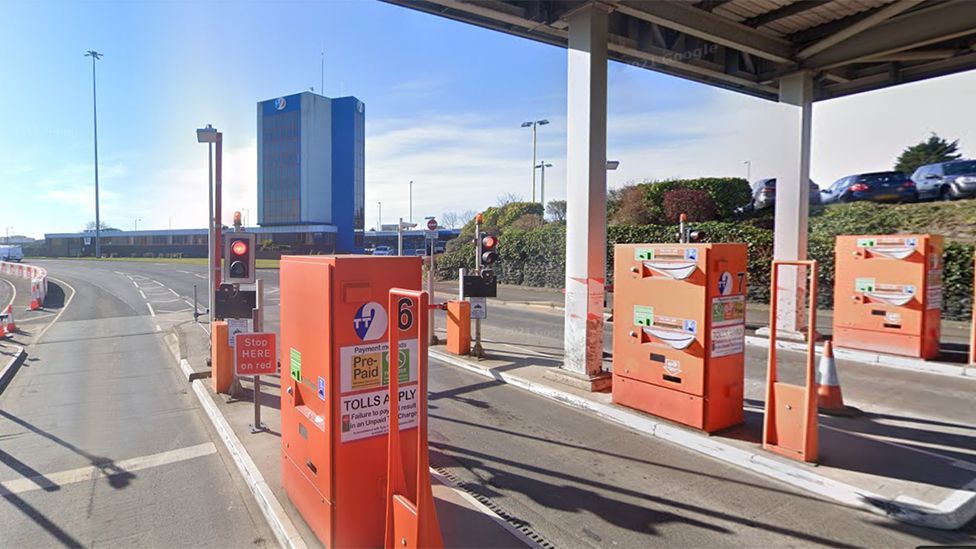 Drivers can no longer pay at toll booths

Thousands of UTPNs have been issued since the barrier-free system was introduced in 2020 and more than £1m was generated through fines in the first month of the new cashless payment system in November.

Drivers who do not pay the toll by midnight the following day face a £60 UTPN, reduced to £30 if paid within 14 days or increased to £100 if not settled within 28 days.

TT2 said 66,181 UTPNs were issued in December, down from 73,846 in November, and 11,152 appeals upheld.

Its current rolling average of successful appeals is 43%.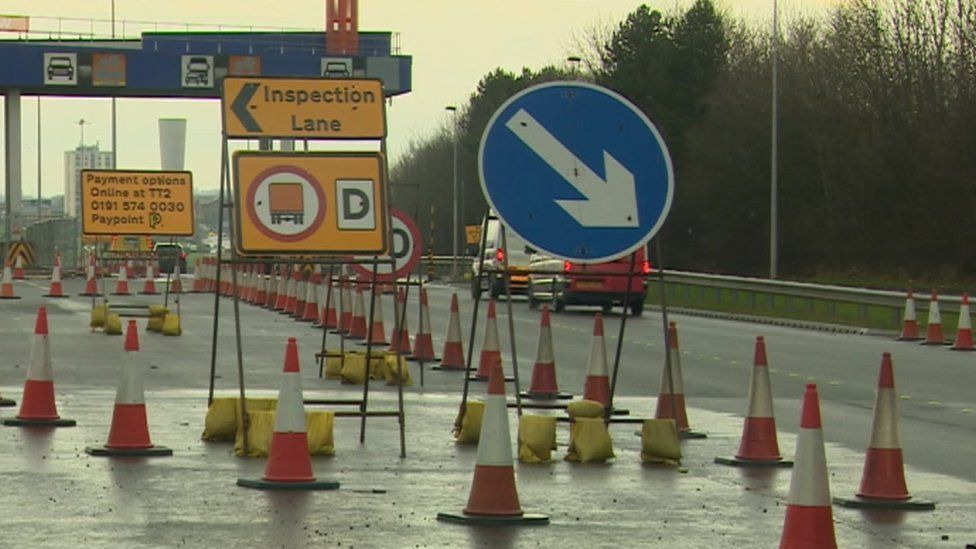 Motorists have complained signage and the road layout are confusing

South Shields Labour MP Emma Lewell-Buck, in whose constituency one end of the tunnel lies, said she had a meeting with TT2 at which it agreed to introduce independent oversight of appeals and complaints and set up a financial hardship scheme for those unable to pay the fine.

"They're also doing a trawl through all the current fines and, where they're finding it was their error, they're refunding people," she said.

"They've listened to the complaints from myself and from constituents and they are acting but I think there's still more that can be done."

She added people should have more time to pay the toll and the fines were too high.