Do dramatic landscapes and beautiful, historic towns appeal? Here are three Surrey locations you should know about, all within an hour's commute of London.
As anyone who remembers Bradley Wiggins winning the time trial at the 2012 Olympics knows, the Surrey Hills' rise-and-fall landscape makes for some exceptionally challenging cycling.

But this 163 square mile swathe of lush and undulating countryside is good for far more than building up your calf muscles on Sunday afternoon bike rides. The hills are brilliant for outdoorsy types, full of some beautiful towns and villages.

Although Surrey is the most expensive of the home counties, buyers who are willing to look beyond the classic dormitories like Guildford can find value on a (comparative) budget. As a plus, journeys to central London take about an hour.

Living in Dorking

Prices: Average prices stand at £519,000, up 13.5 per cent in the past year, according to Savills. A terraced house typically costs £387,000 while a detached home will set you back £878,000.

Commuting: Just under an hour to Waterloo.

Dorking is one of Surrey's gems, with a thriving town centre encircled by gorgeous countryside.

Philippa McFarlane, 41, owner of interiors, antiques and lifestyle store Sandrock House, has lived in the town since 2005 with her husband, Alistair, 51, and their three boys — Zack, 10, Indie, eight, and Max, five.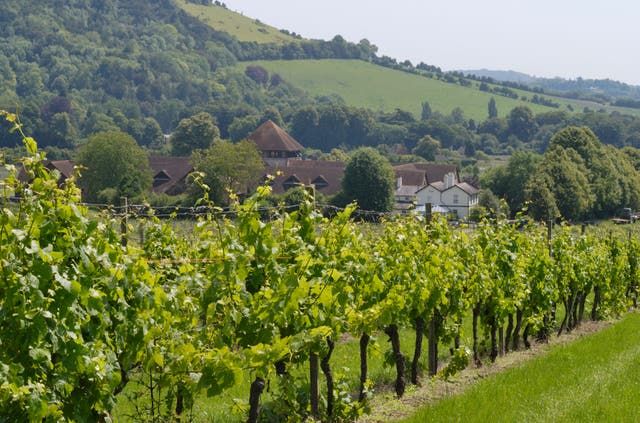 Denbies Wine Estate in Dorking is a scenic spot for a weekend walk
"I absolutely love it," she says. "It has got a lot of history, you can go on a bike ride and be in the countryside in 10 minutes and it has got so many independent shops and lovely coffee shops. It is the kind of place you can easily spend the day in, and there is so much to do."
Her tips include the award-winning Queen's Head pub — which has set up a tepee in its beer garden to accommodate post-lockdown dining — Michelin-starred chef Steve

Drake's dining room Sorrel, Knights Garden Centre in nearby Betchworth and The Dorking Butchery. "There are always queues outside the door," she says.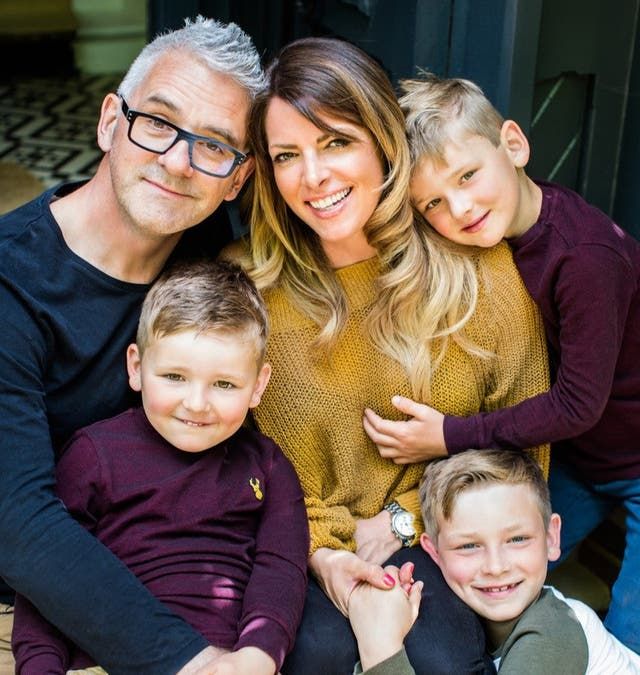 Philippa McFarlane of Sandrock House (@sandrockhouse) in Dorking, with her husband Alistair and their children Zack, Indie and Max
Property in Dorking ranges from period to brand new, and its town-centre shops are a good balance of useful and interesting. There are some great restaurants and cafes in town, notably Sorrel.
Just out of town the gorgeous views from Box Hill, immortalised by Jane Austen's Emma, are almost worth the thigh-straining climb to enjoy them. On wet days there is still plenty to do, with a leisure centre and pool, cinema, theatre and annual music and arts festivals.

Dorking's schools are of a high standard (parents pay premiums to live close to the highest-rated primaries, London-style). "Dorking is a really family-focused place," says McFarlane. "There are loads of outdoor activities and clubs... Our week is jam-packed with getting the kids to one or other club."

Living in Godalming

Prices: The average sale price is £491,000, a terrace costs about £396,000, and a detached house £761,000. Prices rose four per cent in the past year, according to Savills.

Commuting: From 46 minutes to Waterloo.

This country town passes the kerb-appeal test with flying colours: it is set beside the River Wey, with narrow windy little town-centre streets, pretty, traditional shops and just-so hanging baskets.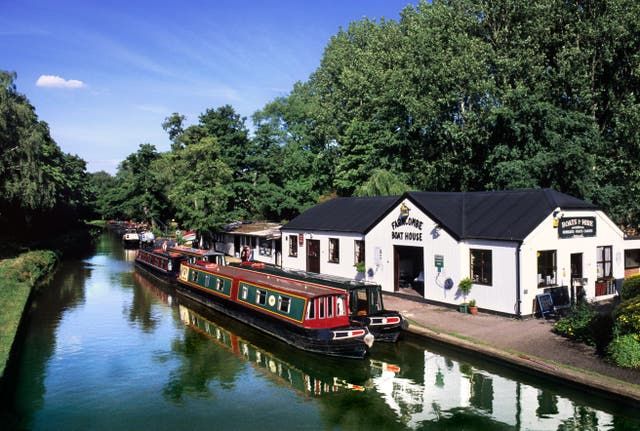 Set beside the River Wey, Godalming passes the kerb-appeal test

Looks aside, Jake Chandler, sales manager of Hamptons International, says the town's appeal to buyers — who have often been priced out of more expensive neighbouring Guildford — is threefold: countryside, commutability and schools, which are almost universally excellent.

In the town you will find plenty of good gastropubs and being in the Surrey Hills means access to lovely walking and cycling country. There are also golf clubs galore, a leisure centre with a pool and gym (plus a lido at nearby Guildford), plenty of riding stables and several dozen sporting associations to choose from — including cricket, croquet and canoeing.

Living in Haslemere

Prices: Average prices in the town stand at £650,000. A typical terrace sells at £383,000 and a detached house for just over £1 million. Prices have increased almost 10 per cent in the past year, according to Savills.

The commute: Around an hour to Waterloo.

This friendly little market town is right on the border of the Surrey Hills and the South Downs, so you get access to two areas of outstanding natural beauty for the price of one.

Russell Grieve, a partner at Knight Frank, describes Haslemere as a town of two halves. East of the railway station are the charming boutiques and Victorian and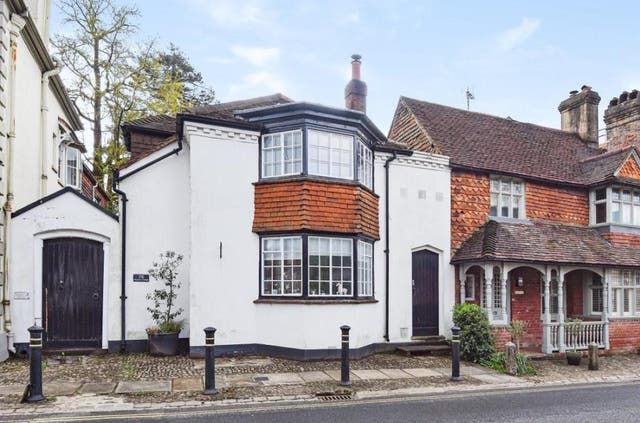 This Grade II-listed, detached cottage in the heart of Haslemere has three bedrooms and is half a mile from the station. Through Henry Adams.
Edwardian homes. On the other side of the tracks the homes are newer, smaller and less expensive .

One major hassle to flag up about life in Haslemere is parking at the station for those who anticipate a return to the office post-pandemic. There is, at present, a three-year waiting list for a permit. "A lot of our clients buy in the town and wait until they have a permit, then they move out into the villages," says Grieve.

If this is your plan, he recommends the quintessentially lovely Lurgashall, which is worth waiting for with its village green, cricket pitch, community-run village shop, and "absolutely blinding" pub, The Noah's Ark.