A TikTok influencer whose house caught fire in a suspected arson attack has said his family could have been killed.
About 25 firefighters spent 90 minutes tackling a fire started by a car alight at Nick Smith's home in Welling, south-east London, on Wednesday night.

Mr Smith says he is "devastated" and fortunate his wife and three children, aged six, eight and six weeks, escaped the blaze without injury.

The cause of the suspected arson is being investigated, police have said.

Mr Smith, whose The Smithy Family account has more than 2.5m followers on video sharing site TikTok, describes himself as "a guy with ADHD who wants people to do well, spreads positivity and joy, and is a bit of an idiot with my family".

The 33-year-old says he used to work seven days a week bricklaying but that has changed since social media stardom.

He added: "Doing social media means I'm there for my kids and I'm enjoying their time and company and it's been wonderful and joyous. But it's also been devastating and and damaging.

"We've come to the realisation that in the world of social media you're better off hidden."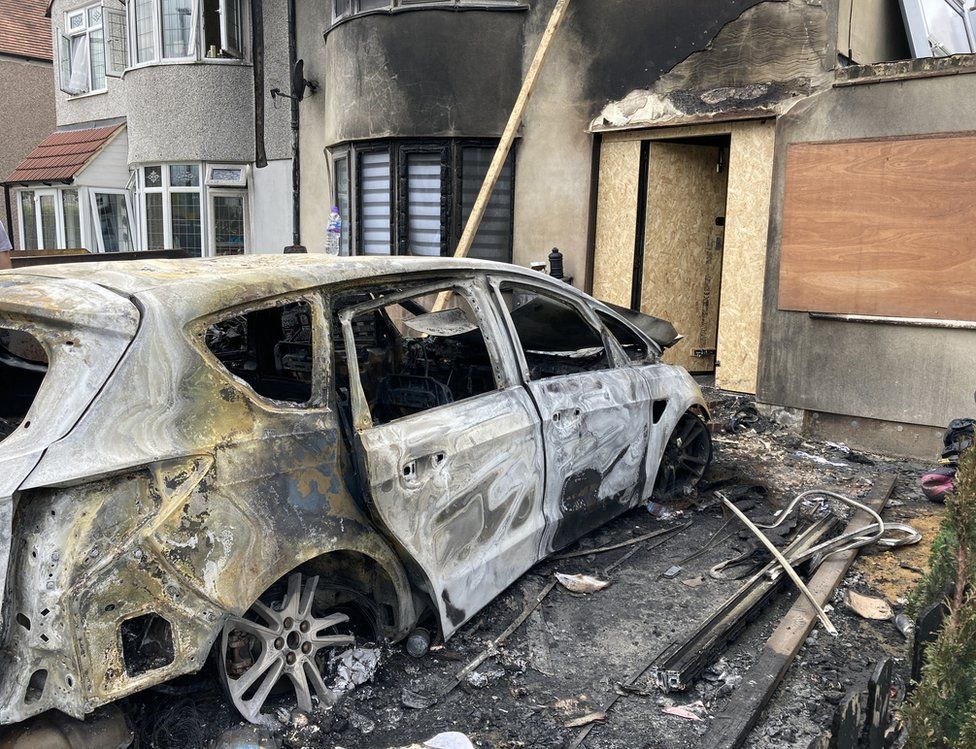 The London Fire Brigade said crews attended reports of a car alight and fire investigation dogs were used to "help identify any ignitable substances present".

The Met Police confirmed they are treating the cause of the fire as suspected arson.

Mr Smith said whoever did this "may have not had any reaction at all and there might have been seven dead people".

He said: "For those 15 seconds of fun in your eyes, it could have taken away many years from my family."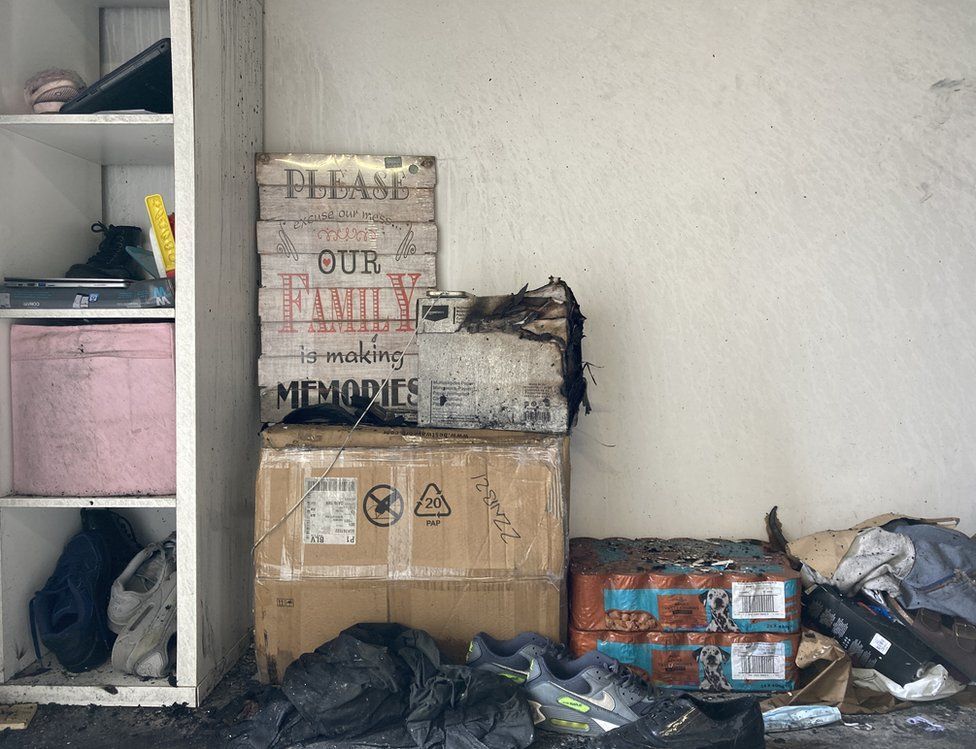 Mr Smith believes the incident was motivated by jealousy.

He added: "I love seeing people do well. We want to see other people prosper and do well and I know that there's some people in life that are struggling and they don't like it when other people are prospering or doing well."

He vowed this would not stop him from sharing videos with fans.

He said: "I just want to be with my family, and I want to be safe, and I want to protect them, and we need to step back, to readjust, reassess and find out what the best way to move forward is.

"At the end of the day, I'm not going to give up what's making us happy."