Queen Elizabeth II's relationship with corgis is being showcased in a photography exhibition.
Britain's longest-serving monarch owned more than 30 Pembroke Welsh corgis throughout her 70-year reign.

Photographs marking each decade of her life are being shown in a one-room display at the Wallace Collection in Marylebone, central London.

Wallace Collection director Dr Xavier Bray hopes the display will show a "more personal side of her life".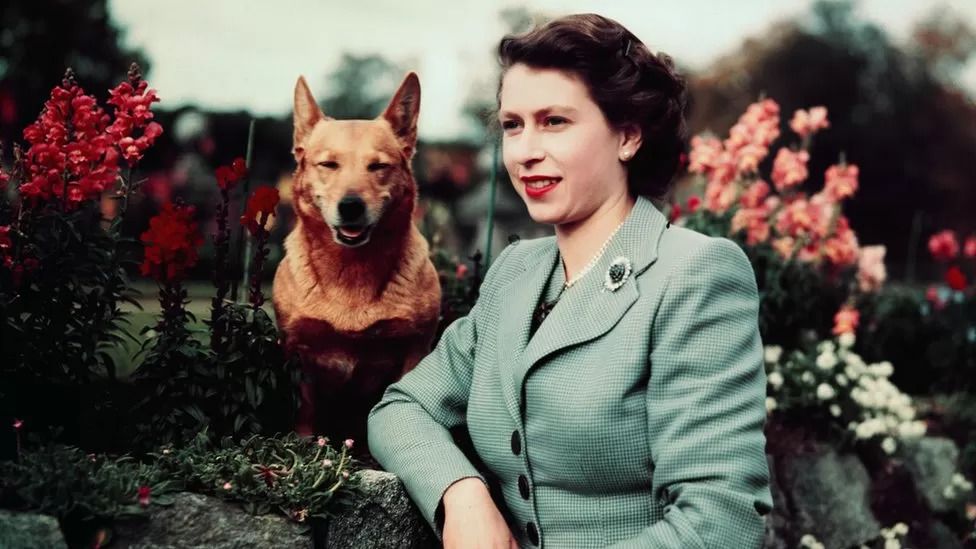 Many of the Queen's corgis were descended from one she was given for her 18th birthday. Pictured in 1952

The display runs from Wednesday until 25 June to coincide with the Wallace's major exhibition, Portraits of Dogs: From Gainsborough to Hockney, running from 29 March to 15 October.

In 1933 aged seven, the then-Princess Elizabeth, and her sister Princess Margaret, were given a pair of corgis named Jane and Dookie by their father, the future King George VI.

The earliest image in the display dates from July 1936 and shows the young Princess Elizabeth playing in the garden of 145 Piccadilly — the London house where she lived between the ages of one and 10 — with Jane and Dookie.

As an 18th birthday present, her father gave her Susan, the corgi from which many of the dogs the Queen owned throughout her reign were descended.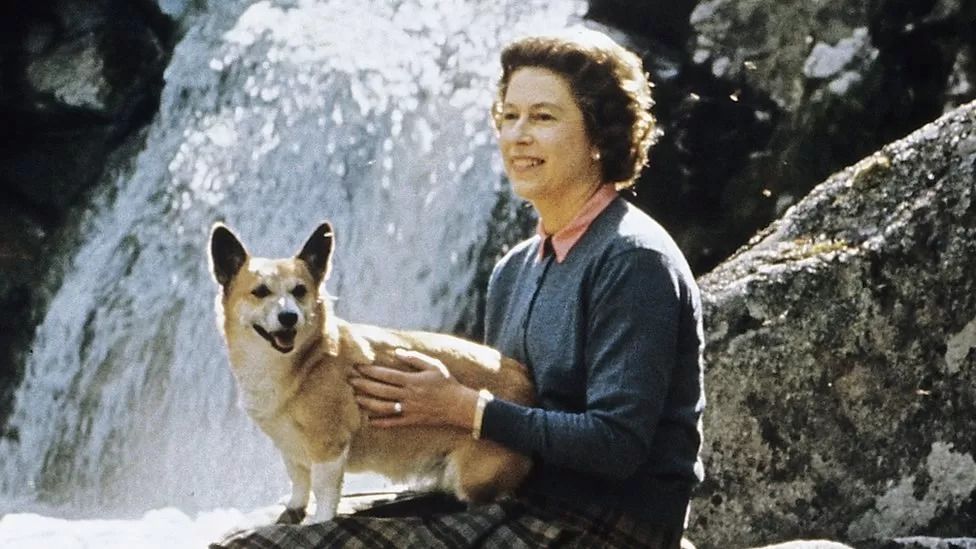 The display coincides with the Wallace Collection's major exhibition, Portraits of Dogs: From Gainsborough to Hockney. Pictured in 1971

Other images in the display show corgis accompanying the Queen during her work.

A photograph from 15 October 1969 shows the Queen, with four corgis, returning from Balmoral to King's Cross station in order to meet the astronauts of Apollo 11 at Buckingham Palace.

As part of her Golden Jubilee celebrations, the Queen toured the Commonwealth. On 8 October 2002, during her 20th trip to Canada, she was photographed meeting members of the Manitoba Corgi Association and their dogs in Winnipeg.

Dr Bray said: "We are honoured to pay tribute to Her late Majesty Queen Elizabeth with this display.

"The Queen devoted her entire life to serving the British people, but we hope that this display will show a more personal side of her life — her deep love of animals and her abiding passion for her corgis."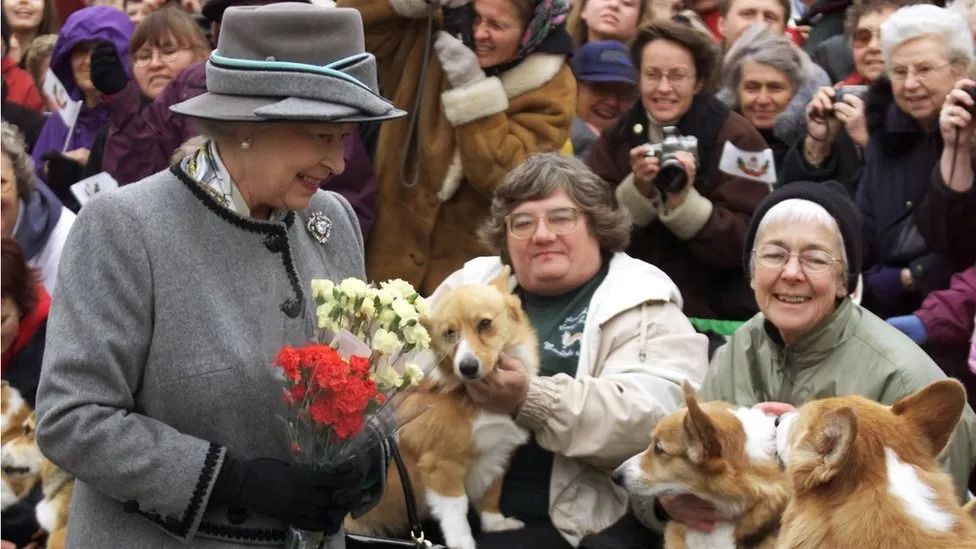 The Queen was photographed meeting members of the Manitoba Corgi Association and their dogs in Winnipeg while on a tour of the Commonwealth in 2002