No spectators, no cheering - but plenty of star athletes to get excited about (at home). From Tokyo's super stadiums to the new sports to bluff your way through, Katie Strick has your guide to the Games
Really, the Euros was just the warm-up. Last week's post-football comedown may have felt like the end of sporting days - at least for this year - but the truth is 2021's great summer of sport is only just getting started. Think two weeks of tennis and seven nights glued to the football were adrenaline-inducing? Try 17 days watching 339 medals being won across 33 sports and 42 venues - but only from your sofa, of course.

The 2020 Tokyo Olympics is (finally) coming to TV screens this week, 12 months later than planned (see: officials' clever new 2020NE logo). It promises to be the strangest Games yet. A total of 11,500 athletes and 79,000 overseas officials, journalists and support staff are expected to travel to the Japanese capital for this month's Games. The number of spectators? Zero, according to International Olympic Committee (IOC) officials, who've asked the public to "support athletes from home" given Tokyo's current state of emergency due to rising cases.

The lack of crowds will be an obvious hurdle for this year's athletes - the BBC is reportedly considering playing artificial crowd noises to create a buzz - and Covid won't just affect spectator numbers. Athletes will be given daily Covid tests, have to place their own medals around their necks while wearing a mask, and a growing number of sporting stars from Serena Williams to Australia's baseball team have been forced to withdraw due to safety concerns. Tennis ace and 2021 Wimbledon winner Novak Djokovic says he's still "50-50" about whether he'll compete.

But it's not all drop-outs and scaled-back celebrations. Highlights of the 2021 Games include Team GB featuring more women than men for the first time, five brand new sports, and Tokyo's promise to deliver the 'greenest' Olympics ever - look out for the medals made from discarded mobile phones and podiums made from recycled ocean plastic. Organisers say they're hoping this year's Games will emit 2.93 million tonnes of CO2 compared with the 3.3 million emitted during London 2012.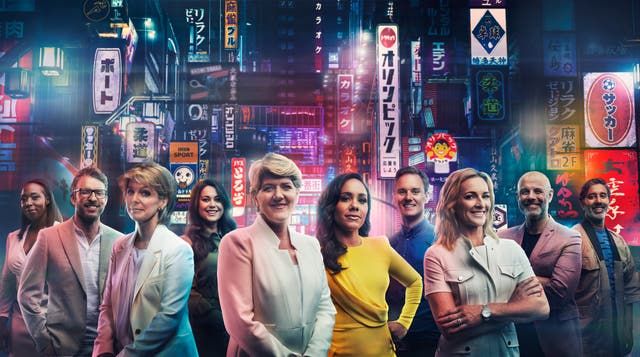 So how will the Covid protocols work and which stars can we expect to see at Friday's opening ceremony? From the new sports and sportspeople to look out for to the (surprising) reason condoms are being handed out in the athlete village, this is a guide to the most unusual Olympics in its 125-year history.

Get in the zone

Obviously, the jewel in any Olympics' crown is the opening ceremony. This year's take place on Friday at Tokyo's New National Stadium, Japan's equivalent of Wembley. Tokyo is eight hours ahead, meaning Friday's 8pm ceremony will kick off at a civilized midday UK time, lasting until 3pm. The BBC will be airing the event so you can catch up on iPlayer after if can't catch it in your lunch break.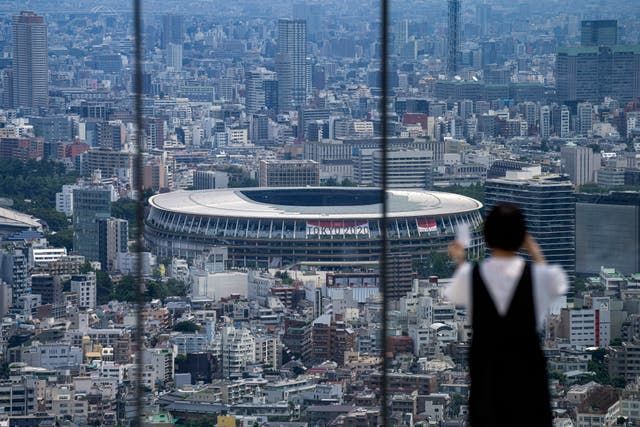 So what will it involve? The stadium may not be able to promise the atmosphere of England's crowds at Wembley, but athletes are still expected to march in for the ceremony as usual and keep your eyes peeled for some VIPs. French President Emmanuel Macron (host of the 2024 Games in Paris) and US First Lady Jill Biden are both expected to attend. Will Japanese Prime Minister Shinzō Abe dress up as video game icon Mario like he did for Rio's closing ceremony handover? Reports last summer suggested Mario could feature in the ceremony alongside flying cars and new technology, but organisers have now suggested the display may be simplified due to Covid.

Whatever happens, there'll be plenty of tradition. Tokyo's Olympic torch has been designed in the shape of the Japanese Sakura flower and made from recycled aluminium from Fukushima, the earthquake site that triggered the 2011 nuclear accident. There'll also be two robotic mascots, Miraitowa and Someity, chosen by local children. Familiarise yourself with Japanese anime culture to get in the zone.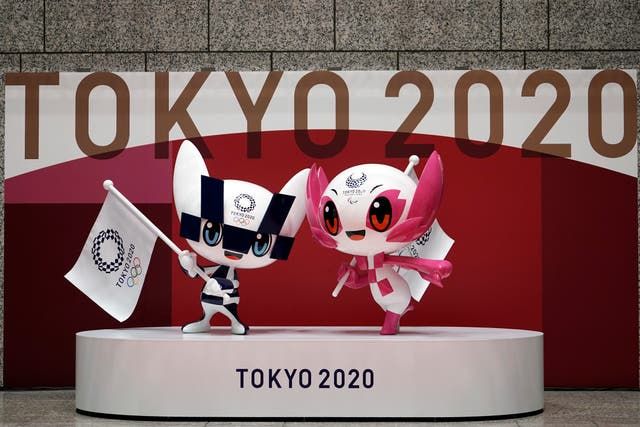 Speaking of zones, this year's Games will be divided into three main ones: the city-centre Heritage Zone featuring the New National Stadium, where the ceremonies and athletics events will take place (it's been built with wood from each of Japan's 47 districts); the Tokyo Bay area for the swimming and gymnastics; and the 'other' zone or Outer Tokyo, also including the northern city of Sapporo, which will host the marathons. Only 26 out of 339 sessions will take place in front of (reduced) crowds.

Brit watch

First, the bad news: tennis star Johanna Konta, Manchester goalkeeper Karen Bardsley and champion runner Mo Farah are all out of this year's Games, for a variety of reasons including Konta missing training after catching Covid and Farah missing his qualifying time at the British Athletics trials in Manchester.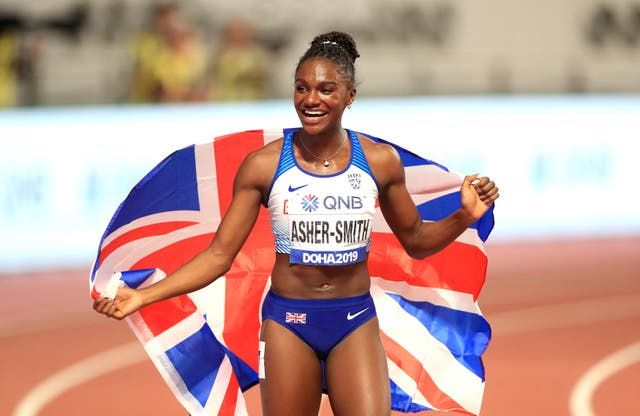 The good news is this year's Team GB includes more women than men for the first time in 125 years (largely because there is no GB men's football team) and there are plenty of big names to look out for among the 376 athletes - including eight sets of siblings.

Stars include heptathlete Katarina Johnson-Thompson, returning in the long-jump after rupturing her achilles in December; tennis ace Andy Murray fresh off the back of his Wimbledon comeback; diving champ Tom Daley going for gold in his fourth Games appearance; and skateboarder Sky Brown, the youngest professional skateboarder in the world, who will become Team GB's youngest-ever summer Olympian at the age of 12.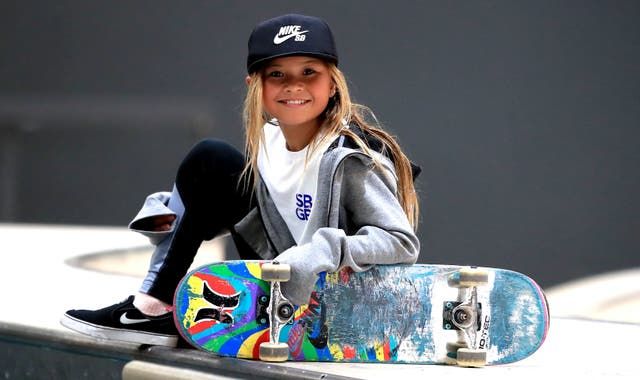 Key GB dates to add to the diary include Adam Peaty in the 100m breastroke final on July 26, Dina Asher-Smith in the 100m final on July 31, and Laura Kenny in the team pursuit final on August 3. Kenny has won every discipline she's competed in across London 2012 and Rio 2016 and is set to make British Olympic history if she wins her seventh gold in Tokyo.

World watch

We'll be missing plenty of key players on the world stage, too. Tennis stars Roger Federer, Serena Williams, Rafael Nadal, Simona Halep and Dennis Shapovalov have all pulled out of the 2021 Games, as have Australian swimming silver medalist Maddie Groves, American NFL player Nate Ebner, Australian basketball player Ben Simmons and French football defender William Saliba.

Thankfully, it's still going to be a fierce competition. China has confirmed it will send 431 athletes to Tokyo following fears it would pull out last-minute, and Wimbledon winner, Australia's Ashleigh Barty, will be back on court, hoping to add a gold medal to her 2021 trophy collection. Up against her will be Naomi Osaka, who pulled out of Wimbledon following her controversial decision to skip press conferences at the French Open for mental health reasons. She has called for "privacy and empathy" when she returns to court in Japan.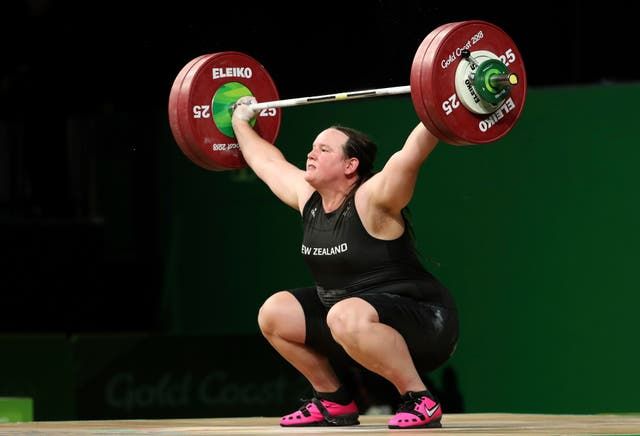 Outside tennis, keep an eye out for US footballers Alex Morgan and Megan Rapinoe, who fans will remember from the 2019 World Cup summer; the US's Simone Biles, the most decorated gymnast in history; Danish brothers Niklas and Magnus Jacobsen in the team handball; Poland's 'Cristiano Ronaldo of volleyball' Wilfredo Leon; and Syria's Hend Zara, who is set to be the youngest athlete to compete in Tokyo at the age of 12. Tokyo will also host the Olympics' first ever transgender athlete, New Zealand weightlifter Laurel Hubbard.

A question of sport

Football normally kicks off any summer Olympics but Tokyo is doing things differently. This year, softball - a returning sport for 2020/1 alongside baseball - will start the Games, taking place in Fukushima on Japan's northern coast, which is famously still recovering from the 2011 tsunami and nuclear disaster.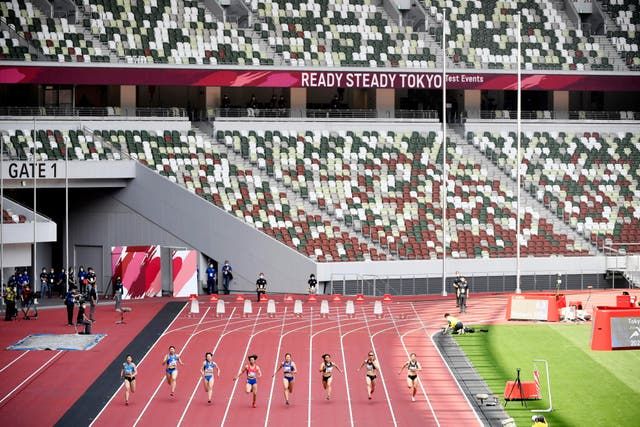 There will be several additional new sports for fans to nerd up on. Karate, BMX freestyle, sport climbing, skateboarding and surfing are all featuring for the first time ever. Others include new events, such as basketball, which will now include an offshoot called 3-on-3, which involves shorter games played on a half court.

Other Tokyo trivia to bring to the pub: this is the first time Japan has hosted the Olympics since 1964, 49 per cent of this year's athletes are female, and this year's oldest athlete is Chinese-born Ni Xia Lian, who is 50 will represent Luxembourg in the table tennis.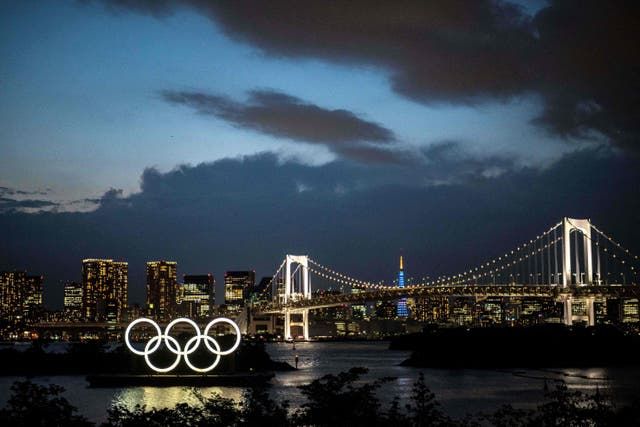 If none of that sticks, don't panic. The BBC will be on hand with 350 hours of TV coverage from a virtual reality studio, with a team of pundits including Clare Balding and former Olympians Michael Johnson, Chris Hoy, Jessica Ennis-Hill, Katherine Grainger, Nicola Adams, Rebecca Adlington and Victoria Pendleton.

The social dilemma

After a year starved of live sport, the prospect of more evenings glued to TV screens has been welcomed by sporting fans around the world. But what about those who live in the host country itself? Japan has forked out at least $15.4 billion on the postponed 2020 Olympics so far and the country could lose billions if it doesn't go ahead. Yet a recent poll found that more than 80 per cent of Japanese people would like the Games cancelled or postponed - unlikely to have been helped by IOC president Thomas Bach's Jeremy Hunt-style gaffe last week when he promised a safe and secure Games "most importantly for the Chinese people," later clarifying he meant Japanese. Doh.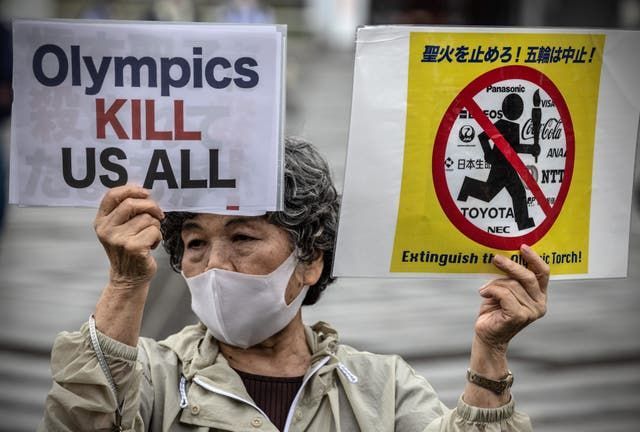 Experts on the ground are concerned, too. More than 6,000 doctors from the Tokyo Medical Practitioners Association have also called for the Games' cancellation, saying there's "no spare capacity" in the city's hospitals, a concern for anyone travelling to Tokyo as well as locals. As of last week, just 17.9 pre cent of the country's population had been fully vaccinated, compared with 51.21 per cent in the UK, and eight members of Team GB's athletics team are self-isolating after coming into contact with a positive case (two South African footballers are the first competitors to test positive in the athletes' village so far).

As for the Olympic village, fans should expect fewer stories of athlete antics than in previous Olympics. Alcohol can only be drunk when they are alone in their room, and Japanese organisers were recently left red-faced when asked about the fate of 160,000 condoms produced to be handed out in the village. Despite the 11,500 sportsmen and women living in close quarters this year as usual, officials have said sex between competitors - safe or otherwise - is forbidden to reduce the spread of Covid, with rule-breakers threatened with penalties from fines to deportation. The real reason for the condoms, they now claim? To take home as a parting gift.