There's growing interest in the benefits of a four-day workweek for productivity and employee wellbeing, but the picture is more complicated when it comes to climate change.
In 2011, Simon Ursell and the three other co-founders of newly born environmental consultancy Tyler Grange based in Gloucestershire, UK, decided to give all their workers a day off a month to volunteer.

They had found that many of their new employees already spent their free time volunteering in wildlife trusts. "Our ecologists have always loved being ecologists," Ursell says.

But last year, Tyler Grange took what some would see as a far more radical step towards workers wellbeing by trying out giving all employees a fifth of their workweek off.

The company joined the world's biggest ever four-day workweek trial, which took place in the UK from June to December 2022. The pilot aimed to assess whether companies could maintain productivity with a reduced working time – and, importantly, with no loss in pay for employees.

Managers and workers at Tyler Grange celebrated the breakthrough with enthusiasm, with their results showing daily productivity rose by 22%. But Ursell was also keen to measure another outcome: the impact of the shorter workweek on the company's carbon footprint. And the four-day workweek turned out to be surprisingly good for this too, he says.

"On average we saw a 21% reduction in the number of miles travelled by car," he notes with a cheerful smile. Tyler Grange cut out meetings and travel that were unnecessary. Many employees used their additional days off to become even more involved in climate volunteering.

The conversation around the four-day workweek is gaining momentum all over the world. The non-profit which coordinated the UK trial, 4 Day Week Global, had already carried out pilots in the US and Ireland, while the public sector in Iceland and companies in Spain, Sweden, Belgium, Japan and New Zealand have all tested the impact of a shorter workweek.

But the UK trial was the biggest yet, involving more than 60 firms and organisations. The final results were published on 21 February, and some of the companies are making bolder claims supporting what previous studies suggested: a shorter workweek could help the planet.

Juliet Schor, an economist and sociologist at Boston College and lead researcher at 4 Day Week Global who worked on both the UK and US pilots, argues that a shorter working week is key to achieving the carbon emissions reductions the world needs.

"Although climate benefits are the most challenging thing to measure, we have a lot of research showing that over time, as countries reduce hours of work, their carbon emissions fall," she says. A 10% reduction in hours is associated to an 8.6% fall in carbon footprint, according to a study co-authored by Schor in 2012.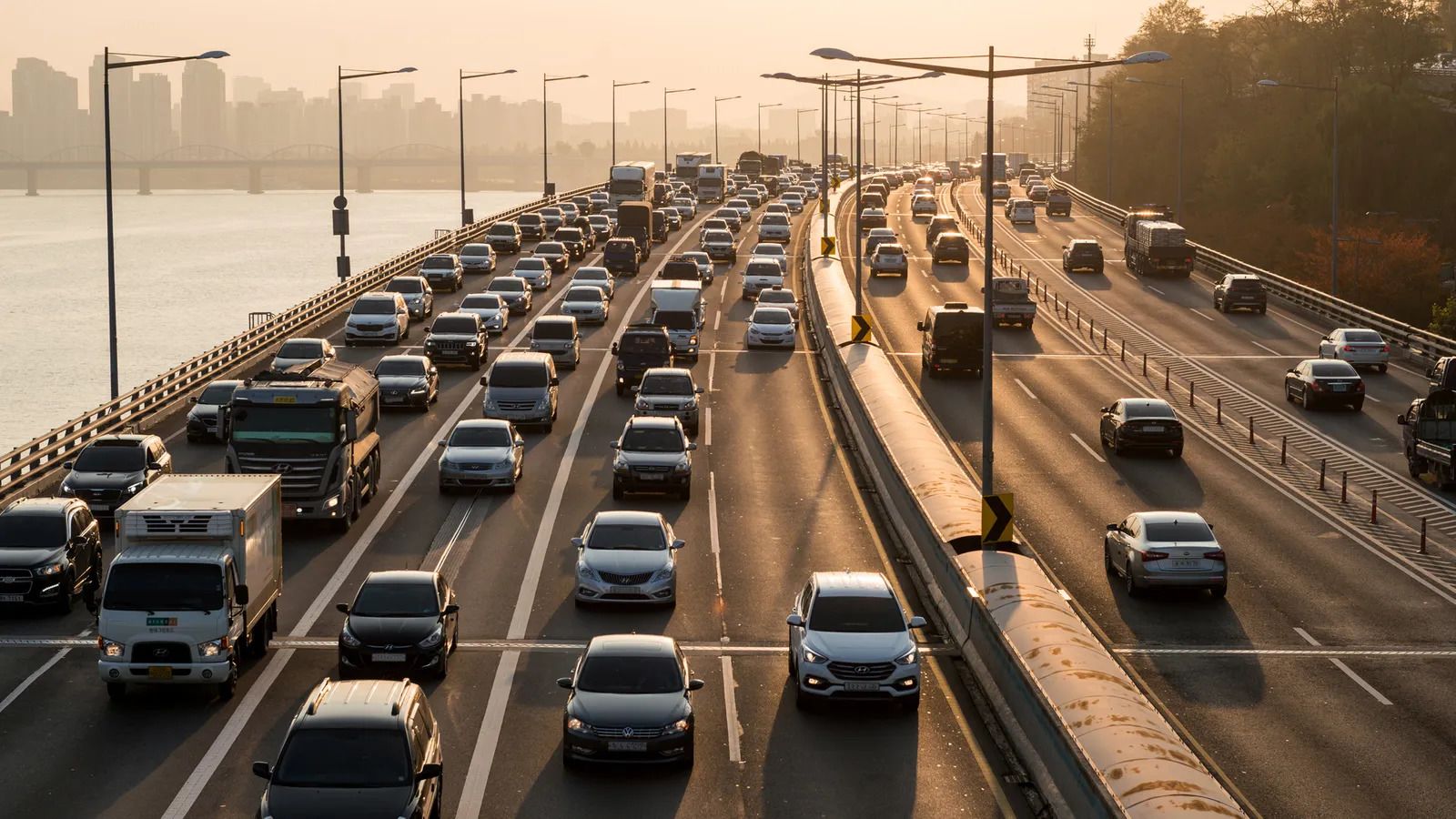 A 10% decrease in commuting time was seen by the companies which took part in the UK trial, and a bigger 27% decrease was seen in the US trial

One of the most important contributors to the climate benefits of four-day workweek is a fall in commuting. Data from the UK trial shared with Future Planet shows a 10% decrease over the pilot period, from 3.5 hours to 3.15 hours per week, for the companies which tracked commuting time. While this is a significant fall, savings could reach 15-20%, Schor says. In the 2022 US trial the decline was even bigger, from 3.56 to 2.59 hours a week (a 27% decrease).


When people work less, they have more free time for sustainable activities which are often more time-intensive – Stefanie Gerold

Both the UK and US trails also found that many people spent the time saved from not commuting or working engaged in low-carbon activities, such as hiking or stay-at-home hobbies. The UK data also showed that the shift to a shorter workweek led to an increase in pro-environmental behaviours: participants in the trial spent more time volunteering for environmental causes, and were more careful with recycling and buying eco-friendly products.

"When people work less, they have more free time for sustainable activities which are often more time-intensive," says Stefanie Gerold, a researcher at Brandenburg University of Technology in Germany, not involved in the UK or US trials who has developed various working time reduction models implemented in Austrian companies.

Volunteering increased among the employees of both Waterwise, a UK non-profit which participated in the UK trial, and crowdfunding platform Kickstarter, which took part in the US trial. Jon Leland, vice president and head of sustainability at Kickstarter, says he observed workers in the company becoming more engaged socially and civically.

And, sometimes, surprises show up. An unforeseen effect caught the eye of Tyler Grange during the UK trial: carbon emissions related to the sending and storage of data significantly dropped. Big data-storing centres can each consume the same amount of electricity as 50,000 homes, so that was another significant win. "The lack of [online] business traffic on Fridays could have a substantial impact on emissions, possibly even more important than the drop in commuting," Ursell says. While the company didn't track exact use of data, he suspects the drop came from the team "avoiding unnecessary internal comms".

Improving efficiency by avoiding overwork is the point of the four-day workweek. And efficiency is also about energy. More days off could result in more energy-efficient employees, says Laura White, projects and research manager at Waterwise. "People are mindful when they're at home, because they're ultimately paying the bill."

Among nearly all the companies who took part in the UK trial, the verdict was positive: the shorter workweek is a blessing for business, and the same goes for the environment. More work-free days for future is ideal for the planet, then? Not so fast.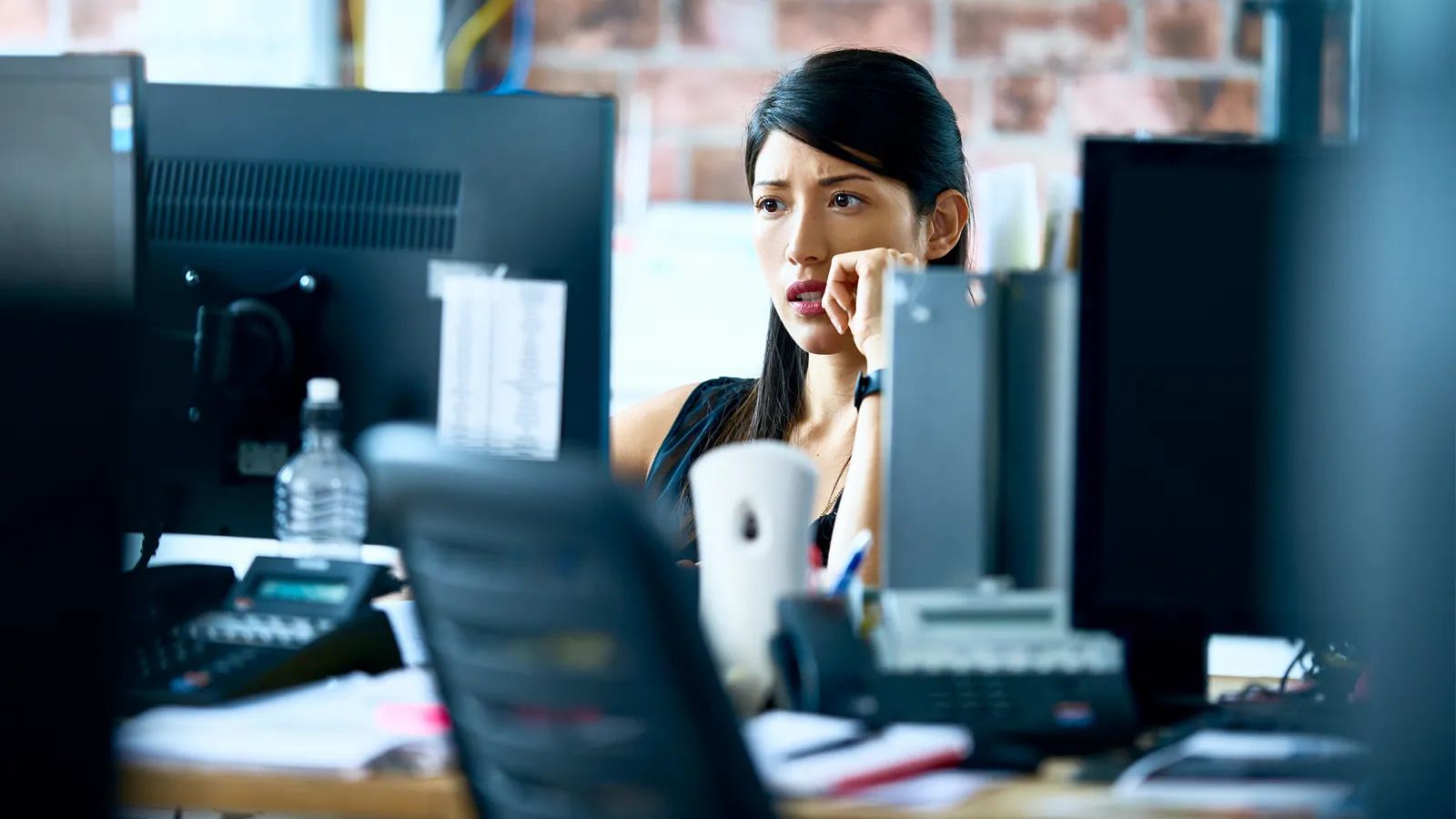 Consultancy Tyler Grange noticed a drop in the carbon emissions related to data storage and sending during its four-day workweek trial

Some experts observe that a reduction in working hours might pose others risks for the environment.

Predicting how all people will use that extra day is tricky. People could jump on a highly polluting international flight to celebrate their fully paid Friday off. "A three-day weekend could lead to a greater consumption of carbon-intensive goods and services," says Anupam Nanda, professor of urban economics and real estate at the University of Manchester, UK. "If you end up taking a plane or driving a hundred miles for leisure activities, that can hardly help tackle the climate crisis."

Neither the UK nor US trials measured the full carbon impact of any additional activities people may have done due to their extra day off. But while Philipp Frey, a researcher at the Institute for Technology Assessment and Systems Analysis in Karlsruhe, Germany, and author of The Ecological Limits of Work, says he understands the concern of potential additional leisure emissions, he notes that it doesn't seem to be validated for now.

He notes that one study showed people in North America and Europe have a lower carbon footprint on weekend days (weekend emissions did not decrease in East Asia). Overall, Sunday emissions in North America and Europe were found to be 40% lower than the average, while weekday emissions were nearly 20% higher than the average.


The four-day week also has an edge over many other climate solutions: it's not perceived as a sacrifice

Data from the US Energy Information Administration also shows people in the US burn nearly 10% less fossil fuels on weekends than they do on weekdays. So he believes shifting Friday from a weekday to a weekend day could represent a significant improvement in fossil fuel emissions. "These numbers show that the four-day week can really have a substantial impact," Leland says.

Some data from the trials appear to be relatively reassuring, too. The number of domestic leisure trips taken by workers involved in the UK pilot decreased by 5.5% in four weeks, while there was almost no change in the number of international flights taken for leisure. Meanwhile, the US study found no change in domestic leisure travel, but international leisure travel more than doubled, albeit from a low base.

Tyler Grange, Waterwise and Kickstarter all say that they didn't notice any increase in long-distance travel. But it is worth noting that all three companies view themselves as climate-oriented companies. "The environmental benefits were originally the reason why I reached out to the 4 Day Week campaign," says Leland from Kickstarter. Other companies' employees could prove less environmentally friendly when it comes to deciding how to spend their days off.

That's why underestimating the risk of an increase in leisure-related emissions isn't a good idea, says Gerold from Brandenburg University. "There is not much empirical evidence, you don't really know how people would use their extra time."

This means additional policies are needed to frame people's leisure time, says Gerold. Nanda agrees. "We should invest in green infrastructure," he says. "Eco-friendly facilities and neighbourhood green spaces should be created across urban areas too in order to encourage people to spend their free time in a sustainable way."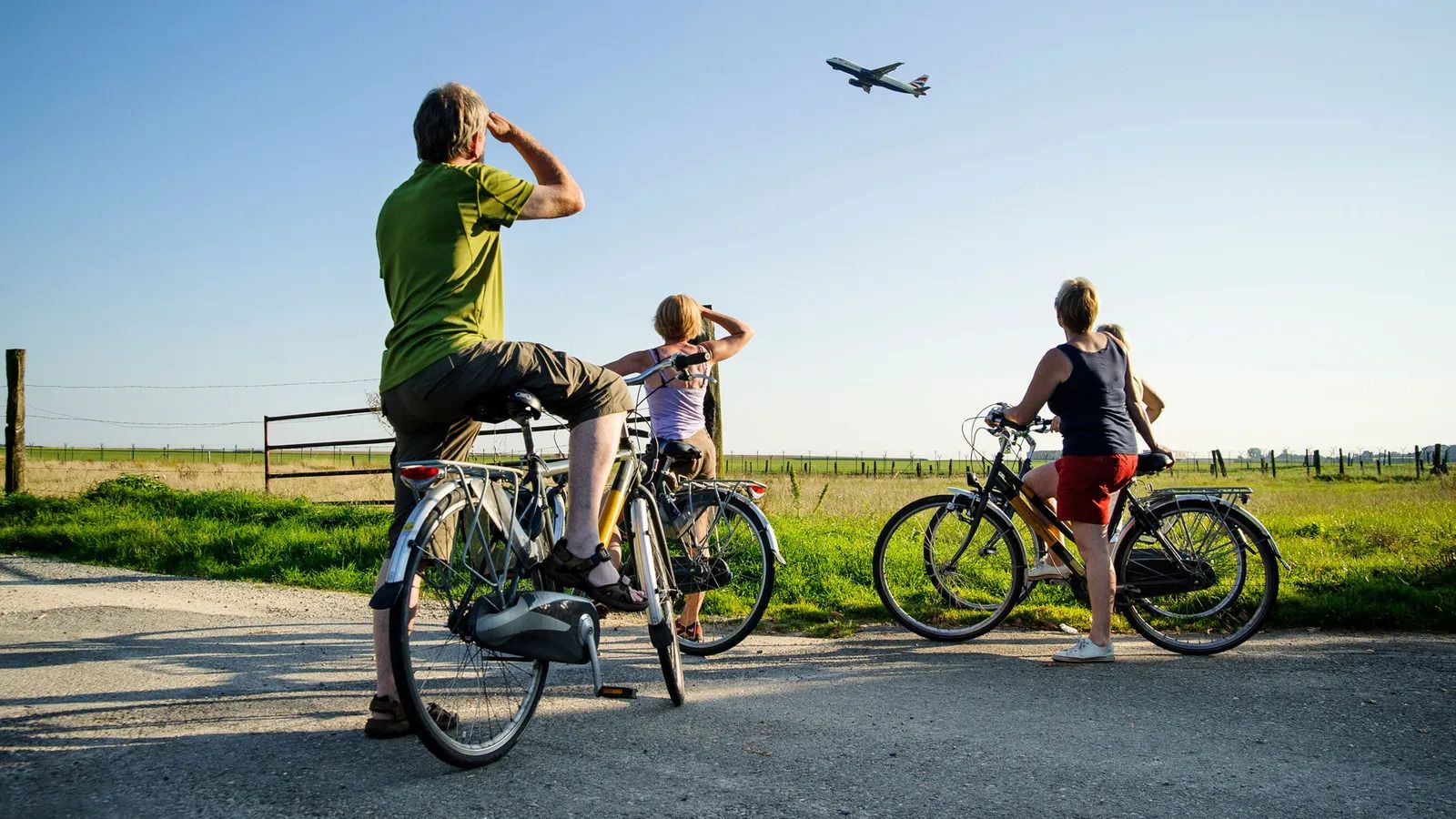 Three-day weekends could lead to more carbon-intensive leisure plans – like taking flights. But it could also be spent on lower carbon activities

Still, despite the rising number of trials, there remains too little data to fully understand what the impact would be on the climate of moving to four days of work a week.

It can be hard to precisely measure some of the climate benefits due to other conflating factors. In 2022, for example, energy prices soared, making it harder to analyse the impact the four-day week had on any reductions seen in companies' energy consumption. "A six-month trial may not be enough in these cases," Schor says.

In any case, environmental concerns are not the main driver for many of the firms involved in the trials. That's why the climate impact didn't feature prominently in what was tracked compared to social and economic effects such as work-life balance and productivity.

Sometimes, companies are simply not aware there could be any benefits on climate. "I met very few companies that really thought about a four-day week as something that would have a positive impact on the environment," Ursell says.

Other employers simply have other priorities. "The climate benefits are there, but for most firms they don't feel as tangible," says KT McBratney, founder of OwnTrail, a tech startup that participated in the US trial. "It feels like a drop in the bucket."

More pilots are needed to get accurate data, she says. "Firms have a duty to join these initiatives to give a boost to the research."

But is the four-day week really something that every company can afford? "Practically speaking there's no downside, and it's feasible on a widespread basis," says Leland, but "it takes courage to do it".

Sometimes, employers only need a little push, and that's where government action comes into play. "Political action is needed in order to drive such a big change. National governments must show the way," says Frey. The Spanish government recently confirmed it will pay up to €150,000 ($159,000/£133,000) to small and medium enterprises that test the four-day week.

Government support could materialise in other ways too, says Frey, such as reducing by law the maximum limit of work hours, or acting as a pioneer itself. "The public sector is one of the biggest employers in all European countries," he says. "If it offers a four-day week, private companies will have to stay competitive to attract employees."

Still, the more companies that themselves venture into this territory, the more governments will be pressed to act. "These pilot programmes are really important to push the political agenda, especially if climate benefits enter the conversation," says Gerold.

The four-day week also has an edge over many other climate solutions: it's not perceived as a sacrifice. "A shorter workweek with no loss in pay is joyful, " says Leland. "It's something that we all want."