When a new campaign group for grassroots Conservatives was launched last month, many saw it is a thinly-veiled effort to get Boris Johnson back in Downing Street. Is there more to it than that?
The Conservative Democratic Organization (CDO) was formed out of the ashes of the Boris Ballot - the unsuccessful campaign demanding members get a vote on reinstating Mr Johnson after he resigned.

The new group is campaigning for Tory members to "take back control" of the party. It has been compared to Momentum - the Labour group formed to back Jeremy Corbyn, another grassroots favourite who was unpopular with many of his own party's MPs.

Those behind CDO insist it is not a Trojan Horse for a Boris Johnson comeback, as some have suggested. It is instead about giving Conservative members a bigger role in how their party is run.

But the catalyst for the group's foundation was the anger and disillusionment felt by some Tory members over the ousting of Mr Johnson and Liz Truss. Twice in a matter of months MPs overruled the will of Conservative members, according to the CDO.

'Save the party'

David Campbell Bannerman, a former UKIP MEP, who chairs the CDO, says a backlash from ordinary Conservative members became "inevitable after the way Rishi Sunak was appointed" as Tory leader and prime minister.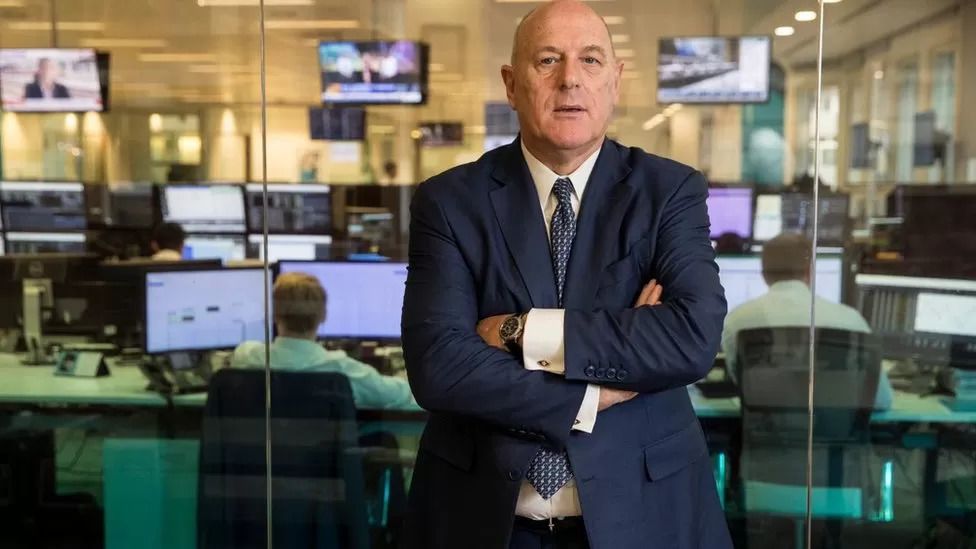 Lord Cruddas became one of the most assertive voices in the loose "Bring Back Boris" alliance this autumn

Like the other founders of the group - major Tory donor Lord Cruddas and media entrepreneur Claire Bullivant - he insists it is not about bringing back Mr Johnson right now.

"I'm a huge fan of Rishi. I back him as much as I back Boris," says Ms Bullivant.

"We just want to save the party that we love."

But save it from what?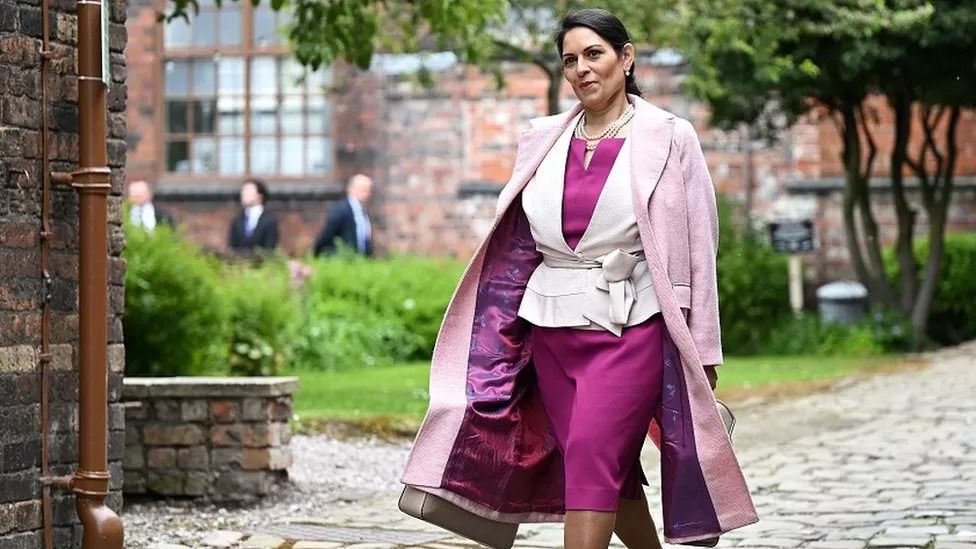 Former home secretary Priti Patel has publicly backed the campaign

Extinction, according to John Strafford - the CDO's constitutional consultant, who has been campaigning for greater democracy in the Tory Party for decades.

"I have never known disillusionment in the party to be so high," says Mr Stafford.

"We're going to lose the next election by a landslide. If we lose that badly our very existence will come into question."

Like all political parties, the Conservatives rely on a volunteer army of members to go out in all weathers, knocking on doors and handing out leaflets, to fight effective election campaigns.

Truss agenda

With the party trailing Labour by around 20% in the polls, and a general election widely expected next year, they will be vital to Rishi Sunak's hopes of remaining in Number 10.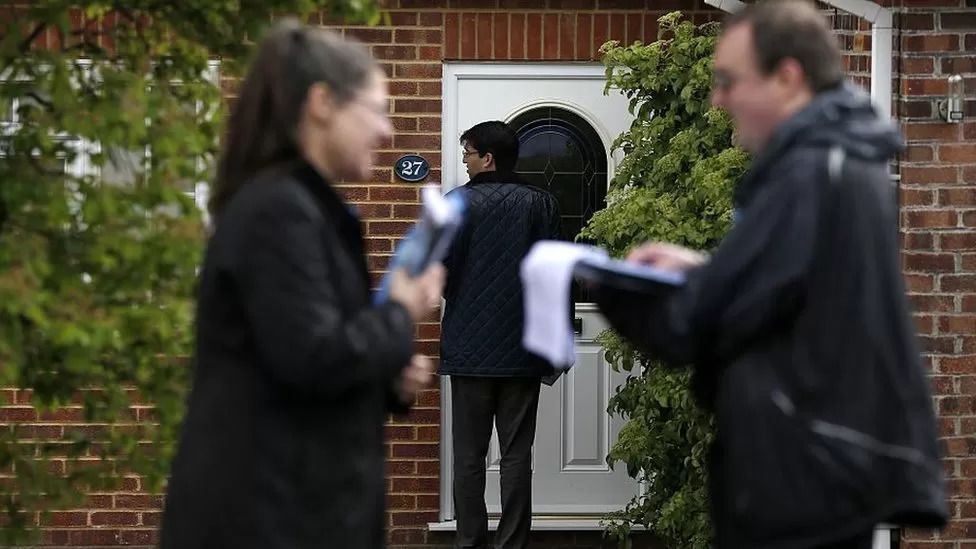 Political canvassers are the party foot soldiers who volunteer to knock on doors

But party members - who voted for Liz Truss's tax-cutting agenda - increasingly feel out of step with the leadership's policies, according to John Strafford.

They are also far fewer in number than Labour members.

The Conservatives don't release an official membership figure, but it is thought to be about 172,000, compared with 432,000 Labour members.

There are many theories as to why Conservative Party membership has dwindled over the years - from a peak of about 400,000.

Tory members have less influence over party policy than their counterparts in Labour or the Liberal Democrats.

The CDO want to do something about this. It is also aiming to give local party members more control over the selection of Parliamentary candidates.

'Not voting'

Mr Campbell Bannerman says he has emails that prove that the CDO has already convinced people to return to the party from Reform UK - the new name of the Brexit Party founded by Nigel Farage.

"We have given people hope to come back from leaving the party, giving up and not voting," Mr Campbell Bannerman said.

But Reform UK leader Richard Tice - who campaigns for crackdown on legal and illegal migration, lower taxes, and other policies likely to be popular with right wing Tories - is not convinced.

"Fundamentally people join political parties because of their policies, not because of the make up of their democratic choices," he says.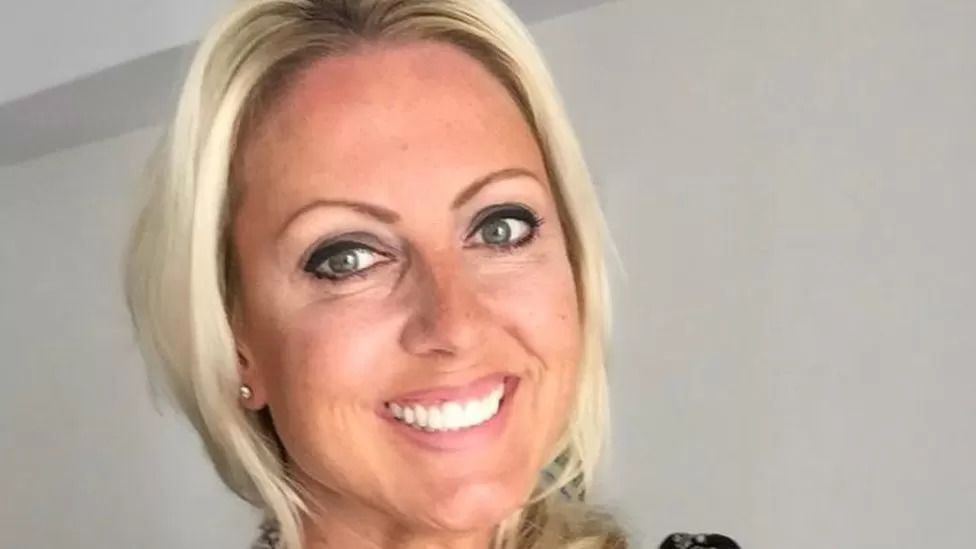 Ms Bullivant said she met with Nadhim Zahawi, the then Conservative Party Chair

Under current rules Conservative Party members get a vote on the leader of the party. But they only decide between the final two candidates left standing after Tory MPs have had their say.

Members also get a say in their choice over parliamentary candidates through local Conservative Associations - who can pick from applicants vetted by Conservative Committee on Candidates.

But the CDO says this power must go further, giving associations complete control over picking who they want to be their MP.

The CDO now has 1,700 activists and "a few thousand more members," according to Mr Campbell Bannerman.


Whatever the project's ambitions Boris Johnson is still a central figure in the CDO.

It grew out of the Conservative Post, a news website set up by Ms Bullivant to counter what she saw as overly negative mainstream coverage of the Conservative government under Mr Johnson.

The website is still running a "Bring Back Boris" campaign.

Mr Johnson also recently came out as one of the top names in a poll among members on who should replace Nadhim Zahawi as Conservative Party Chair.

Last month Lord Greenhalgh, vice president of the CDO and former Deputy Mayor of London under Mr Johnson, described his old boss as "electoral gold-dust" who "will be back" for a second term as prime minister.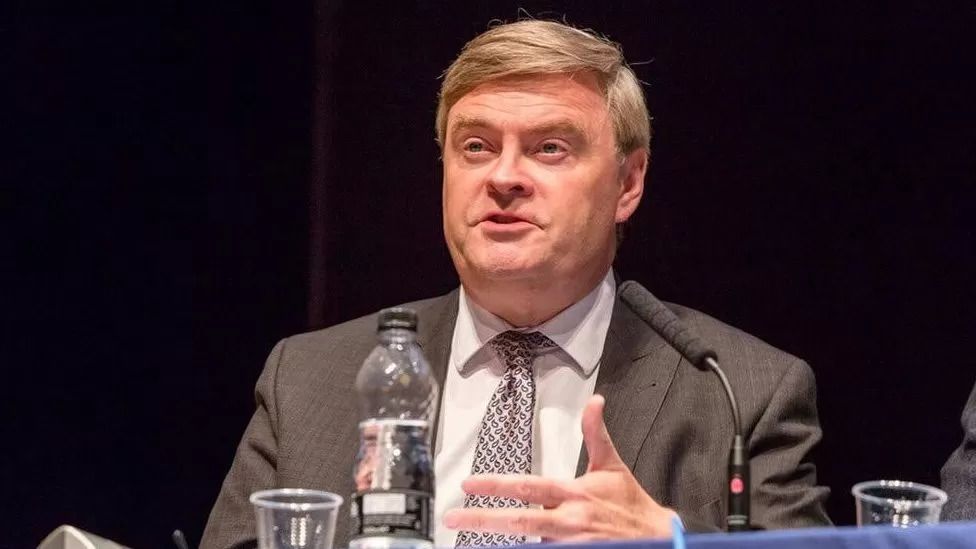 David Campbell Bannerman served as a Member of the European Parliament for UKIP

Several other developments in the campaign may give Rishi Sunak pause for thought.

The group is focussed on expanding. Organisers say they have received about 1,000 applications to serve on the executive of local branches. These branches will shadow the Conservative Party associations that run operations in the 650 parliamentary constituencies across the country.

The group has also talked about organising a vote at one of the three annual meetings of the National Conservative Convention - the most senior body of the Conservative Party membership.

Forcing any change in the party's constitution looks to be an impossible task. This would need a two-thirds vote of the National Convention and Tory MPs - along with the approval of the party's Constitutional College, made up of MPs, Lords and party officials.

Listening to members

The CDO is hoping to avoid a run-in. There has already been a meeting with Conservative Party headquarters who, according to Ms Bullivant, have "actually being very receptive".

The Conservative Party would not confirm this meeting to the BBC. But it did send a statement, claiming the party leadership "will always listen to our members' feedback on how to improve our party."

"Membership of political parties is a good thing for our democracy," the Conservative Party spokesman added.

The CDO does not lack ambition, with Mr Campbell Bannerman predicting it will be around for "at least 25 years" if not 100.

Its longevity and influence will depend on how successful it proves to be at reforming a political party that has been around, largely unchanged, for far longer that.