Clap of the end for Fashion Week spring-summer 2021. After a very special season, placed under the sign of social distancing, zoom on the 8 trends that will be everywhere next season.
After more than 216 collections deployed in Milan and Paris, the only fashion capitals to have maintained certain physical shows, and especially in livestreaming via computer screens, it's time to take stock. Crop top, disco influences, statement collar, or even baby pink ... here are the 8 trends that fashion girls will wear in spring-summer 2021 .


The crop top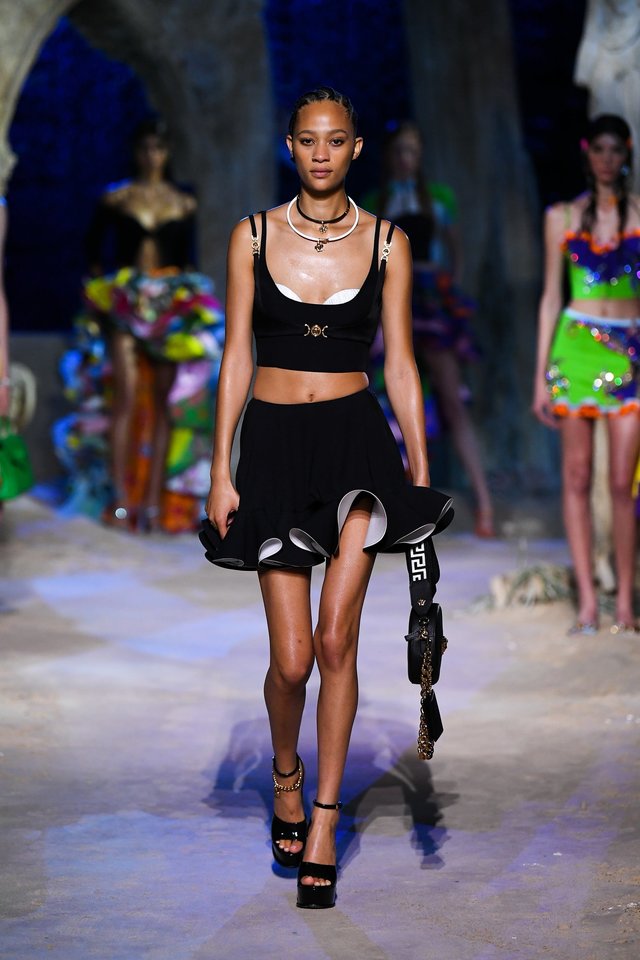 While the crop top unleashes passions on the side of schools betting on sexist and patriarchal dress regulations, in France and Belgium, fashion imposes the crop top , making a real thumb of the nose at institutions and their decisions coming from another time. Whether upgraded with puffed sleeves, declined in a sportswear style or woven, the crop top is definitely needed in spring-summer 2021.


Disco vibes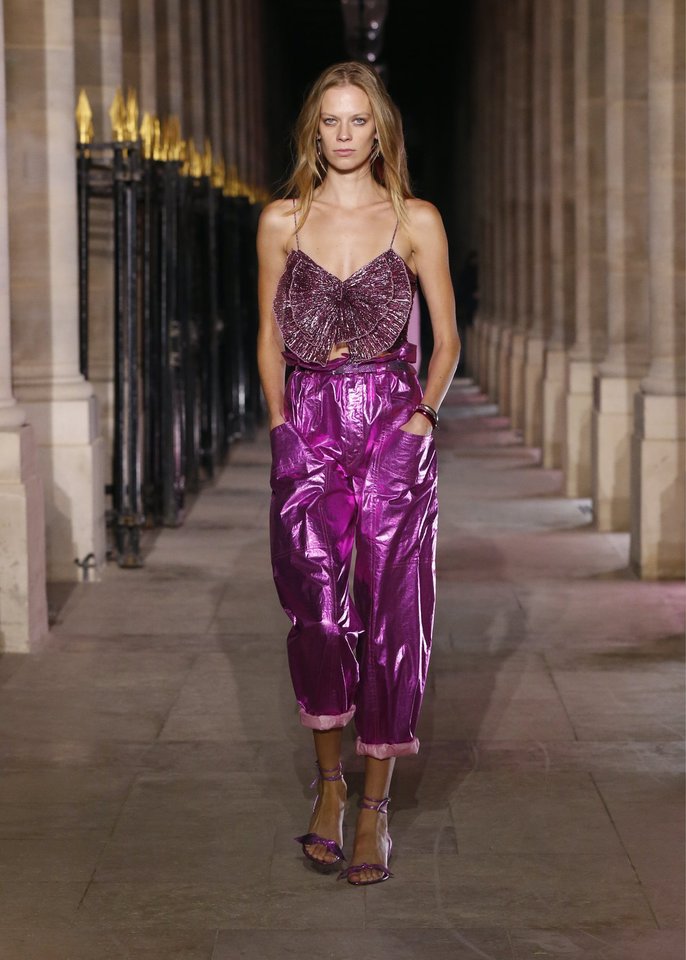 This is without a doubt one of the most striking trends of this season. The disco , declined through pieces with sequins, lurex, laminates or sequins, was everywhere. At Isabel Marant , Louis Vuitton , Balmain , or even Etam , which devoted an entire table to it during its famous Live Show, disco is celebrated for spring-summer 2021, as a way to celebrate life, after months when the daily has been redesigned and put on hold, a global pandemic requires.


Transparency game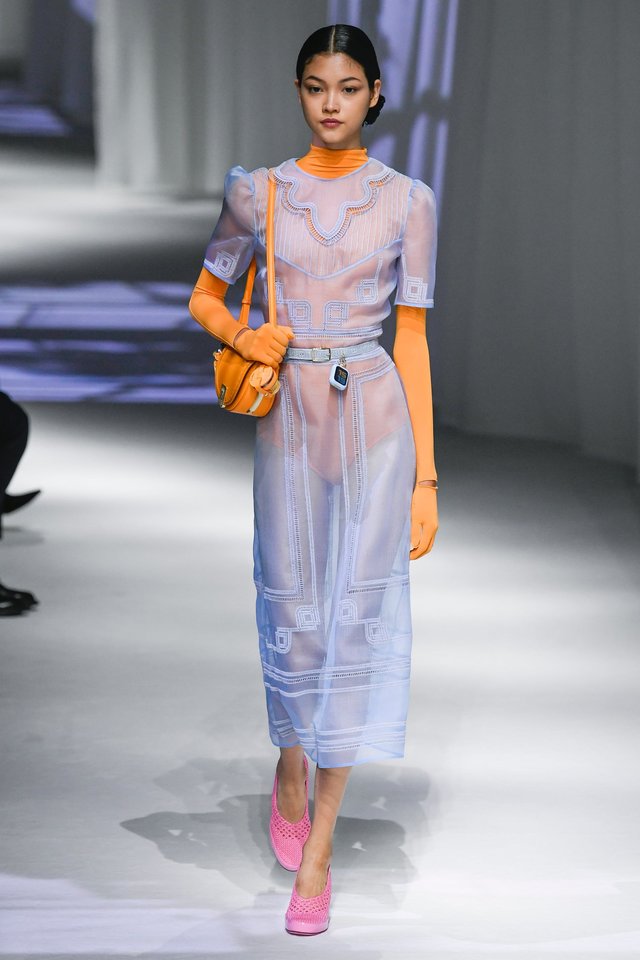 On a delicate long dress or a top with thin straps, the play of transparencies is sexy, poetic, or sporty. All that remains is to choose your side.


The statement collar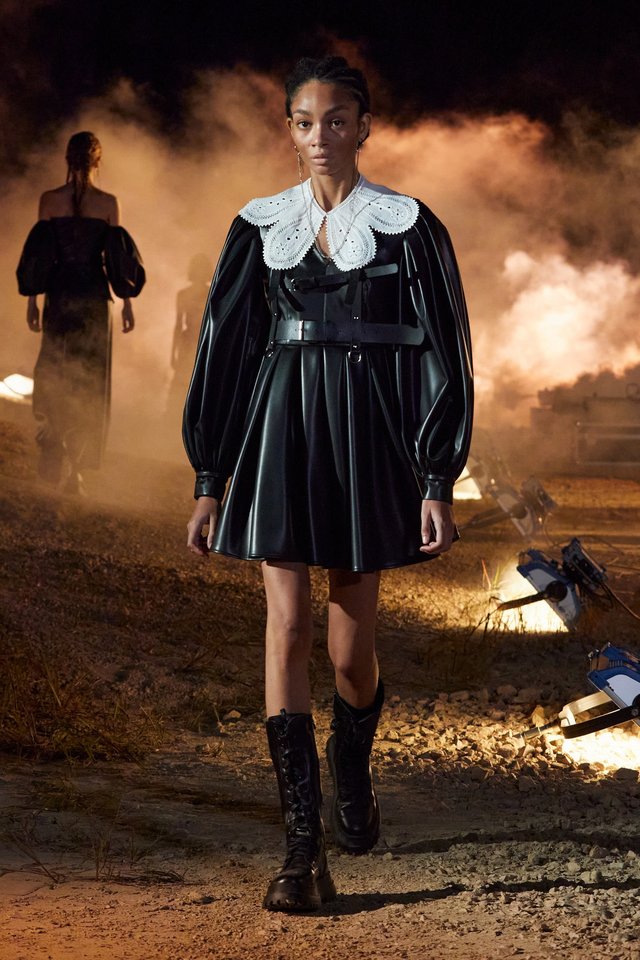 Already adopted by the most advanced fashionistas in the fall-winter 2020-2021, the Peter Pan collar , reinterpreted in a maxi version, is definitely needed for spring-summer 2021. We could see it at Patou , which offers it a graphic reinterpretation, Chloé , and her romantic accents, or even AMI , who made her the star of her very first women's collection.


The celebrated bra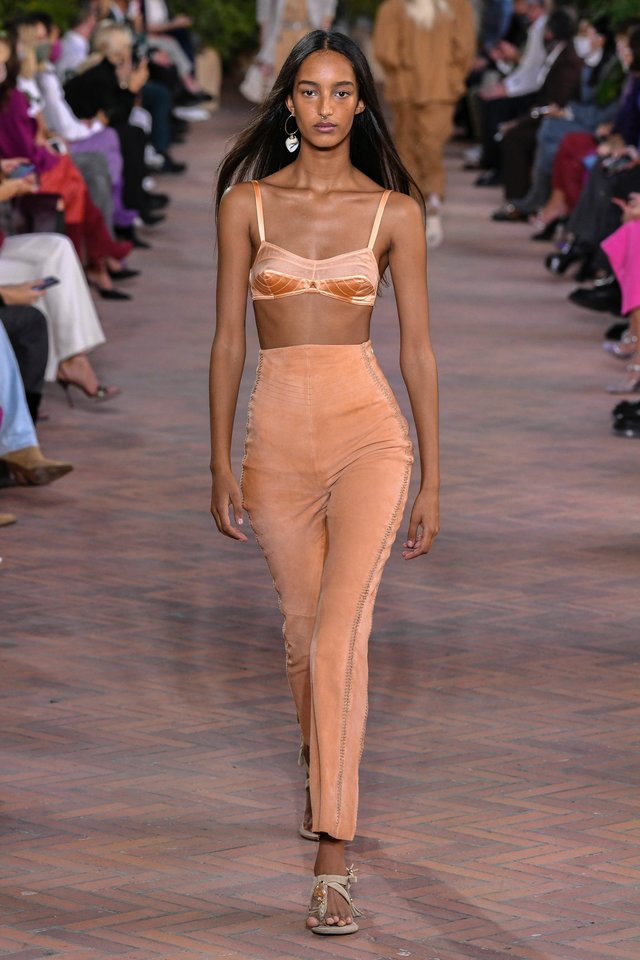 Chanel , Jacquemus , Hermès … The bra is no longer confined to the one and only role of lingerie. From now on, we wear it proudly, like a crop top, in a pure luxury satin version, bandeau, or upgraded with delicate embroidery.


The net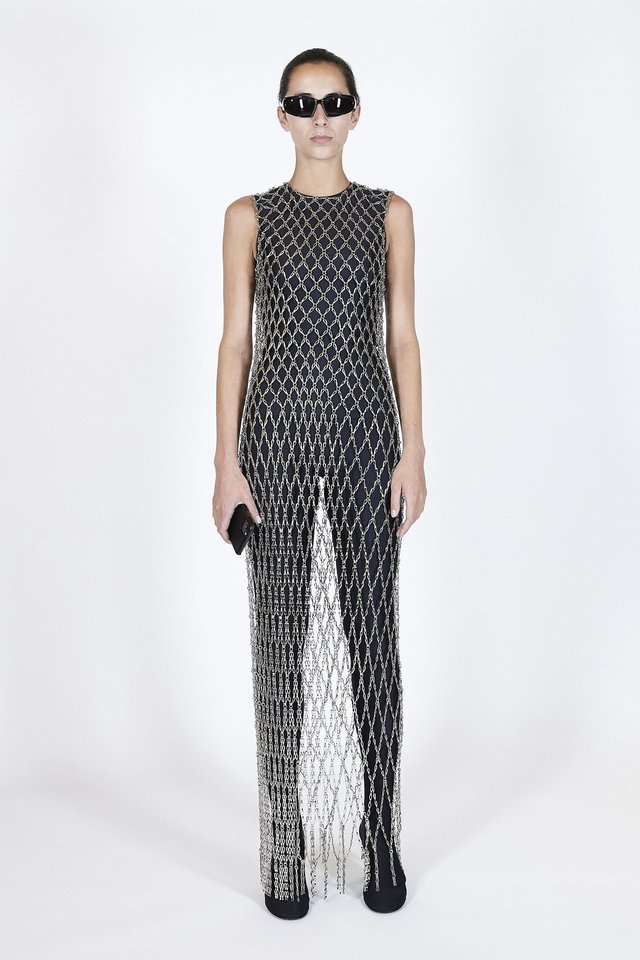 Halfway between a retro and futuristic atmosphere, the net is taking pride of place on the fashion scene for spring-summer 2021. Considered as an accessory, more than a fashion piece in its own right, it offers a edgy touch to any look, including jumpsuit, dress, and blazer.


The papillote effect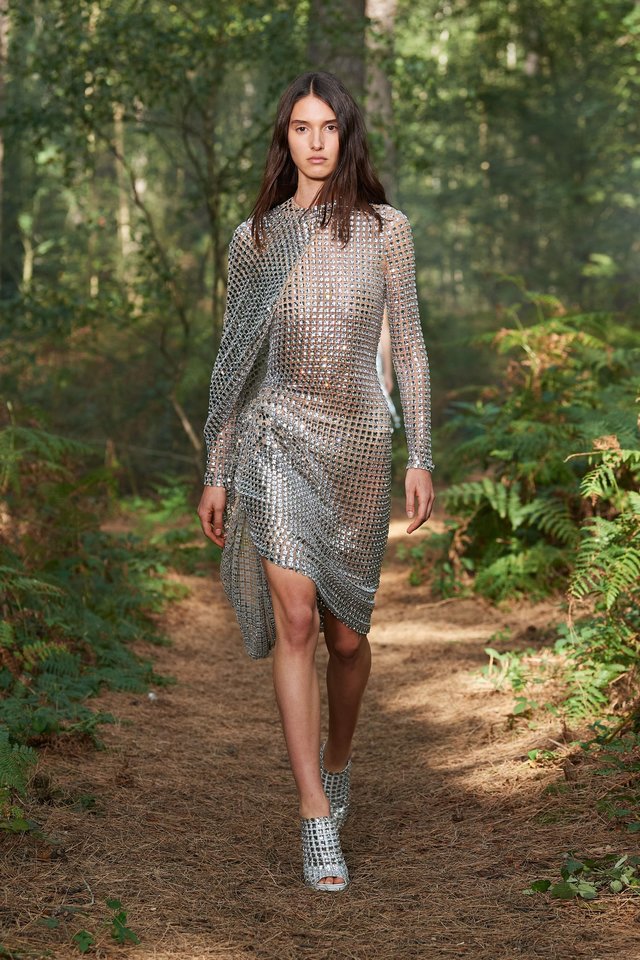 In the wake of the disco trend, silver was essential on the catwalks of Isabel Marant , Balenciaga , Burberry , and even Sacai . Sparingly or all-over ... Everything is allowed.


The baby rose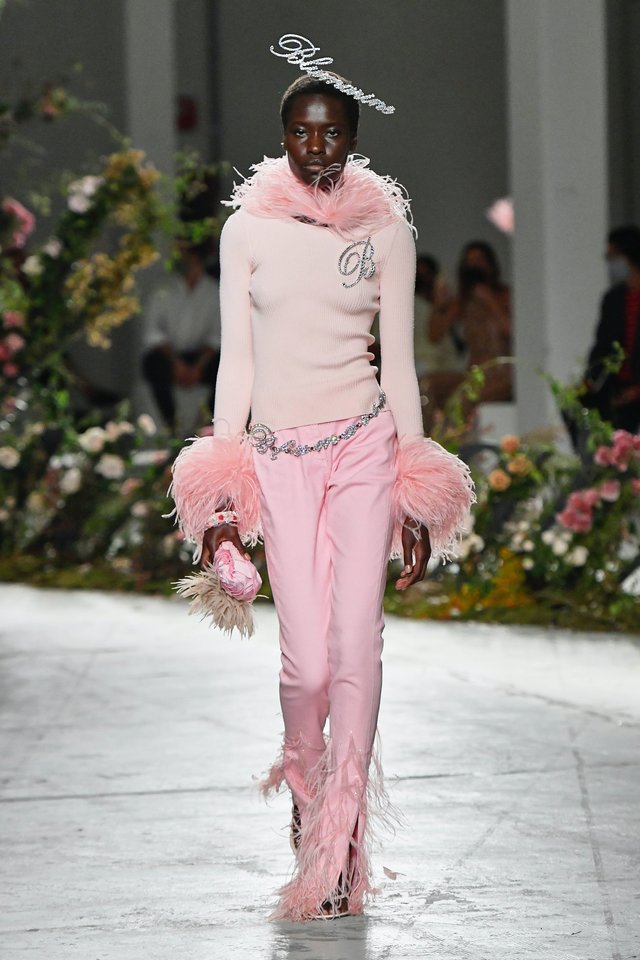 It is the wish for a softer world ... While the disco shouts "let's celebrate life again", the baby pink stands out as the essential color of the season, suggesting a desire for more softness on a daily basis. Chanel offers it on her famous little black jacket, Blumarine on delicate feathers, and Giambattista Valli , on ruffled dresses with assumed romanticism.