Sadiq Khan has warned cuts to Tube and bus services in the capital are imminent after the government said it would halt Transport for London's (TfL) long-term funding deal.
Grant Shapps says the government has agreed to extend TfL's current emergency agreement until 13 July.

The emergency funding deal was due to run out on Friday.

But Mr Shapps said in a letter no more long-term funding would be given unless its relationship with TfL was "reset".

Mr Khan said: "TfL have been left with no choice but to begin imminent preparations for a managed decline scenario which will mean further cuts to services.

"Time is running out and that is why I am once again urging the government to meet with me so that we can finally agree a sustainable, long-term funding deal that will protect not only London's economic recovery, but that of the whole country."

The Department for Transport (DfT) has provided close to £5bn in emergency funds since May 2020 due to Covid-19.

A spokesman accused the Mayor of "burying his head in the sand".

Income for the London transport network, mainly from fares, plummeted during the first and second waves of the pandemic.

A bailout was first agreed with the government in May 2020 and has been extended by differing lengths of time ever since.

Under the terms of the last deal set out in March - and due to run out on Friday - TfL must find £400m of savings in 2022/23.

Mr Khan previously warned that a lack of long-term funding meant an entire Tube line could close and bus services could be cut by a fifth.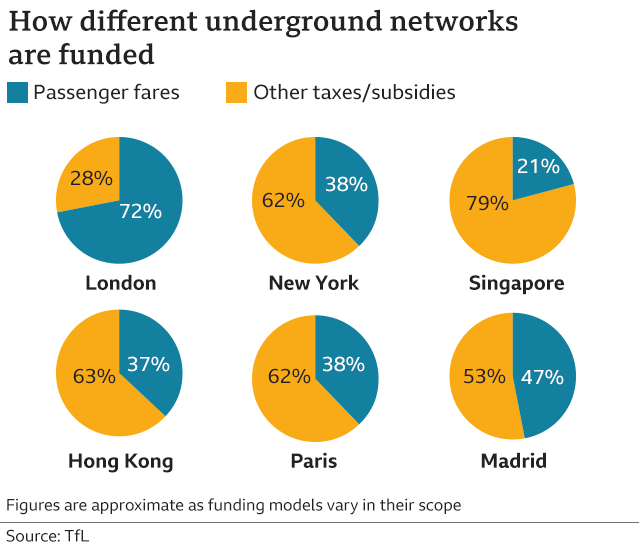 But, in a letter addressed to the Mayor of London, Mr Shapps said cutting services should be Mr Khan's "last resort" and not his first.

"In short, the new cuts are not necessary and will not save much money," he wrote.

"They have been artificially created by you as a political weapon in your campaign for a long-term capital funding deal.

"But, bus operations have little or nothing to do with capital funding - they are supported by revenue subsidy, which the government has provided throughout the pandemic and which it will continue to provide."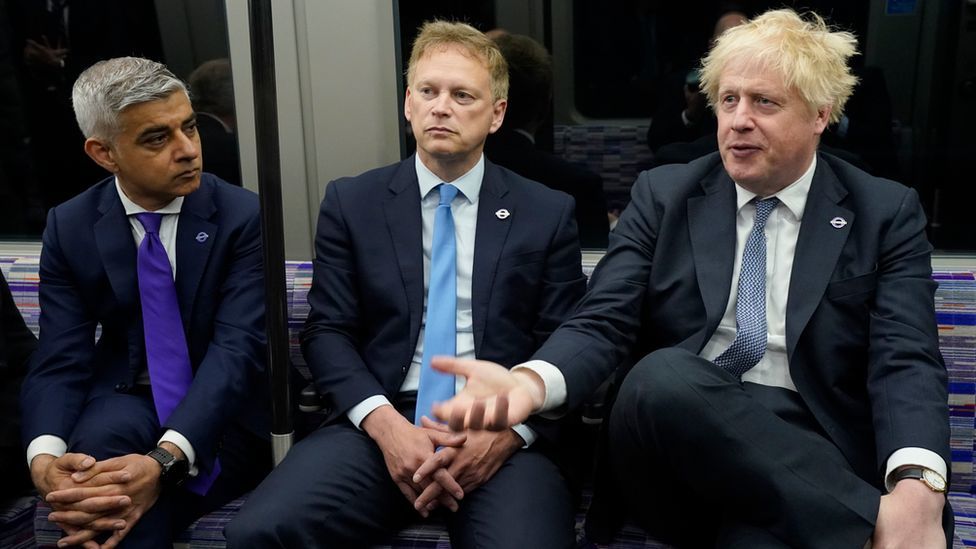 Grant Shapps said Sadiq Khan's claim that London's transport network was being "levelled down" was hard to reconcile

Mr Shapps said TfL's income, including fares, council tax, business rates, ULEZ road charges and the DfT's emergency revenue, was about the same as before the pandemic.

"In other words, there is, and will be, more than enough money to maintain services," he said.

City Hall has already warned that a failure to secure long-term funding could lead to service cuts and the deterioration of the transport network.

TfL is currently holding a public consultation on cuts to London's bus services, which could result in 16 routes being axed entirely and 78 routes being amended.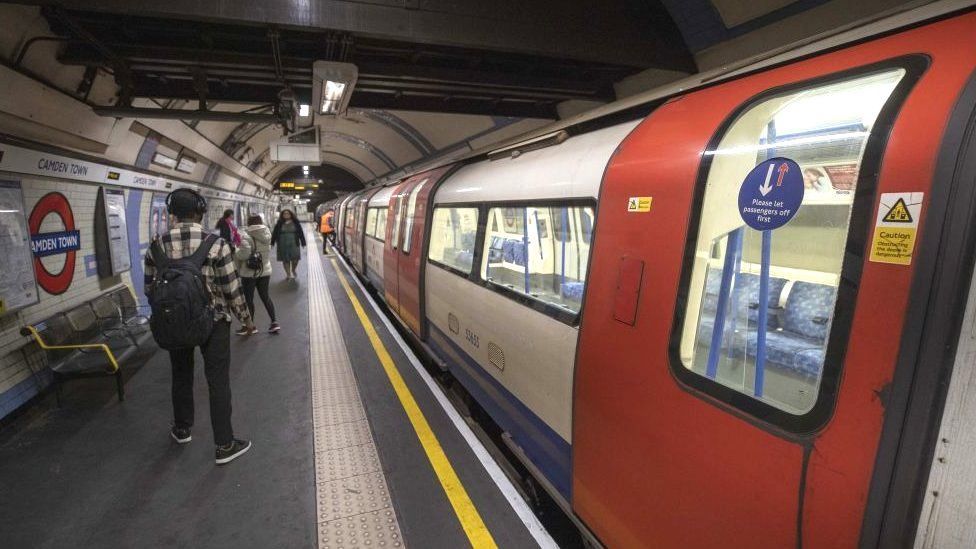 TfL's latest funding deal was due to run out on Friday but has been extended until 13 July
Analysis

By BBC London's transport correspondent Tom Edwards

Sadiq Khan has said for many months that without long-term funding at TfL there would be serious cuts to services - the government quite clearly think this does not need to be the case.

The letter to the Mayor of London arguably marks a new low point in the relationship between the Labour Mayor and the Conservative Transport Secretary.

These funding negotiations are always quite fractious but the language in the letter is particularly forthright.

The phrase that stood out was a "reset of the relationship is needed", while the letter also highlights the tricky pensions issue - the cause of recent strikes - it looks like that isn't going away.

Someone once said to me that transport and politics are never far apart - this row emphasises that truth.