An eighth child has died from a severe strep A bacterial infection, it has been confirmed.
Morelands Primary, in Waterlooville, Hampshire, said it was "absolutely devastated" by the loss of one of its pupils.

Such deaths are rare, but, since September, seven other UK children have lost their lives due to complications of the disease.

Earlier, it emerged a 12-year-old pupil in south-east London had also died.

And there have been five deaths of under-fives in England and a death of a seven-year-old in Wales.

Reports say there are eight cases of severe strep disease in Scotland, but no deaths. It is not known whether there are any ongoing severe cases in Wales and Northern Ireland.

However, a cluster of scarlet fever cases has been identified at a primary school in County Down. Some people who have Strep A develop scarlet fever, which causes a skin rash (that feels like sandpaper) and flu-like symptoms, including a high temperature.

'Devastating loss'

Morelands Primary School head teacher Alison Syred-Paul said: "We are absolutely devastated by the loss of one of our young pupils and offer our sincere and heartfelt condolences to the child's family at this extremely sad time. We ask that the privacy of the family is respected.

"As a precaution, we have been raising awareness amongst parents, carers and our school community of the signs and symptoms...and what to do if a child develops these."

Richard Russell, head of Colfe's School in Lee, London, where the 12-year-old Year 8 pupil died, said the tragedy was "wholly unexpected" and had affected "all members of the school community".

He said the school was doing what it could to support the pupil's family "who are seeking to come to terms with their devastating loss".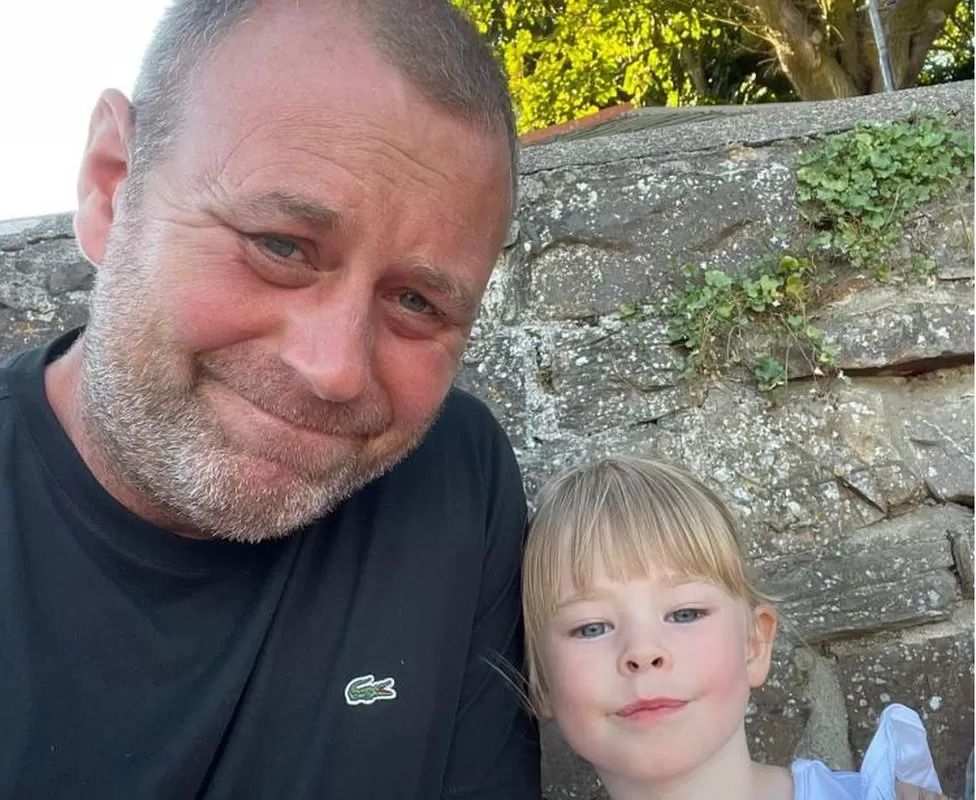 Dean Burns wants parents to be aware of the signs and symptoms

Health experts say parents and doctors need to be vigilant and have a low bar for treating the contagious disease that is circulating earlier than usual this year.

They say the UK must brace itself for more cases, as levels of the bacteria circulating are thought currently to be high.

Most strep A infections are mild and get better with antibiotics. But some people who catch it can get very sick.

Four-year-old Camila Rose Burns is critically ill and on a ventilator in hospital because of a severe strep A infection, known as invasive group A Strep (iGAS).

Her father, Dean Burns, from Liverpool, told the BBC's Today programme: "She is still fighting for her life. She is really poorly, it is just devastating to us as a family. We can't believe this has happened.

"It progressed to something called invasive group A strep, which has now gone into her bloodstream and has devastated her body.

"I'm at a loss with it all, I just want our family back. The pain is unimaginable. She is just so beautiful and precious. She is just our special little girl."

'Out of sync'

The UK Health Security Agency's (UKHSA) chief medical adviser, Dr Susan Hopkins, said: "We are concerned, and concerned enough to ensure that we wanted to make the public aware of the signs and symptoms that they should watch out for and of course to alert clinicians to prescribe antibiotics for these conditions."

She says an early start to the strep A infections season in the UK could be a side effect of the easing of pandemic restrictions.

"We are back to normal social mixing and the patterns of diseases that we are seeing at the moment are out of sync with the normal seasons, as people mix back to normal and move around and pass infections on."

Strep A can cause a range of illnesses. Most cases are mild - a sore throat or a skin infection that can be easily treated with antibiotics.

Some people develop scarlet fever, which causes a skin rash (that feels like sandpaper) and flu-like symptoms, including a high temperature.

Very rarely, strep A can cause something called invasive group A streptococcal infection or iGAS, which can be deadly.

Invasive disease happens when the bacteria get past your body's immune defences.

Warning signs of invasive disease include:

* fever (a high temperature above 38C)

* severe muscle aches

Urgent, early medical help is essential.

The UKHSA advises that anyone with a high fever, severe muscle aches, pain in one area of the body and unexplained vomiting or diarrhoea should call NHS 111 and seek medical help immediately.

Strep A can be treated with antibiotics.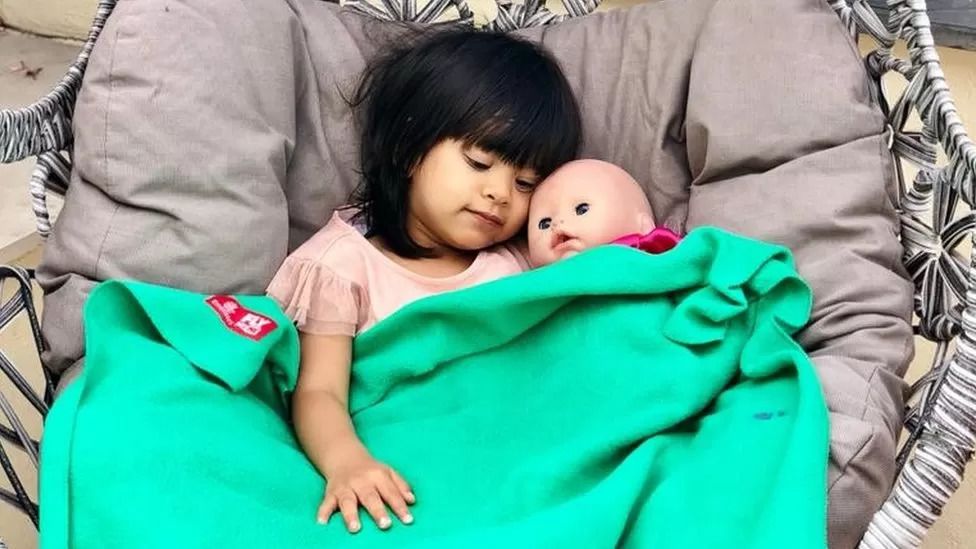 Dean Burns wants parents to be aware of the signs and symptoms

Prof Jim McManus, current president of the Association of Directors of Public Health, said the UK should expect more cases: "It is a function of numbers. There are many more cases of group A strep around, and because there are many more cases, the number of severe cases will rise.

"We had four deaths in 2017-18," he added, comparing that figure to this year's total.

"It is a case for real vigilance. We seem to have forgotten that strep A is around, so we have to think strep A when children present with symptoms that could be Strep A. In some cases perhaps we had thought this had gone away because we had been thinking about other infections."

As a parent, if you feel that your child seems seriously unwell, you should trust your own judgement. Contact NHS 111 or your GP if:

* your child is getting worse

* your child is feeding or eating much less than normal

* your child has had a dry nappy for 12 hours or more or shows other signs of dehydration

* your baby is under three months old and has a temperature of 38°C, or is older than three months and has a temperature of 39°C or higher

* your baby feels hotter than usual when you touch their back or chest, or feels sweaty

* your child is very tired or irritable

Call 999 or go to A&E if:

* your child is having difficulty breathing - you may notice grunting noises or their tummy sucking under their ribs

* there are pauses when your child breathes

* your child's skin, tongue or lips are blue

* your child is floppy and will not wake up or stay awake