The number of nursing student places in Northern Ireland is to be cut by 300, BBC News NI has learned.
The Department of Health said the "difficult budgetary situation" meant hard choices were unavoidable.

The Royal College of Nursing's Northern Ireland director, Rita Devlin, described the move as an "act of destruction".

The department said it recognised the importance of staffing and was committed to 1,025 new nursing places.

This was the level in place before the New Decade, New Approach Deal, which included provision for an extra 300 nurse training places each year to address staff shortages and concerns over safety.

'Cuts will do irreparable damage'

But Ms Devlin said the news of cuts had left members "bewildered" and would have consequences for years.

"It is unimaginable that the Department of Health has been put in the position of having to cut the number of student nursing places for 2023-2024 because of the political and financial crisis in Northern Ireland," she explained.

"We currently have almost 3,000 vacant nursing posts in the health service here and a cut of this scale will do irreparable damage to patient care for years to come."

Ms Devlin added the move is a "penny-wise and pound-foolish approach to workforce".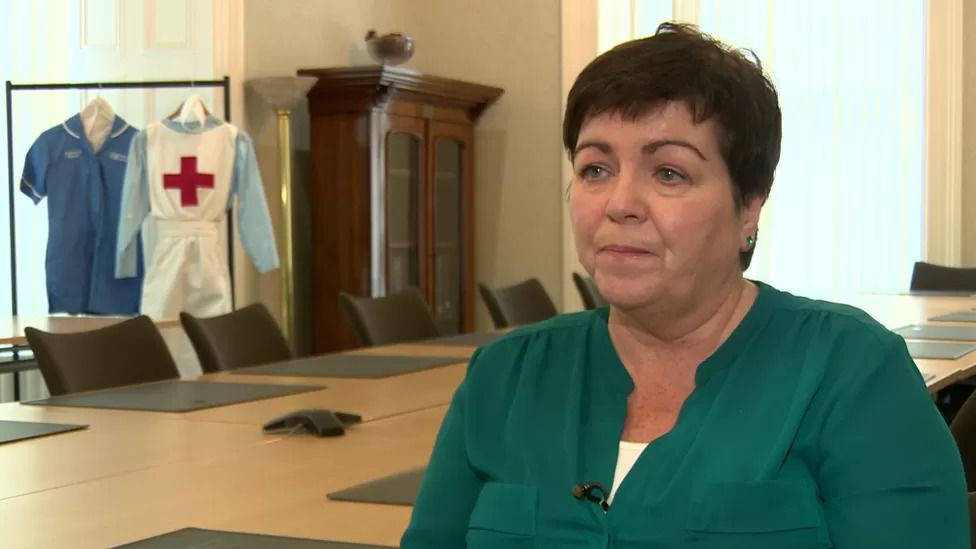 Rita Devlin said nurses will be angered beyond belief at the department's latest move

"It seems that we have learnt nothing from the reductions in student numbers that took place between 2010 and 2015," she continued.

"This helped to create the nursing workforce crisis that we are now facing, and which is set to get much worse."

In a statement to BBC News NI, the department said because of New Decade, New Approach it had been possible to offer an additional 300 places for the past three years but the 2023/24 budget means it is not possible this year.

It added it "will look to expand places in future if the funding permits".

'Back to square one'

Ms Devlin said the additional training posts had been implemented by the department to put in place a "safe staffing framework to address the concerns being articulated by nurses here".

"An increase in student places of 300 per year for three years was a key part of this framework, and this was beginning to have an impact on the depleted nursing workforce.

"Now we are back to square one, and the consequences for the health and well-being of the people of Northern Ireland will be draconian."

As in the rest of the UK, NI's nursing workforce has been dealt a severe blow as numbers have dropped due to illness, retirement and despair over pay and conditions.

In 2015-2016, there were 712 training places. This had grown to 1,000 by 2019.

In 2022-2023, it was sitting at 1,325, but the number of places will now fall to 1,025 despite a growing population and need.

Meanwhile, a new system aimed at reducing the cost of hiring agency nurses to fill gaps in health rotas is being introduced in Northern Ireland from Monday.

It will mean that health trusts must choose from a list of 33 approved suppliers when they need extra nurses, midwives or healthcare support workers.

The plan was announced last October by then Health Minister Robin Swann.

The Department of Health said the new system will be phased in.

'More must be done'

Ms Devlin said the Royal College of Nursing welcomed the move as a "first step" towards addressing some of the recruitment and staff retention problems facing the nursing sector.

However, she said it would not solve all the issues and "more must be done" on pay and conditions to ensure nurses want to stay within the health service.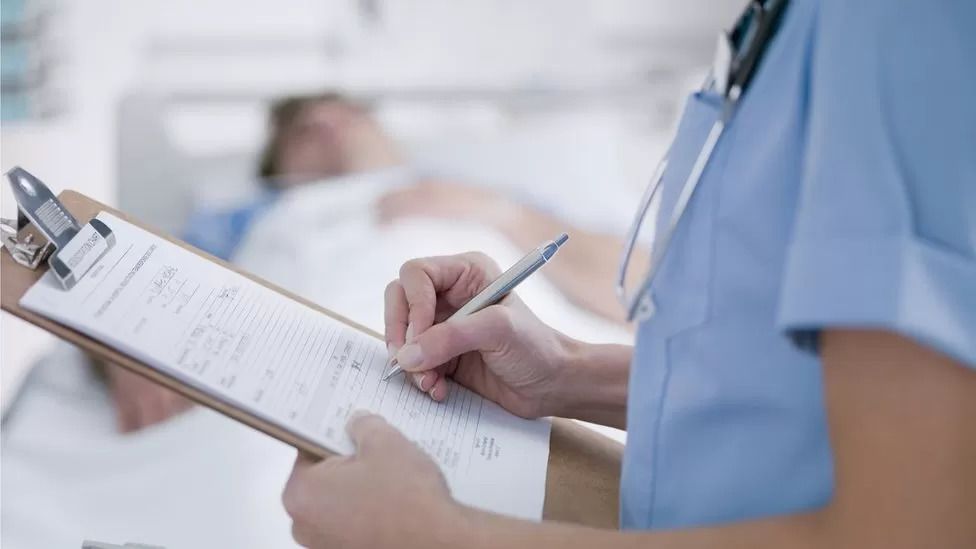 Agency nurses can often earn higher rates of hourly pay than NHS nurses

The Department of Health faced a bill of almost £140m for agency nurse shifts in the 2021/22 financial year, at a time when thousands of nursing posts were unfilled.

Health staff and unions have frequently criticised the increasing expenditure and dependence on private healthcare agencies to plug rota gaps in local hospitals and care homes.

They argue it can also compromise patient safety, due to the high turnover of temporary nurses working in unfamiliar wards.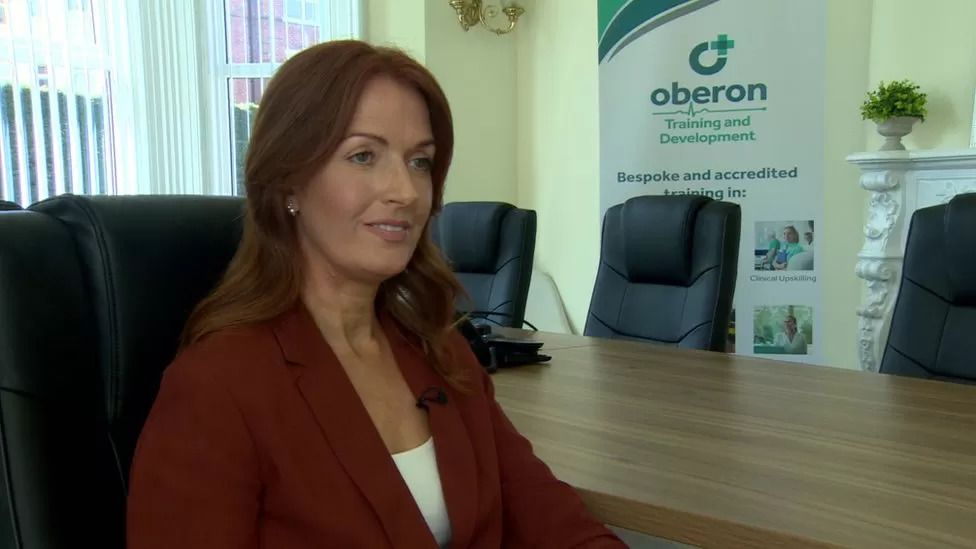 Brenda McKay said nurses want to work for agencies that meet all required regulations

Agency work can be lucrative for nurses, as it often involves higher hourly rates of pay and greater control over their own working patterns.

It can, however, cause some resentment because experienced nurses may have to work alongside temporary staff who have less responsibility and yet receive more money for the same shift.

But it is also the case that many nurses supplement their income by taking extra shifts for private agencies.

'Fairly paid'

Brenda McKay, from Oberon Agency, said they are delighted to have been selected as a supplier.

"I think nurses are more informed about contracted agencies," she said.

"Now they've a better understanding, they want to work for an agency that meets all the requirements and regulations and they know that they're being fairly paid."

Permanent Secretary Peter May, the department's most senior civil servant, said the health service was facing unprecedented budgetary pressures and reducing agency spend was the right thing to do.

The department did not reveal the maximum hourly rates of pay it has agreed with the approved agencies to provide cover for various categories of nursing shifts.

However, a spokeswoman said the successful firms had submitted bids "within a pre-determined bid range set by the trusts" and the pay rates reflected factors like covering unsocial hours.

She added that for the agencies which will supply healthcare support workers the pay rates will be "aligned" with those paid to substantive staff.