It's been nearly three years since Georgia Harrison was filmed without her permission having sex.
The perpetrator, fellow reality TV personality Stephen Bear, was sentenced to 21 months in prison on Friday after being found guilty of voyeurism and sharing private sexual videos without consent.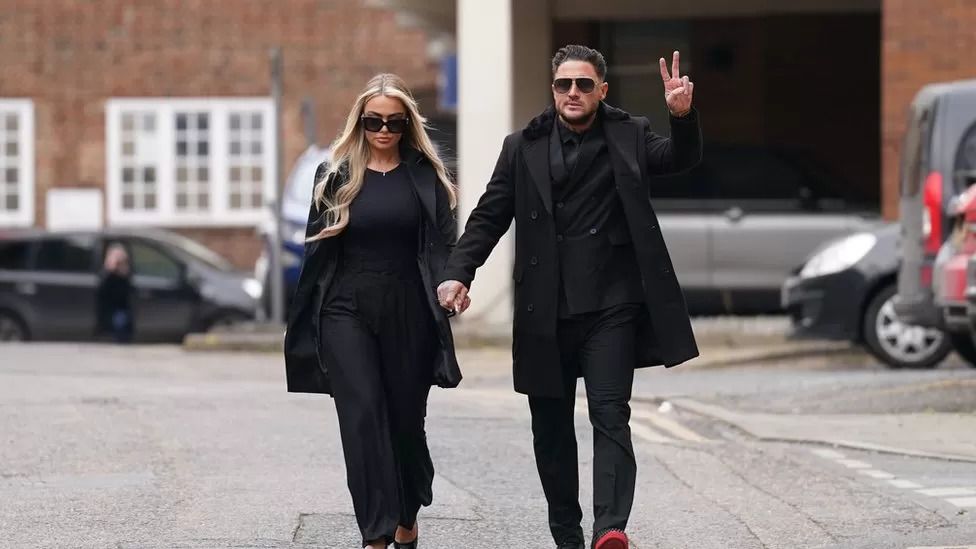 Stephen Bear arriving for sentencing at Chelmsford Crown Court

A former police officer who helped bring the case to trial says Bear's prison sentence "sends a clear message".

Michelle Roycroft, who now works with victims of sexual abuse, harassment and stalking, was contacted by Ms Harrison when she first realised Bear had put a video of them having sex on subscription site OnlyFans and profited from it.

"Georgia wanted to make sure that everybody understood that this was an offence that wasn't OK and that she could stand up to him," Ms Roycroft tells the BBC.

"I wanted to encourage her because she has a platform and she's an amazing young woman," she adds.

Ms Harrison had the right to remain anonymous but chose to speak out, in the hope it would encourage other victims of so-called revenge porn to come forward.

Speaking outside court on Friday, Ms Harrison said she was "happy and relieved that this matter is finally over".

"Today's sentence is a vindication of what I've been put through, and sends a clear message that the police and the courts take this matter very seriously," she said.

Shortly after Bear was convicted, Ms Harrison told the BBC that knowing videos of her were being circulated online made her "feel completely worthless".

"People are looking at you and having sexual gratification over you and it's completely out of your control," she added.

Due to Bear and Ms Harrison's profiles as former contestants on shows such as Love Island and Celebrity Big Brother, this has become one of the most high-profile cases of its kind in the UK.

Revenge porn, which is also called non-consensual pornography or image-based sexual abuse, was made illegal in 2015.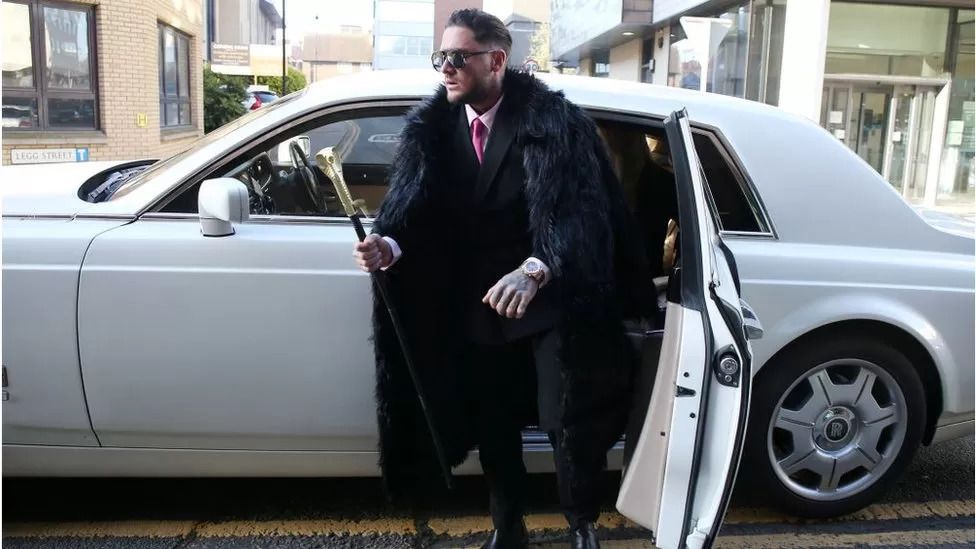 Stephen Bear turned up to court each day in a hired Rolls Royce

It remains quite difficult to prosecute because it has to be proven that the perpetrator intended to cause distress or embarrassment when sending explicit photos or videos.

An amendment to the law that would remove this stipulation was suggested as part of the Online Safety Bill in November.

Ms Roycroft, who has also helped set up a personal safety app for women, says Ms Harrison's case shows victims should not be deterred from coming forward despite the intricacies of the law.

"People need to remember it's a criminal conviction that will affect the rest of [the perpetrator's] life - every time they apply for a job or go abroad," she says.

"It's a stain on their character and quite rightly so."

'We admire Georgia'

During the trial of Bear, 33, the court heard he was a "self-obsessed show off", and he was seen arriving in court each day in a hired Rolls Royce and large fur coat.

"He believes that he hasn't done anything wrong and everyone's against him," Ms Roycroft adds.

"But this is an offence that you will be arrested for and dealt with [by the Crown Prosecution Service]".

Following the sentencing, Hannah von Dadelszen, deputy chief crown prosecutor for CPS East of England said: "Although she lives a public life, Georgia Harrison has the right to privacy.

"But that was taken away by Bear to make money in the most egregious way. Whether or not sex is consensual, it is a crime to share or threaten to share sexual images without consent to cause distress."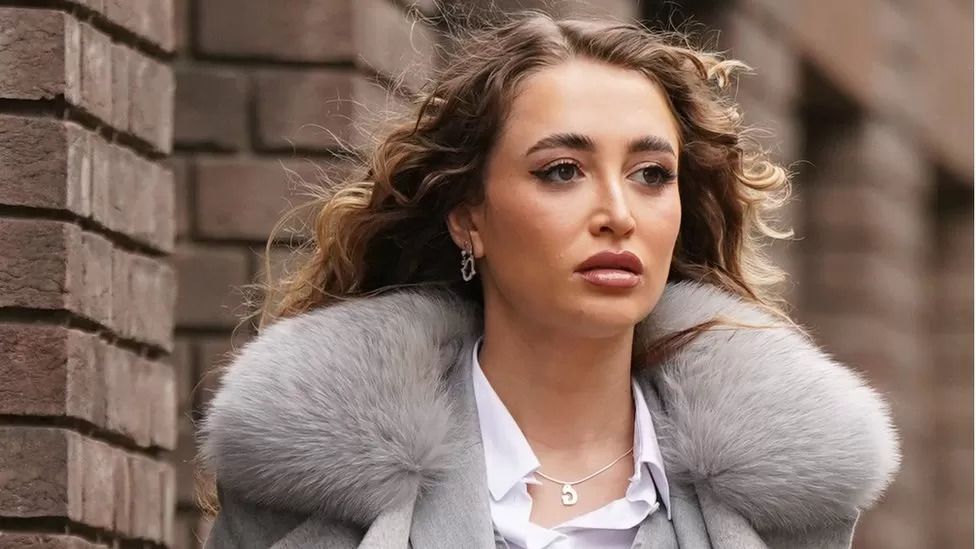 Georgia Harrison's arrival at court on Friday

The Women's Aid charity has been following the case closely, and its chief executive Farah Nazeer tells the BBC she is "pleased" that a prison sentence has been handed down.

"Image-based sexual abuse, which can also be known as 'revenge porn', has a long-lasting and traumatic impact on women," she says.

"This outcome sends the right message to young people, that this abuse is a criminal offence and will not be tolerated.

"We admire Georgia Harrison for speaking so openly about her experiences and for giving other women and girls the courage to find the support they need."