Sir Keir Starmer has said Labour can come to the UK's rescue as it has done at key moments in the past, in his big speech to the party's conference.
He said the public must never forgive the Tories for "crashing" the economy.

And the only way to end the turmoil and create a "fairer, greener, more dynamic" society was with a Labour government, he told delegates.

He said "this is a Labour moment", just as it was when the party won election victories in 1945, 1964 and 1997.

In an hour long speech, Sir Keir said the country "can't go on like this".

"The government has lost control of the British economy - and for what? They've crashed the pound - and for what?

"Higher interest rates. Higher inflation. Higher borrowing. And for what?

"Not for you. Not for working people. For tax cuts for the richest 1% in our society.

"Don't forget. Don't forgive."

He claimed Labour had been transformed under his leadership into a party that is once again "fit to serve our country" and was now the party of "sound money".

But he also warned his party they had to show discipline in the two years before the next general election.

The main policy announcement was a plan to create a publicly owned renewable energy firm the party hopes will help deliver British jobs and achieve their aim of carbon-free electricity by 2030.

Sir Keir also announced:

* A new 70% home ownership target if Labour wins power

* Plans to control immigration using a points-based system

* Proposals to help first-time buyers onto the property ladder with a new mortgage guarantee scheme

In his speech, Sir Keir spoke about his own working class background, which he said had given him an "impatience" to bring about the change he said the country was "crying out" for.

And he sought to answer criticism that he had not set out a vision for what he would do with power.

After the first term of a Starmer government, he claimed the cost of living crisis will have been defeated, the economy would be stable again and the NHS "back in good health".

The speech came on the third day of the Labour conference in Liverpool.

The party's annual gathering has not been riven by the divisions evident in the years when Jeremy Corbyn was leader.

In his speech, Sir Keir also spoke about Brexit at greater length than he has in the past, saying: "It's no secret I voted Remain - as the prime minister did."

But he accused PM Liz Truss of letting both Leave and Remain voters down, and promised that Labour would "make Brexit work".

The Labour leader also took aim at the Scottish National Party, saying: "Scotland's success in the UK is met with gritted teeth, seen as a roadblock to independence, and so, they stand in the way."

To cheers from delegates in the hall, he said: "We can't work with them. We won't work with them. No deal under any circumstances."

There was no mention of the Liberal Democrats in his speech.

He said Labour will beat the Conservatives at the next election, because the party has "fairness" and "economic reason" on its side, he said.

"If they want to fight us on redistribution, if they want to fight us on workers' rights, if they want to tell us working people don't come first, we'll take them on - and we will win."

A Conservative Party spokesman said Sir Keir had delivered "yet another details light speech full of vacuous slogans, rehashed phrases and empty promises".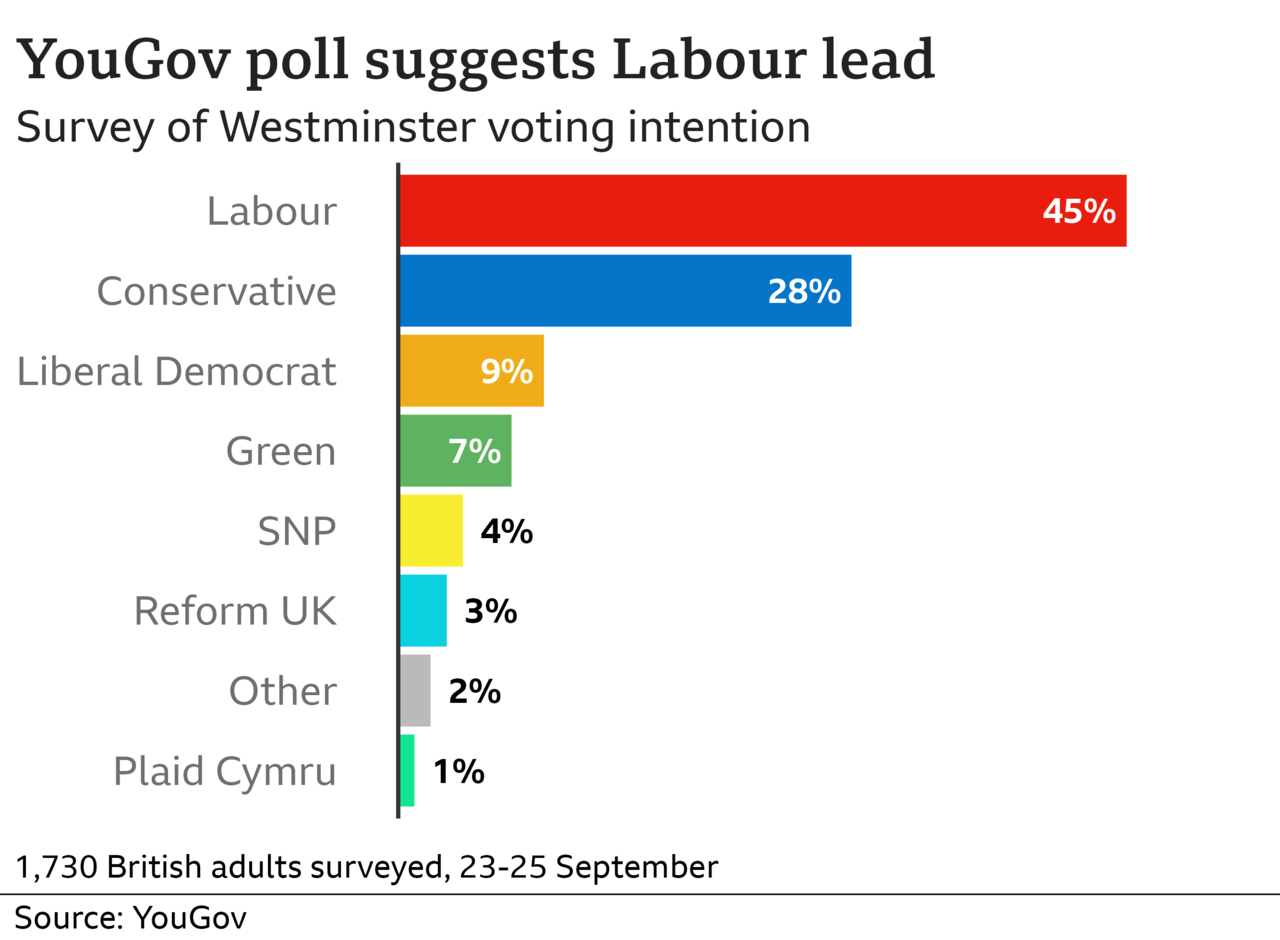 Sir Keir Starmer on Tory tax cuts: "Don't forget, don't forgive"