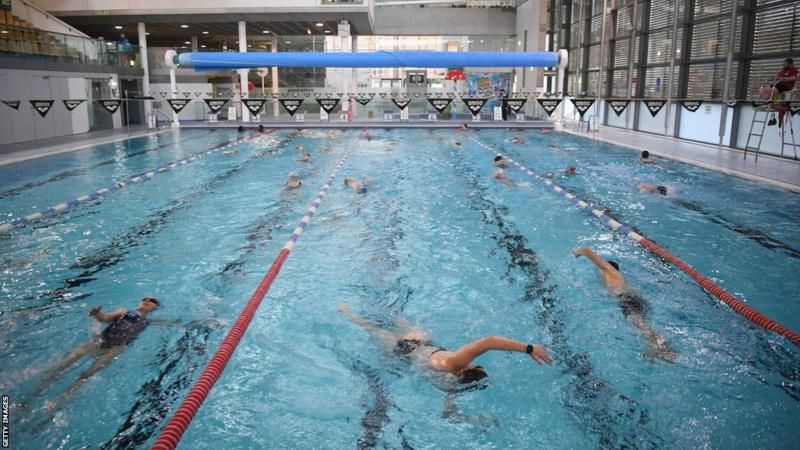 Sports bodies issue 'urgent plea' for help from PM
A coalition of almost 200 sports governing bodies, health organisations and top athletes has written to UK prime minister Rishi Sunak warning of the "final straw" for many gyms, pools and clubs because of the "ongoing energy crisis".
The group makes an "urgent plea" for the government to "think again and provide the necessary support to the sport, recreation and physical activity sector".

Rebecca Adlington, Andrea Spendolini-Sirieix and Daley Thompson and Paralympians David Weir, Jonnie Peacock and Ellie Robinson are among a host of past and present athletes to have signed.

The Rugby Football Union (RFU), England and Wales Cricket Board (ECB), British Cycling, Swim England and the British Paralympic Association are other signatories representing many sports bodies across the UK.

The government is scaling back its energy support scheme from April with the leisure sector losing out. While libraries, museums and galleries will be eligible for extra help, pools and leisure centres will not be protected.

The coalition says this will lead to "an escalation of service reductions and closures at swimming pools, gyms, leisure centres, community facilities and clubs across the UK", and "represents a cliff edge for these vital but energy-intensive services".

Figures compiled by trade body UK Active show that in the past year 29 leisure centres, pools or gyms have closed temporarily or permanently because of rising energy prices.

More than 300 others have mitigated against higher bills, including by reducing their hours, increasing their fees or lowering pool temperatures.

The group - which also includes the Youth Sport Trust, Active Partnerships and the Local Government Association, asks the prime minister to reclassify swimming pools as energy intensive so they have access to a higher level of discount on prices.

It also wants ministers to set out what "tangible support" it will provide to the wider sector to help navigate the energy crisis, warning the current approach will have "incredibly damaging consequences for our national health and prosperity".

A government spokesperson said: "We know our grassroots sports facilities are contending with increases in running costs.

"We provided an £18bn package of support for organisations including clubs, pools, leisure centres, schools, charities and businesses through the winter.

"We made £1bn available to ensure the survival of sports and leisure sectors during the pandemic, giving councils an additional £3.7bn to deliver key services such as leisure centres and swimming pools, and we are investing £300m to build or upgrade thousands of grassroots facilities across the UK."