SNP leadership candidate Kate Forbes has said she would not have voted for the Scottish government's gender reform bill in its current form.
The finance secretary told BBC Scotland she had "significant concerns" about self-identification.

She earlier confirmed her bid to take over from Nicola Sturgeon, who last week announced her resignation as party leader and first minister.

Health Secretary Humza Yousaf and ex-minister Ash Regan are also standing.

In her BBC interview Ms Forbes also vowed to defend the right to same sex marriage even though it clashed with her personal views as a member of the Free Church of Scotland.

Recent months have seen controversy over the Gender Recognition Bill, which aims to make it easier for people in Scotland to change their legally recognised gender.

The legislation was approved by the Scottish Parliament in December.

But the UK government said it would block the legislation, arguing that it would conflict with equality protections applying across Great Britain.

Ms Sturgeon described this as a "full-frontal attack" on the Scottish Parliament and said ministers would defend the bill.
However, Ms Forbes told the BBC she would be "loath to challenge" the UK government's decision.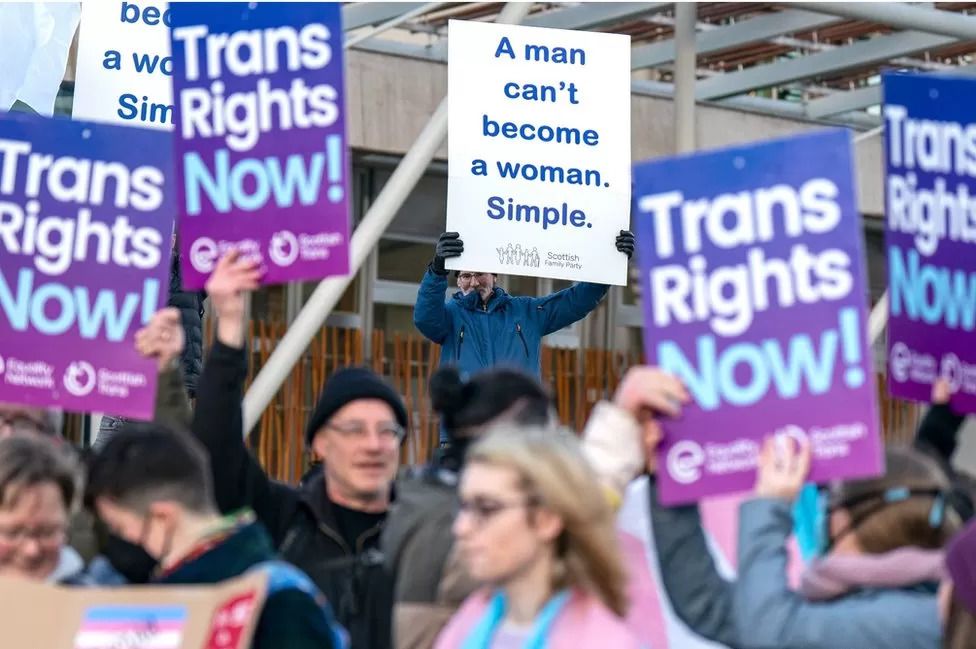 The gender reform bill sparked a heated debate
"I understand the principle here, which is that the UK government should not overturn Scottish legislation.
"That is an important principle which I hold to.
"But I think on this... seek legal advice and recognise it is not a priority right now for the people of Scotland, who are focused on other things."
Ms Forbes said she had "significant concerns" about self-identification, and would not have been able to vote for the bill in its current form.
She said there should now be an "adult conversation" with the UK government about how the bill could be amended.
Asked in her BBC interview if someone should simply be able to declare they are a woman if they were born a biological male, she replied: "I don't think self-identification is sufficient."
Ms Forbes, who was on maternity leave when the gender reform vote took place in parliament, said people she has spoken to wanted to focus on the NHS, the cost of living crisis and making the case for independence.
During her BBC interview Ms Forbes was asked whether a man should be able to marry another man.
She said: "Equal marriage is a legal right and therefore I would defend that legal commitment.
"Incidentally though I would hope that others can defend the rights of other minorities, including religious minorities that might take a different view."
The Skye, Lochaber and Badenoch MSP said there was a distinction to be made between personal morality and practice - and a person's political responsibilities as a lawmaker.
Ms Forbes added: "In terms of the morality of the issue I am a practising Christian and I practice the teachings of most mainstream religions - whether that is Islam, Judaism or Christianity - that marriage is between a man and a woman. But that's what I practice.
"As a servant of democracy in a country where there is law I would defend to the hilt your right and anybody else's right to live and to love without harassment or fear."
'Major crossroads'

Ms Forbes said the SNP needed "a reset" over its strategy for independence, which she said has been "largely determined by a few people".

She also said she has the "vision, the experience and the competence" to inspire voters within the party and across the country.

Ms Forbes previously said that Scotland and the Yes movement were at "a major crossroads".

"I cannot sit back and watch our nation thwarted on the road to self-determination. Our small, independent neighbours enjoy wealthier, fairer, and greener societies - and so can we," she said.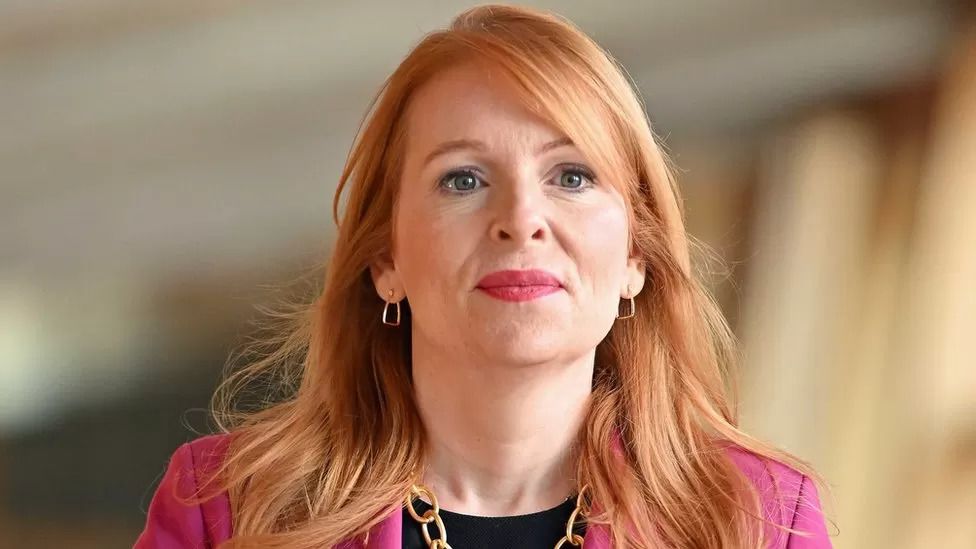 Ash Regan has confirmed her intention to stand in the contest

Leadership candidate Ash Regan has been an outspoken critic of the gender reform legislation, quitting her role as community safety minister in protest before it was approved by Holyrood.

However, Humza Yousaf promised to stand by the legislation and challenge the UK government's order blocking the bill.

He said: "There's the principle of the Section 35 order, which I think we have to defend the Scottish Parliament against.

"But on the issue more broadly, I'd be keen to work with those who have got real concerns.

"Let's engage with them. Let's try to bring them around the table. Let's not let this issue define us as a movement."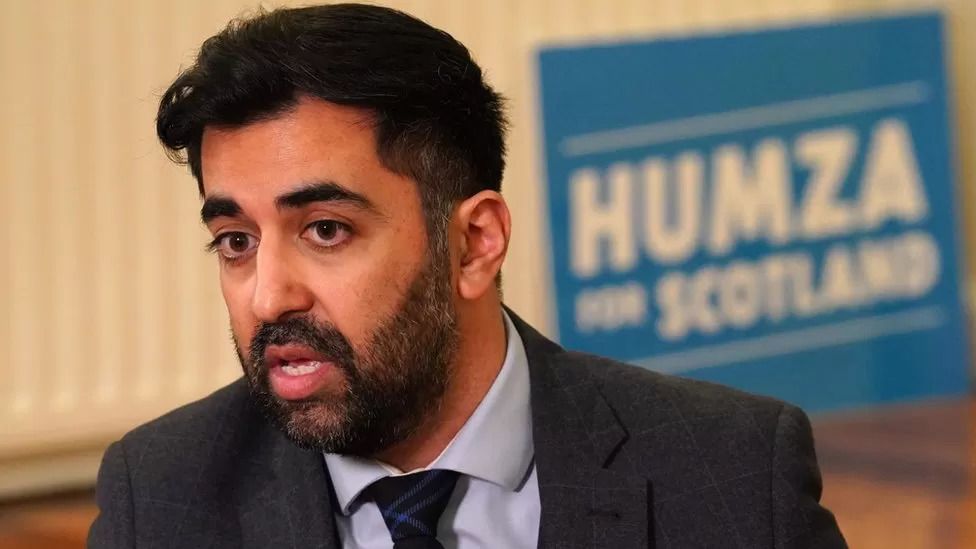 Health Secretary Humza Yousaf has launched his leadership campaign

Speaking at the launch of his leadership campaign in Clydebank on Monday, Mr Yousaf said he would focus on the policies of independence, not the process.

He added that he was "not wedded" to the idea of a de facto referendum.

Earlier, Constitution Secretary Angus Robertson ruled himself out of the leadership race.

He said: "As the father of two very young children the time is not right for me and my family to take on such a huge commitment."

Candidates have until Friday to secure 100 nominations from at least 20 local branches to secure their place on the ballot. The winner is due to be announced on 27 March.