Six women have been arrested over the "suspicious" death of a one-year-old boy at a nursery in the West Midlands.
A criminal investigation was launched following a visit by Ofsted inspectors to Fairytales Day Nursery in Dudley, in the wake of the death on 9 December.

Two of those arrested are being held on suspicion of corporate manslaughter, police have confirmed.

The nursery, on Bourne Street, along with other linked premises, is closed.

The corporate manslaughter suspects were detained on Wednesday, along with another woman held on suspicion of gross negligence manslaughter.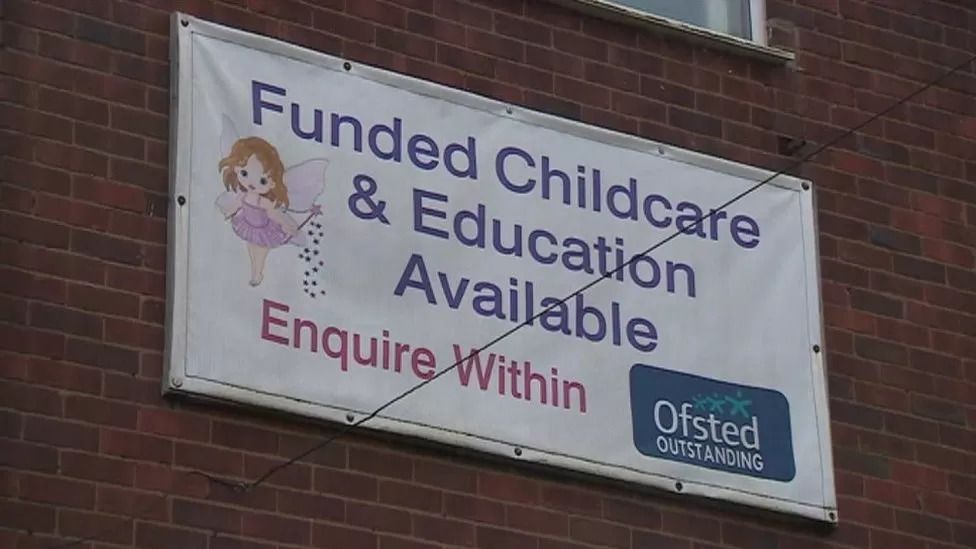 Ofsted said it was supporting the police inquiry
The three are aged 51, 53 and 37, says West Midlands Police, adding it is treating the death as suspicious.
Three others, aged 20, 23 and 50, were arrested on 16 December on suspicion of gross negligence manslaughter. They have been released on police bail.
A post-mortem examination has taken place, but further tests will be needed to establish the cause of death, according to police.
The boy's family is being supported, the force adds.
Ofsted concerns

West Midlands Ambulance Service said paramedics and an air ambulance were called to Bourne Street at about 15:20 GMT on 9 December.

Crews found a child in a critical condition and advanced life support was administered, which continued on the way to Dudley's Russells Hall Hospital by ambulance.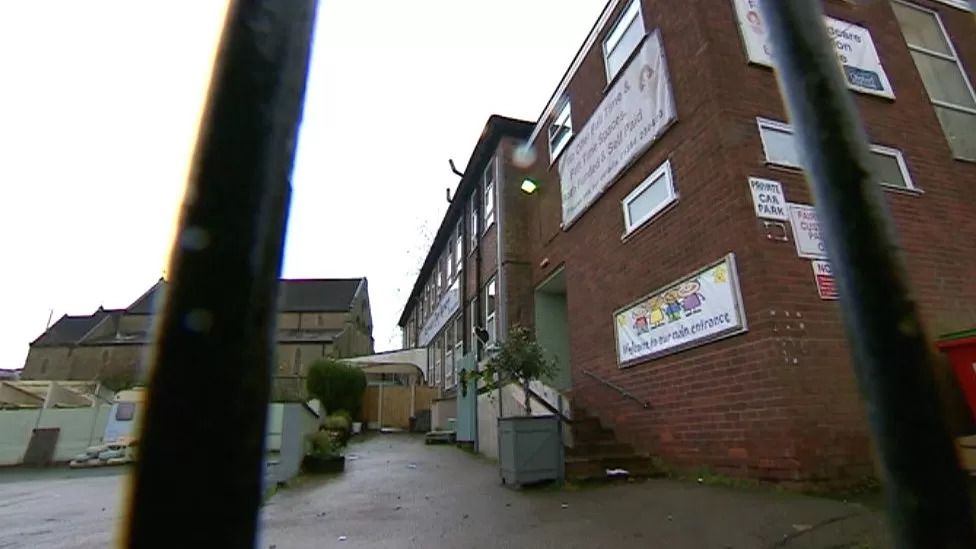 The nursery's website stated that the Bourne Street site was established in 2003

Before the nursery's closure, Ofsted said it had received concerns on 14 December that it was not meeting some safeguarding and welfare requirements, and its registration was suspended amid fears by officials "children may be at risk of harm".

A regulatory visit a day later revealed the nursery had failed to notify Ofsted of a change in manager, which is an offence, and was not meeting some other requirements.

As a result of that it was told to make several improvements, including training for staff caring for babies, as well as other actions around babies' sleeping routines, risk assessments and safeguarding procedures.

A spokesperson for Ofsted told BBC News on Thursday it would be inappropriate to comment on the circumstances surrounding the death while a police investigation was under way.

However, the watchdog said it was supporting the police inquiry.

The nursery was rated "good" by Ofsted in 2019, and "outstanding" three years earlier.

Its website details several awards it has won, including SME News UK Enterprise Award for best childcare provider in the West Midlands in 2022, expert-recommended top three nursery in Dudley in 2021 and Greater Birmingham Apprenticeship Awards Small Employer Of The Year 2022.

It added the Bourne Street site was established in 2003, with two others in St James's Road from 2006.