Six children have died of Strep A bacterial infection, say health chiefs, as they probe the high number of scarlet fever cases.

The UK Health Security Agency said cases of scarlet fever are more than four times higher than typical this time of year, with 851 cases in a week compared to an average of 186 for the past years.

Officials said there had been five recorded deaths of children under ten after an illness caused by the Group A strep bacteria, with a separate case in Wales.

Group A strep bacteria can cause many different infections, scarlet fever and strep throat.

While the majority of infections are relatively mild, it can sometimes cause a serious illness called invasive Group A Streptococcal disease.

Health officials say they are also probing reports of an increase in lower respiratory tract Group A Strep infections in children over the past few weeks, which have caused severe illness.

Dr Colin Brown, Deputy Director of the UKHSA, said: "The bacteria usually causes a mild infection producing sore throats or scarlet fever that can be easily treated with antibiotics.

"In very rare circumstances, this bacteria can get into the bloodstream and cause serious illness – called invasive Group A strep (iGAS).

"This is still uncommon however it is important that parents are on the lookout for symptoms and see a doctor as quickly as possible so that their child can be treated and we can stop the infection becoming serious.

"Make sure you talk to a health professional if your child is showing signs of deteriorating after a bout of scarlet fever, a sore throat, or a respiratory infection."

UKHSA said there was no evidence that a new strain was circulating, believing the increase to be most likely due to high amounts of circulating bacteria and social mixing.

Earlier, health officials confirmed a youngster from St John's School in Ealing, was among those who had died from Strep A, while the parents of a four-year-old boy from Buckinghamshire confirmed he had died from Strep A.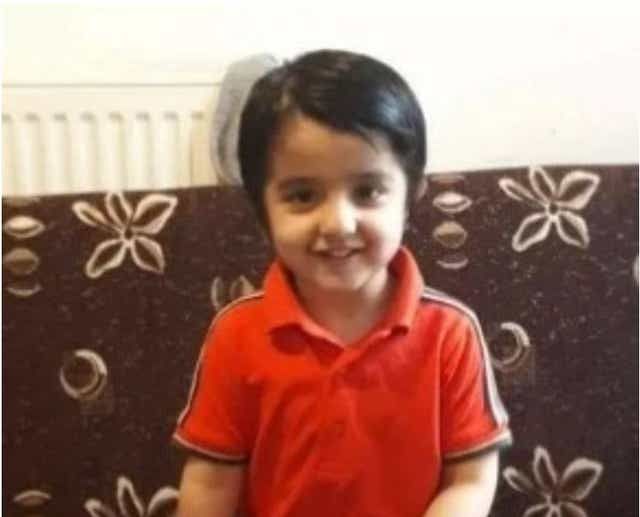 Muhammad Ibrahim Ali, from Buckinghamshire, who died of Step A infection
It comes after a pupil from Victoria primary school in Penarth, four miles south of Cardiff, also died.
Last week, a six-year-old died after an outbreak of the same infection at a school in Surrey.
Symptoms to look out for include a sore throat, headache, and fever, along with a fine, pinkish or red body rash with a sandpapery feel.
On darker skin, the rash can be more difficult to detect visually but will have a sandpapery feel
Parents are being advised to "trust your own judgement" if they feel their child is seriously unwell.
Parents should call 999 or go to A&E if a child is having difficulty breathing (such as grunting noises or tummy sucking in under the ribs), pauses in breathing, blue colour to a child's skin, tongue or lips, or if a child is floppy and will not wake up or stay awake.