A Mercedes-Benz given by Sir Paul McCartney to daughter Stella for her 21st birthday has been auctioned.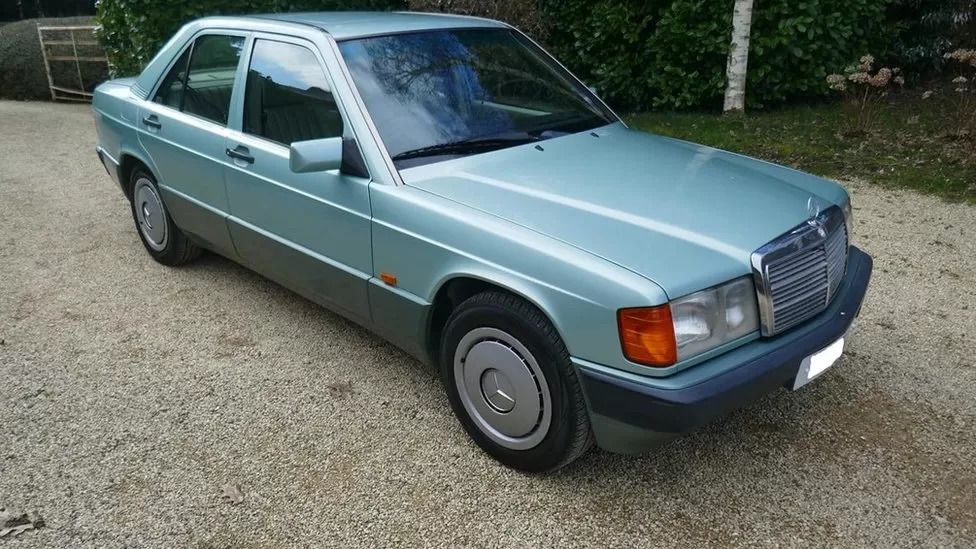 The 190E from 1992 had only 43,000 miles on the clock
The 1992 K-reg 190E, which has only ever been owned by the fashion designer, now 51, sold for £7,000.

The car had only 43,000 miles on the clock and had been kept covered in a barn for 14 years, said Ben Homer, from Littleton Auctions in Worcestershire.

"It's a bit of a time warp because it's so pristine and not had any use for a long time," he said.

The vehicle, which had been "lovingly recommissioned by a local mechanic", had been expected to fetch between £5,000 and £8,000.

Ms McCartney lives about 10 miles from the auction firm, which is based in Middle Littleton.

Mr Homer said she had left a Beatles annual in the back "as a nod to her dad".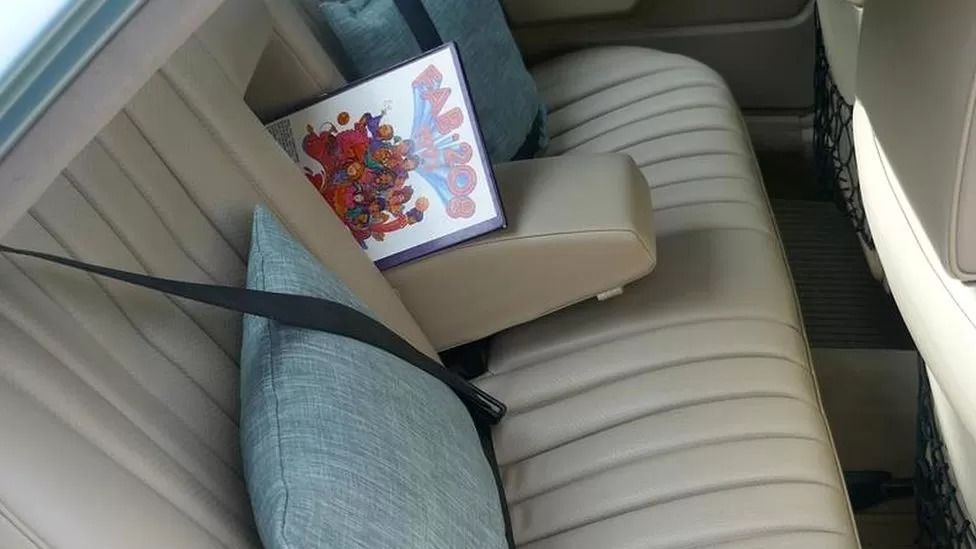 Stella McCartney left a Beatles souvenir in the back of the car

Other classic and antique cars in the lot this weekend include a 1981 DeLorean, a design made famous by the Back to the Future films.

Unusually, it was painted red by the original dealer at zero miles rather than retaining its brushed aluminium look, making it "very rare", Mr Homer said.

It is expected to fetch between £50,000 and £70,000.