Prime Minister Boris Johnson has announced the Queen has agreed Southend will be granted city status following the killing of MP Sir David Amess.
Sir David was stabbed to death at Belfairs Methodist Church on Friday.

He regularly championed Southend's case to be a city during his time in Parliament.

Mr Johnson told the House of Commons he was "happy" to announce Southend "will be accorded the city status it so clearly deserves".

The prime minister said: "That Sir David spent almost 40 years in this House, but not one day in ministerial office, tells everything about where his priorities lay."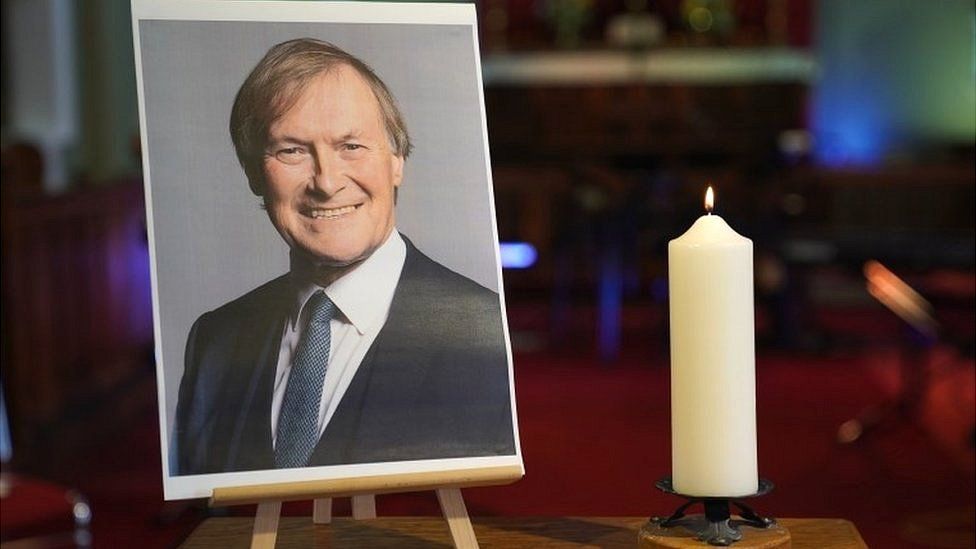 He added Sir David "never once witnessed any achievement by any resident of Southend that could not somehow be cited in his bid to secure city status for that distinguished town".

Labour leader Sir Keir Starmer told Parliament he was "so pleased" by the announcement.

Sir Keir said the news was "a fitting tribute to Sir David's hard work".

James Duddridge, who represents Rochford and Southend East, the constituency neighbouring Sir David's Southend West seat, said the decision "means a lot to everybody".

He said residents did not want Southend to be remembered as the city where Sir David was killed but " for characteristics such as its pier, airport and football".

Sir David, who championed Southend's bid for city status as part of The Queen's Platinum Jubilee celebrations in 2022, was described by Home Secretary Priti Patel as "Mr Southend" following his death.

As well as bringing extra prestige, city status is an opportunity for areas to attract more tourism and boost the local economy.

On its website, Southend-on-Sea Borough Council, which had campaigned with Sir David, previously said city status would bring not only "prestige and standing, but an opportunity to lever further investment".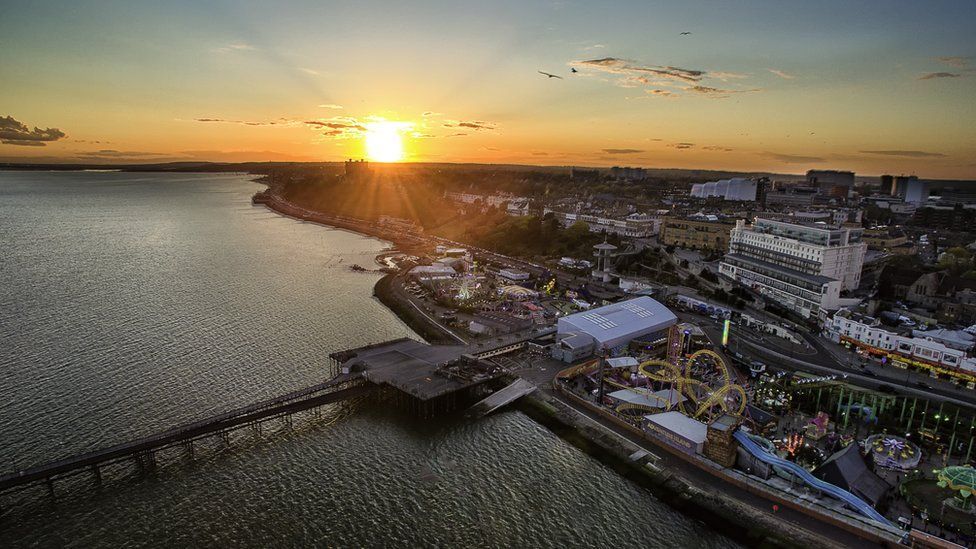 On the latest announcement, council leader Ian Gilbert said he felt a "mixture of emotions" after hearing the news.

He said it was "clearly what Sir David would have wanted".

"While I don't want it to have come in these circumstances, I'm still pleased and proud that it is happening," he added.

Leader of the council's Conservative group, Tony Cox, said the decision meant Sir David's "legacy will forever live on in Southend-on-Sea".

He added: "I cannot thank Her Majesty the Queen and the prime minister enough for granting that legacy, but what truly breaks my heart is that he is not around to see it.

"I am sure he will be looking down on us now saying, 'My work in Southend is now complete'."

'The city of Southend'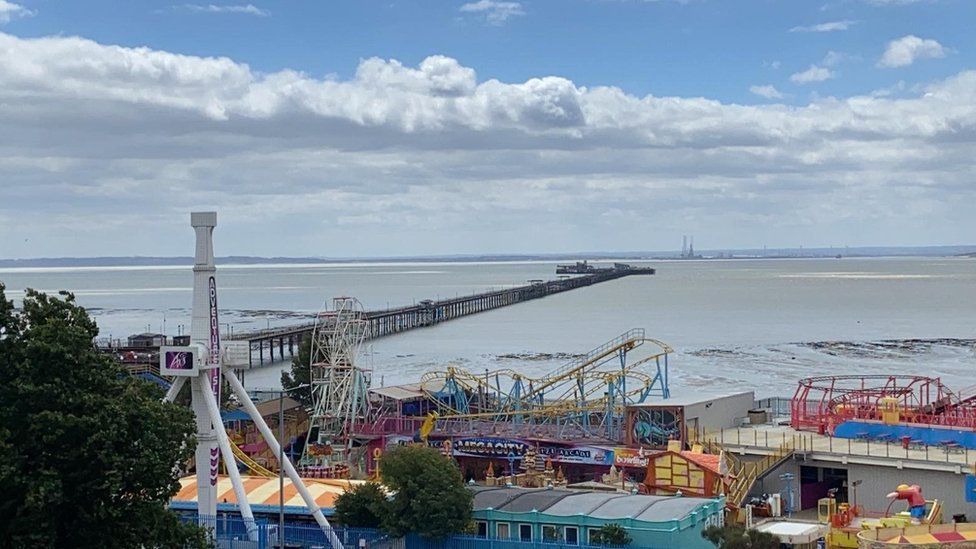 *  With a population of 182,800, Southend-on-Sea is famous for events like Southend Carnival, the Estuary Festival and Southend Shakedown

*  Extending 1.33 miles (1.6km) into the Thames Estuary, Southend Pier is the longest pleasure pier in the world - TV viewers might recognise it as the venue for Jamie and Jimmy's Friday Night Feast

*  Formed in 1906, Southend United FC currently plays in the National League but was once managed by England World Cup winner Bobby Moore

*  Southend Airport opened as a civil airport in 1935 and offers flights across Europe

*  Leigh-on-Sea, where Sir David was killed, is a district of Southend with its own town council

Labour councillor for Kursaal ward in Southend, Matt Dent, said: "Everyone who knew Sir David knew how passionate he was about Southend getting city status.

"It was something he worked into every conversation. It's such a shame he is not here to see it."

The Archbishop of York, the Most Reverend Stephen Cottrell, who grew up in Southend and was a friend of Sir David's, said with Southend having been declared a city people can "forget about a statue of Vera Lynn at Dover, we are going to put a statue of David Amess at the end of Southend pier".

Chelmsford MP Vicky Ford and Southend United FC both tweeted that it was a "fitting" tribute to Sir David.

Downing Street said the award of city status to Southend was a "very rare honour".

"This was an exceptional circumstance," the prime minister's official spokesman said.

"It is a very rare honour which Sir David campaigned passionately for.

"He was a tireless champion of Southend, celebrating its achievements, the work of its residents and its thriving local businesses and diversity."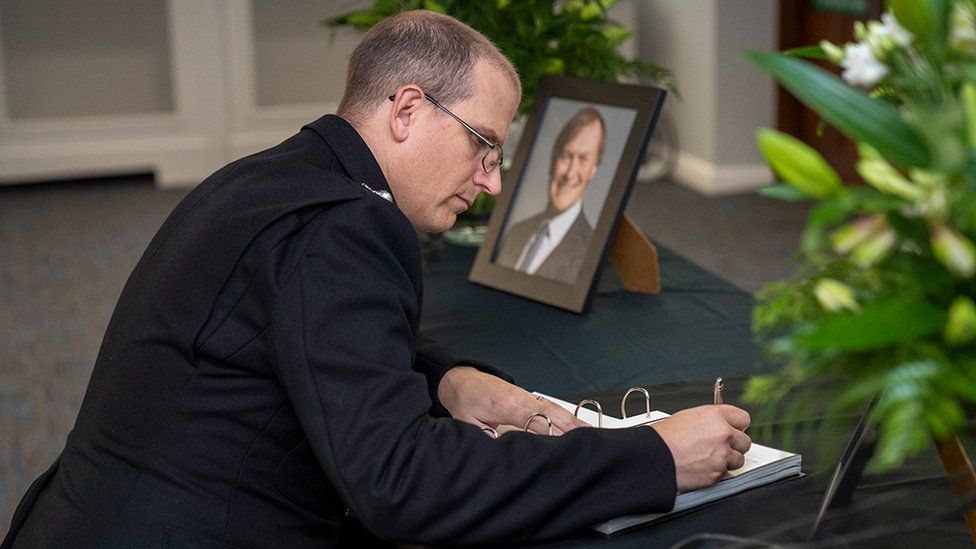 Speaking after signing a Book of Condolence at Southend's Civic Centre, Essex Police Ch Supt Simon Anslow said: "Having long been a champion for Southend, it is of course truly tragic that his main goal in Parliament has been achieved in the days following his sad death, with confirmation today that Southend will be afforded city status by Her Majesty The Queen.

"Today has been a mark of respect for the man - indeed it has been a mark of respect for what will be Essex's new city."

In a 2019 speech to the Commons calling on Southend to be given city status, Sir David celebrated the town for everything from its hospital and airport to its investment in digital infrastructure.

He also praised Leigh-on-Sea for being voted the "happiest place in the United Kingdom" and said people in Southend "walk on water" while on its famous pier.