Northern Ireland's former deputy first minister has urged the Irish government to prepare for a united Ireland.
Sinn Féin's Michelle O'Neill, told Sky that nationalists "are closer than we ever have been [to a united Ireland] and I think now is the time to plan".

She said the UK's exit from the EU will lead to a referendum on the island of Ireland.

Northern Ireland is without a first or deputy first minister after the resignation of Paul Givan last month.

The former Democratic Unionist Party (DUP) first minister Paul Givan resigned over his party's opposition to the Northern Ireland Protocol.

That move meant Ms O'Neill was removed from office as the roles are joint.

Many unionists, including DUP leader Sir Jeffrey Donaldson and his party, oppose protocol, saying it has a placed a border in the Irish Sea between Northern Ireland and Great Britain.

Ms O'Neill said that if Brexit "has taught us anything", it is that the UK government does not prioritise people in Northern Ireland, "whether you be unionist, nationalist, or other".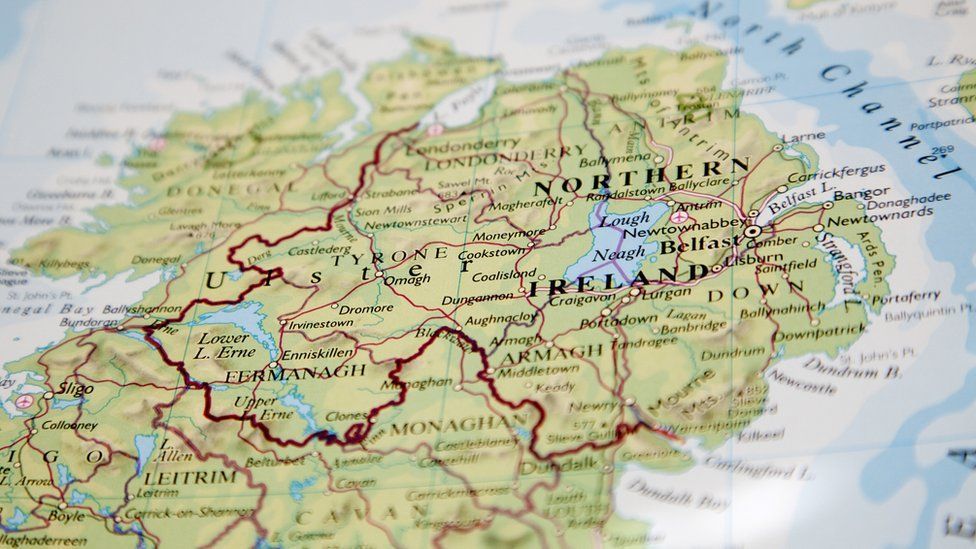 A spokesperson for the UK government said it was "absolutely committed to delivering for the people of Northern Ireland".

"We continue to deliver upon our New Decade New Approach commitments, building a better, more prosperous shared future for everyone," they continued.

"Our priority remains maintaining peace and stability in Northern Ireland and protecting the Belfast (Good Friday) Agreement."


'The people will decide'
An assembly election is being held on 5 May in Northern Ireland.

The DUP is currently the largest party at Stormont but Sinn Féin could become the largest party after the election.

When asked if Northern Ireland is ready for a Sinn Féin first minister, Ms O'Neill said: "It will be the people who will decide who they elect. They will decide who will be the largest party," she said.

"That's why we're saying to the Irish government, now is the time for them to make the preparation.

"Let's not fall into the traps that have been fallen into, in terms of Brexit. Make the preparation, let's start to have a healthy conversation about the things that matter every day to people.

"What does the health service look like in a united Ireland? What does education look like in a united Ireland?

"I think this is a hopeful conversation because our society here has lived apart from far too long."