Ellie Wood is like any other four-year-old playing happily in the garden. But the garden belongs to her grandparents, Chris and Martin, who have been bringing her up since her mum died after giving birth to her, in 2017.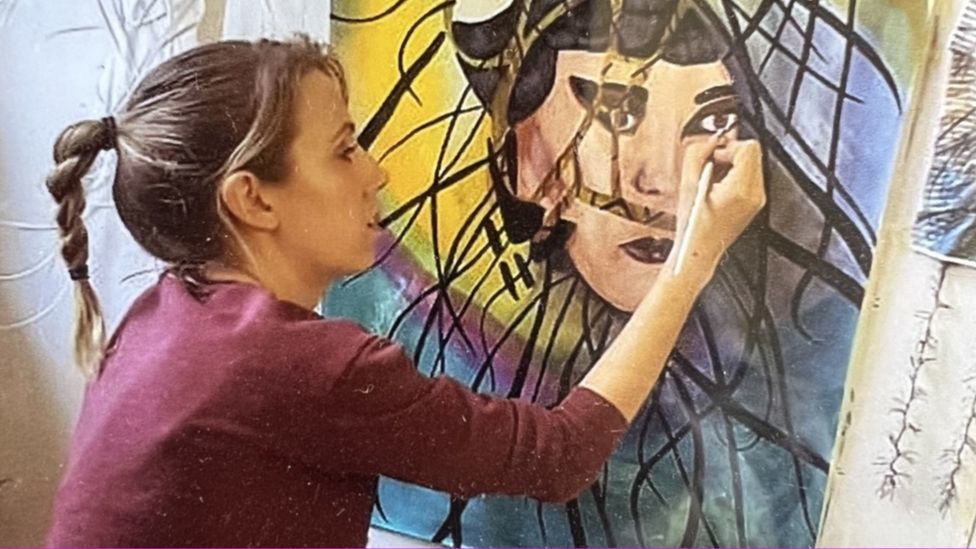 Becky was a fine art student at Wrexham University
Becky died at at the Midwife Led Unit (MLU) based at the Royal Shrewsbury Hospital. She was just 26 years old.

The trust has been subject to an independent review, which found 201 babies might have survived if they'd received better maternity care. The inquiry also concluded that nine of the 12 mothers who died at the trust might have survived with better treatment.

Now, the families of two mothers who died at the trust have shared their stories with me for the first time.

'Things started to go wrong'

Becky had used a birthing pool for her labour and was delighted at the arrival of her daughter. But it was only when she climbed out that it became clear how much blood she was losing.

Becky's mother, Chris, says she is still having counselling for the images lodged in her head of what happened next. "I looked at the bed and there was a great big pool of blood. Her arms were waving around, her eyes were rolling. She was cold and clammy, I could tell she was in shock."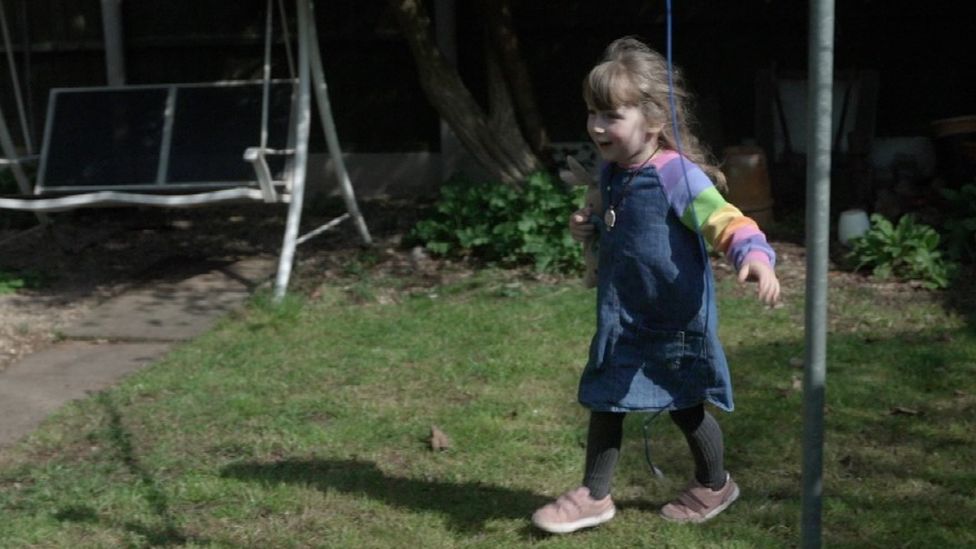 Ellie Wood's mum Becky died shortly after her birth

With no obstetricians on site, Becky had to be transferred by ambulance to the Princess Royal Hospital, in Telford - 25 minutes away - where intensive care unit staff fought in vain to save her.

Her family believe Becky wasn't told there would be no doctors on hand at the midlife-led unit. They describe the trust as "wholly lacking" when things went wrong, and feel the feedback they've had has since her death has been inadequate. "We were really concerned that no-one seemed to be listening," says Martin.

'She was robbed of so much'

An external independent review into the deaths and injuries of mothers and babies in the trust's care revealed its findings on Wednesday. Senior midwife Donna Ockenden, who led the review, told me the details of the mothers' deaths had profoundly affected her.

"Some of the meetings that I've had with the families where they have suffered from a maternal death have been amongst the saddest days of my career. There were days when I simply went back to my hotel room and cried."

For Chris and Martin, the inquiry offers hope of reform to maternity services. "She's pulled it apart. She's done a wonderful job," says Chris.

Becky was a fine arts student at Wrexham Glyndwr University, which posthumously awarded her a degree. But her death has left a hole. And although the grief is easing, the couple say there are moments when they still crash. Looking after granddaughter Ellie has helped, Martin says. "We've had to grab her and hold onto her and go forward."

"She was lovely," says Kate Regan about her sister, Susannah. "Stubborn as hell." Born six years apart, the sisters shared a bedroom for 19 years. They were always incredibly close and when Susannah fell pregnant it was another bond, says Kate, who already had three children of her own. "I was so excited about being able to help her."

Susannah kept herself fit. A runner and a cyclist, she had a relatively trouble free pregnancy, says Kate. But when it went wrong, it went wrong fast. "It was like being hit by a hurricane because it all happened in one day."

Susannah had gone to the Royal Shrewsbury Hospital in pain at 32 weeks pregnant. She went into the hospital at 8pm and died just after midnight, before Kate was able reach her. The cause was massive pulmonary embolisms and heart failure, while her baby daughter Amily also died.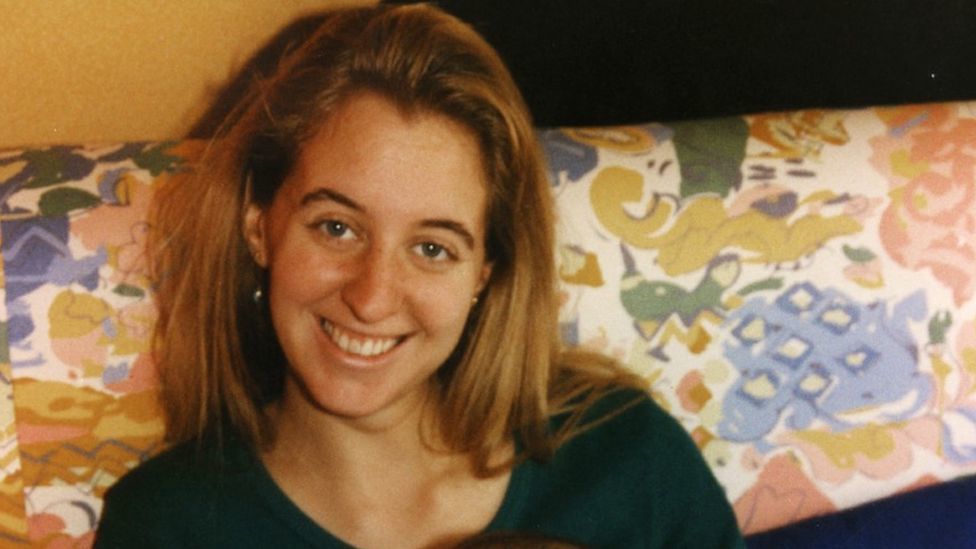 Susannah's family say they welcome the inquiry into deaths at the trust

"We went into the room and Susannah was lying there dead, with her baby just cuddled up to her side," Kate says. "We don't know really know to this day exactly what happened."

Kate believes the fact that Susannah had suffered a deep vein thrombosis shortly before she fell pregnant should have been a red flag for medical staff, and that she should have been prescribed the anti-clotting drug throughout her pregnancy.

"She should have had a consultant. She should have had a haematologist and, to the best of my knowledge, she had none of that."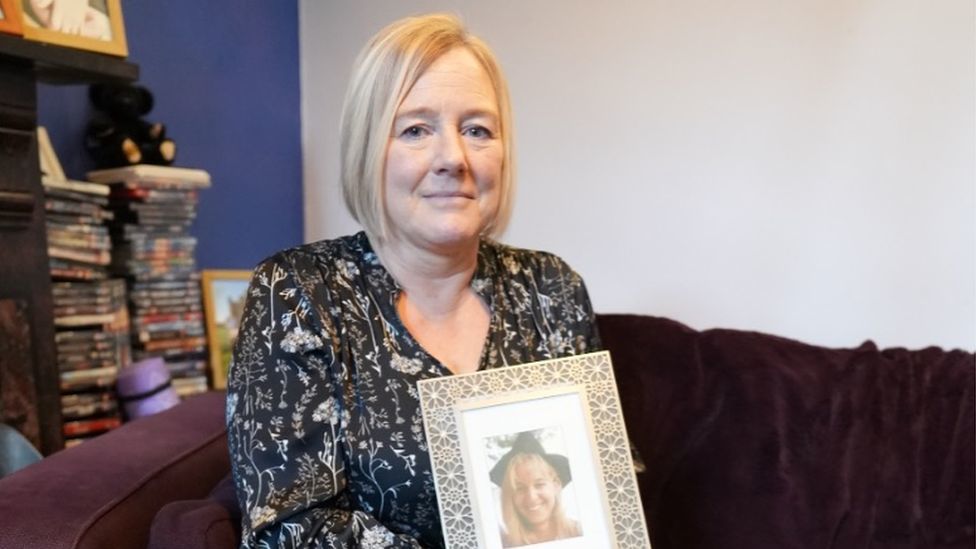 Kate says her sister's pregnancy had been handled badly

With hindsight, Kate says she can't believe how badly Susannah's pregnancy and underlying condition was handled. She believes by the time she took herself to hospital it was already too late as the clots were already on her lungs. "She was robbed of so much."

The family was told of an internal investigation soon after Susannah died in 2002, but the findings were never made public. When they heard her case was to be part of Donna Ockenden's inquiry, they felt relieved that someone was listening at last. "Now hopefully something will come out of Susannah's death."

A maternal death can rip the heart from a family. Several of the families I've met in Shropshire have found it too difficult to discuss their loss - the pain too raw even many years later.

In a statement released following the publication of the independent review, the Shrewsbury and Telford trust said: "We offer our wholehearted apologies for the pain and distress caused by our failings as a trust.

"We owe it to those families we failed and those we care for today and in the future to continue to make improvements so we are delivering the best possible care for the communities that we serve."