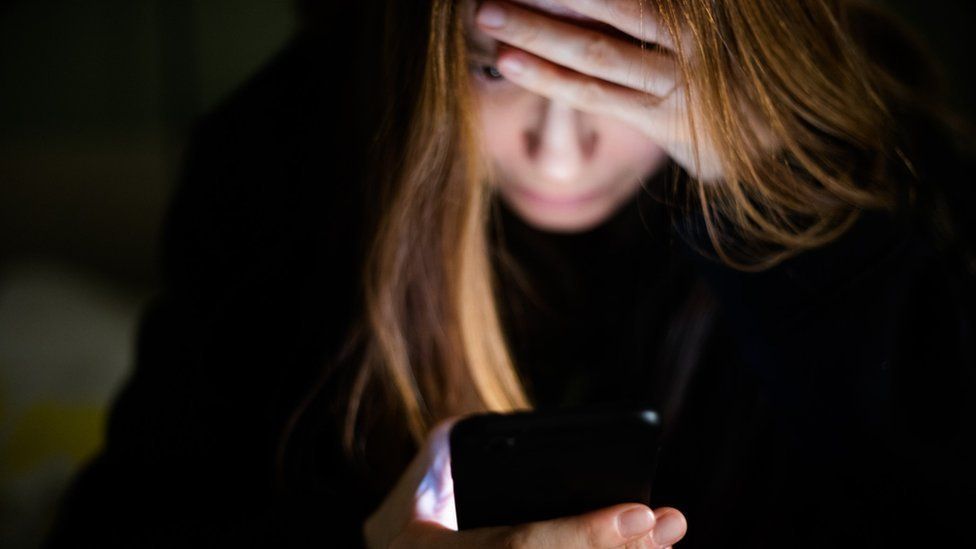 'Sex for rent' ads to be banned in Online Safety Bill
Social media firms who allow "sex for rent" adverts will face prosecution under planned new laws.
Offering housing in exchange for sexual favours is already against the law.

But there has only been one prosecution under current legislation, despite claims the practice is on the rise.

The government says it will bring in new laws to curb "sex for rent" ads as part of its Online Safety Bill, which aims to crack down social media abuse and harmful content.

Minister for Safeguarding Rachel Maclean said the bill will "capture user-to-user sites, where the majority of 'sex for rent' advertising takes place".

A list of offences to be made a priority in the legislation, published earlier this month, includes "controlling, causing or inciting prostitution for gain".

Sex for rent will be further tackled in the bill by placing "a duty on certain companies to take action in respect to 'content that is harmful to adults'", Maclean says, in a written answer to a question from Labour MP Barry Sheerman.

A BBC investigation in 2017 found that young, vulnerable people were being targeted by classified ads offering sex for rent on websites like Craigslist.

One student who had fled an abusive home and had nowhere to live, said she felt she had no other option but to agree to the arrangement.

In response to that investigation, then-Justice Secretary David Lidington said "sex for rent" deals were already a criminal offence under the Sexual Offences Act 2003. Crown Prosecution Service guidance was updated to reflect this in January 2019.

But Lib Dem MP Wera Hobhouse told Politics Home in 2020 that sex for rent was still on the increase despite the attempts to make the legislation work.

"The new guidelines have meant very little when it comes to being able to prosecute the landlords who take advantage of tenants in this way," she said at the time,

Just one person has been convicted for sex for rent offences under this legislation.

In January this year, Labour peer Baroness Kennedy, director of campaign group Generation Rent, highlighted the prevalence of sex for rent ads in a House of Lords.

She said: "Predators online attempt to coerce men and women to exchange sex for a home by exploiting their financial vulnerabilities.

"Despite the adverts being clear in their intention, they go unchecked. They're placed without consequence.

"They're largely ignored by law enforcement and the online platform providers."

According to research by polling company YouGov, carried out on behalf of housing charity Shelter. nearly 1 in 50 women have been propositioned for 'sex for rent' in the last five years.