The number of second homes in a popular tourist area has fallen, thanks in part to a new tax designed to discourage holiday properties, a council has said.
Gwynedd had 4,720 second homes, down from 5,098 last year.

The council brought in a 100% council tax premium on second homes amid claims people were being priced out of their local communities.

It said the policy was "acting as a disincentive to owning or buying a second home in the area".

It also attributes the 7.4% fall to second home owners applying to have their properties reclassified as "a self-catering holiday unit".

Gwynedd currently charges a 100% premium on 3,746 homes, as does Swansea on 1,284, and Pembrokeshire on 3,794.

Anglesey, Denbighshire, and Flintshire currently charge 50%, and in Conwy it's a 25% premium.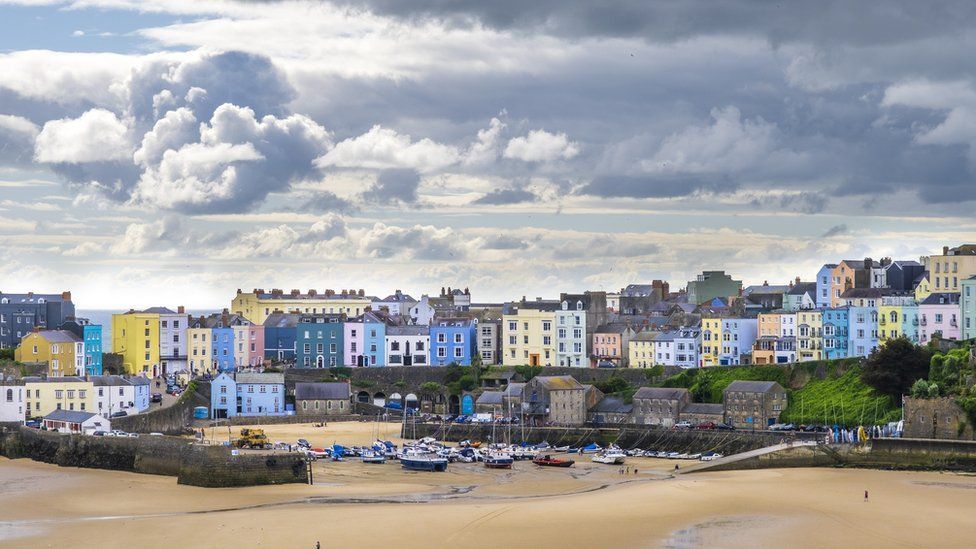 Places such as Tenby and other towns in Pembrokeshire, as well as Gwynedd and Swansea have a 100% council tax premium on second homes

Labour First Minister Mark Drakeford,and Plaid Cymru leader Adam Price announced a new policy as part of their parties' cooperation agreement, giving local authorities the power to limit the number of second homes and holiday lets.

"As a council, we are working closely with the Welsh government to develop new measures to control the number of holiday homes in the area," a Gwynedd spokesperson said.

Mixed picture

The council said it wanted to "prevent second home owners from changing the status of their property to avoid paying the council tax premium and to increase the number of houses available to local people at an affordable price".

Welsh government figures also indicate a mixed picture for other councils in Wales charging a 100% council tax premium on second homes.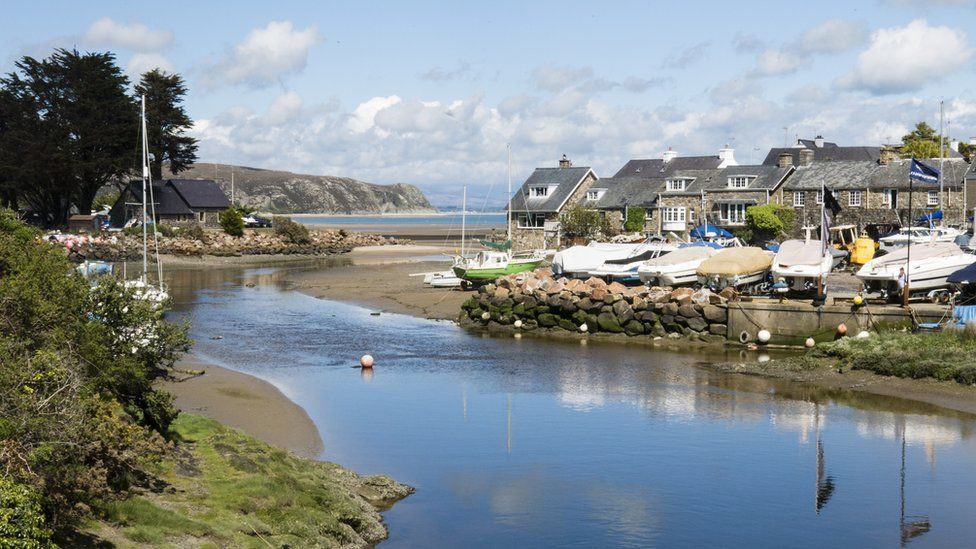 The population of Abersoch in Gwynedd jumps from 600 to 30,000 in summer

Pembrokeshire saw its number of second homes go up, from 4,068 in 2021/22 to 4,216 this year.

In Swansea, there was a decline in second homes over that period, from 2,104 down to 1,585.

The Welsh language campaign group, Cymdeithas yr Iaith Gymraeg, said second homes "were only part of the housing problem."

It wants legislation to ensure local people have "the right to a home and are prioritised."

Jeff Smith, who is chair of the group's sustainable communities group, said "there is public support for such measures".