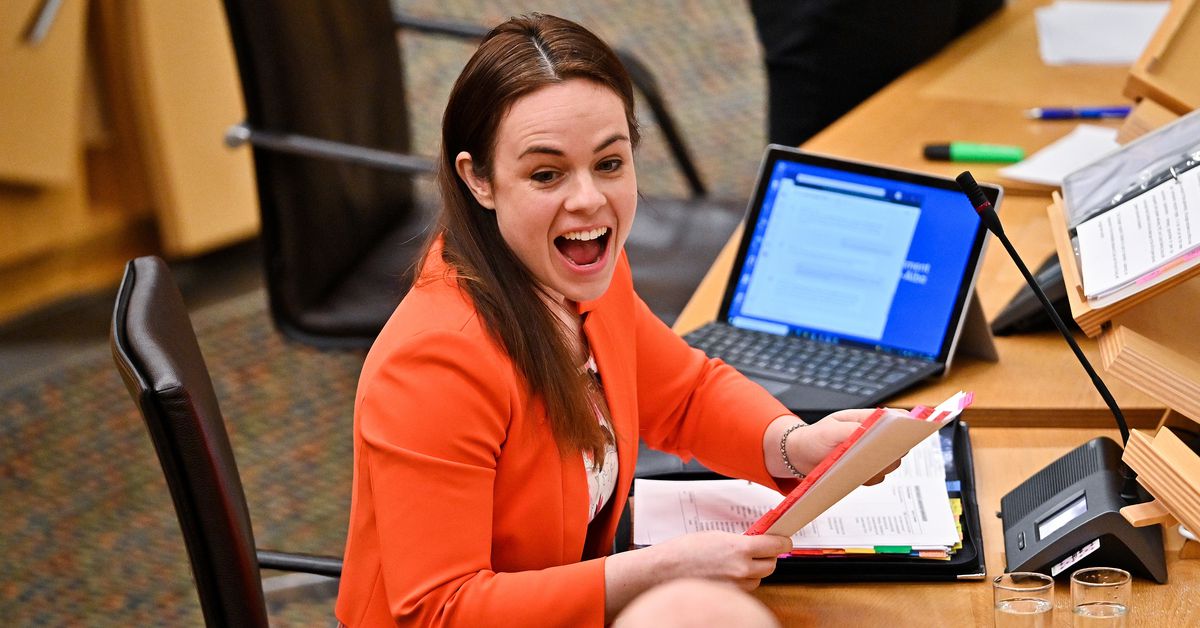 Scottish first minister hopeful Forbes: I would've voted against gay marriage
Scottish finance minister Kate Forbes, who is in the running to replace Nicola Sturgeon as the country's next leader, said on Monday that she would have voted against gay marriage as "a matter of conscience" in an interview to the Scotsman.
Forbes, who was elected to the Scottish parliament in 2016, said she would not have backed the legislation if she had been a member of parliament at the time, the Scottish newspaper quoted the 32-year old Christian as saying. Same-sex marriage was legalised in Scotland in 2014.

Her comments come hours after she announced her intention to run in the leadership contest to become Scottish National Party (SNP) leader and Scotland's first minister after Sturgeon's surprise resignation last week.