A baffled homeowner found "keep clear" markings painted on the road outside his home - a converted village school which closed down 18 years ago.
Greg Smith, 56, bought the building in Grewelthorpe, North Yorkshire, eight years ago.

Despite his protestations, he said council contractors re-painted the zig-zag markings and suggested he black them out once they had left.

North Yorkshire County Council apologised for the "genuine mistake".

Mr Smith said the work, completed last week after roads in the village were resurfaced, had left him in the "ridiculous" position of risking a fine for parking outside his home.

He parks his car on a small driveway next to his house, with his wife previously parking her car outside the property.

"It was a bit stupid as [the contractor] realised it wasn't a school anymore," Mr Smith said.

"He said: 'It's nothing to do with me mate, I'm just being paid to do the job. If I was you, I'd come out with a tin of black paint once I've gone and paint it over'."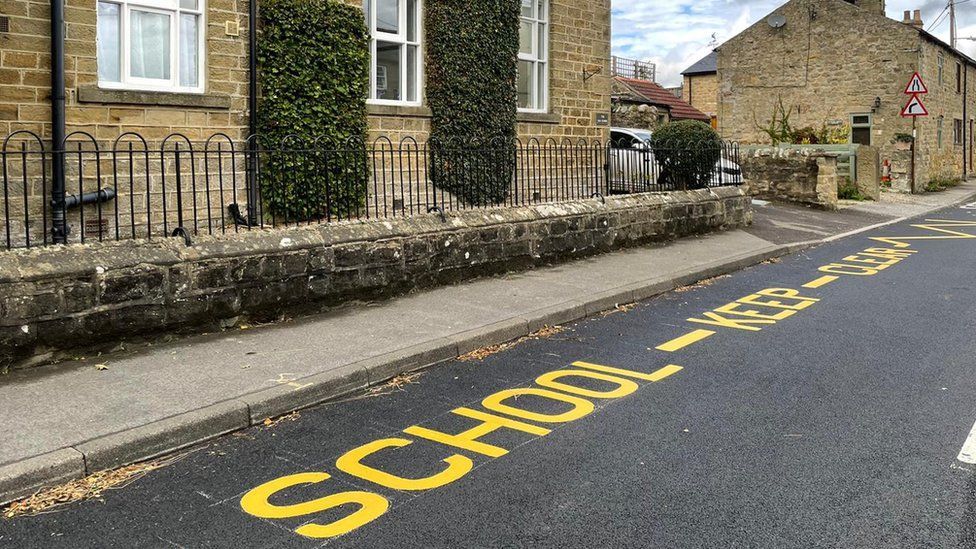 Lines outside the village's current primary school, which opened just down the road after the original's 2003 closure, were also repainted.

"There's a bit of standing joke in the village about it," he said. "People find it quite funny that they'd paint the lines 18 years after it stopped being a school."

Mr Smith said he had tried to contact the council's highways team on several occasions but was still waiting for a response.

"You can either view it as funny or totally ridiculous," he said.

"Either way, it's a waste of ratepayers' money to do it and to have to paint it out."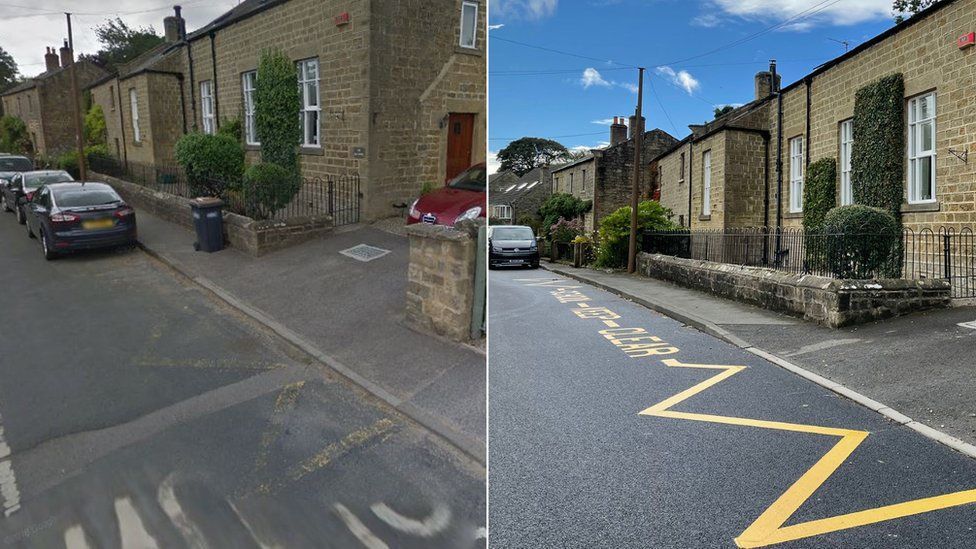 Melisa Burnham, from North Yorkshire County Council's highways team, apologised for the error.

She added: "This is a genuine mistake and the lines and markings will be removed as soon as possible.

"There will be no prosecutions for people parking on the markings in the meantime."