The Mayor said he was being "effectively forced" to make the increases by the Government
London mayor Sadiq Khan has said he "absolutely regrets" his planned hikes in transport fares and council tax - which are both set to be the highest in at least a decade.

Mr Khan added however that failing to raise the charges would mean cuts to public services - and that the government was "effectively forcing" him to make the increases.

The Mayor announced in January that from March 5, Tube and bus fares will be going up by 5.9 per cent - the same as regulated rail fare rises across England, which will also take effect on that date. It will be the highest rise in more than a decade.

Mr Khan is also expected to increase City Hall's share of council tax bills by 9.7 per cent, the biggest rise for 20 years.
Asked about the planned increases on Thursday, Mr Khan said: "I absolutely regret having to raise fares, because the Government's forcing us to do so. I absolutely regret having to increase council tax because the Government's effectively forcing us to do so.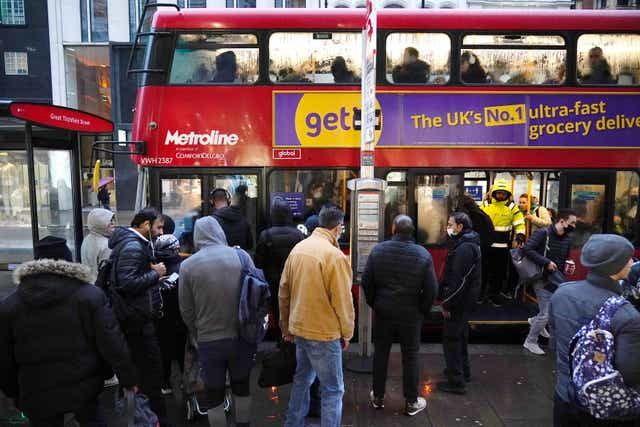 Sadiq Khan said he would be forced to cut bus routes without the planned fare increase
"If we didn't raise fares by the amount mandated by the government, we'd be losing money, which means buses being cut and public services being cut.
"If we didn't increase council tax by the amount the Government's making us do, it would mean fewer police officers, it would mean our fire services not being able to make the changes that Grenfell requires them to do so - but also it would mean that we'd be punished in future years as well.
"One of the conditions of the deal with the Government was [that] we raise council tax to pay for Transport for London (TfL).
"So my political opponents may criticise us having to increase fares and council tax.
"What they've got to accept though, is it's the Government that's forcing us to do this."
A spokesperson at the Department for Transport said: "TfL fare increases remain, as always, a decision for the Mayor, and it is incorrect to say otherwise."
The Government has previously said that TfL support packages "must be fair to all taxpayers" across the country.
Neil Garratt, Conservative London Assembly member for Croydon and Sutton, said: "[The Mayor] likes to talk about what the Government is or isn't doing, or should or shouldn't be doing and I think what we've seen is that the Mayor himself really ought to focus on what he is doing, or could be doing."
Mr Khan had been speaking earlier on Thursday at a Q&A event with money saving expert Martin Lewis about the cost of living crisis.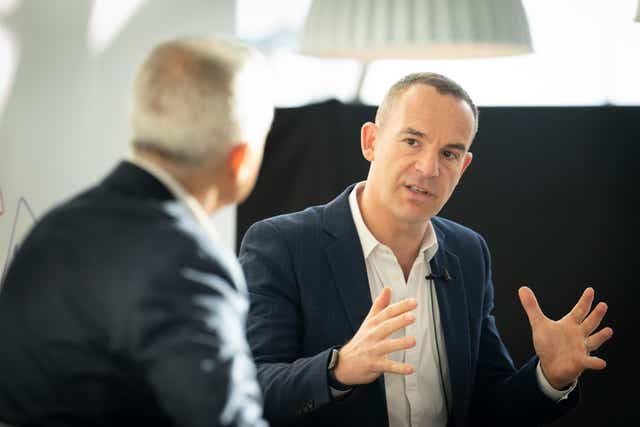 Sadiq Khan speaking at a Q&A event with money saving expert Martin Lewis about the cost of living crisis
Mr Lewis declined to give his opinion on whether the Mr Khan's planned council tax and TfL fare increases were reasonable, but he did offer advice on how Londoners can save on the first of those costs.

"There are more routes to saving money on council tax than people are aware of," he said, adding that 400,000 people in the UK are on too high a band.

He suggested people first check whether their council tax band is higher than their neighbours', if their neighbours live in similar or equivalent properties to them.

Having done that, people should try using online calculators to re-work the valuation of their home back to 1991 prices.

"If both of those checks go through, you may want to appeal what council tax band you're in," he said.

"There are also many people who are not getting the discounts that are available. So, single-person discount, or if you're only living with under-18s.

"There's a severe mental impairment council tax discount that applies to many people with Alzheimers and dementia, which effectively means they're discounted for council tax, for people living in there - so if you're living with one other, you can get a 25 per cent reduction."