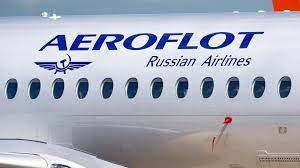 Russia's Aeroflot flight violates Canada's airspace closure. Canada: "We will not hesitate to take steps to prevent future violations"
If a country consistently violates the international aviation laws, it may result ban from ICAO which is the International Civil Aviation Organization.
Membership in ICAO organization means commitment to international standards of air traffic control, airport service, aircraft and crew maintenance, procedures, and more.

An international airline is committed to the standardization of icao.

Therefore, if any non-Russian airline decides to operate civil aviation to non-compliant airports (Russian airports, assuming the extreme scenario materializes), it may lose its safety classification and be considered non-compliant with international safety standards.

A Russian plane that lands without commitment to the icao organization will be confiscated, and its pilots will be arrested.