A 43-year-old woman who was killed in a dog attack in South Yorkshire was bitten by an American Bully XL, police said.
The woman was injured by the animal at a property on Masefield Road in West Melton, Rotherham, on Friday night and was pronounced dead at the scene despite efforts by paramedics.

A man, 42, suffered hand, abdomen and face injuries and remains in hospital.

Two dogs were in the home at the time and neither were a banned breed.

They were both removed from the property and South Yorkshire Police said the dog involved in the attack had "not been euthanised at this stage".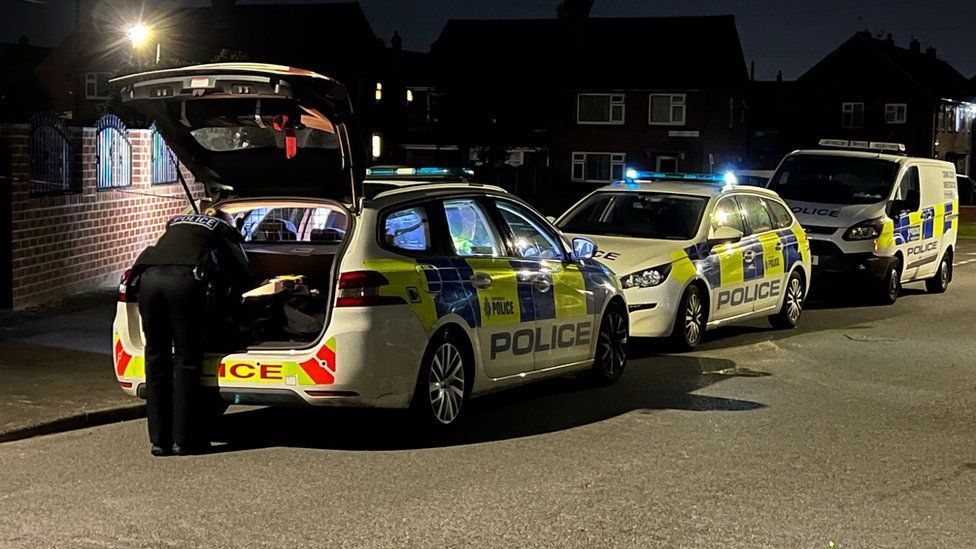 Police and an ambulance headed to the property after an emergency phone call from the injured man, South Yorkshire Police say

Emergency services were called to the home at about 22:15 BST on Friday.

Police described the man's hand injury was potentially life-altering.

There are four dog breeds banned in the UK - Pitbull Terrier, Japanese Tosa, Dogo Argentino and Fila Brasileiro.