Arogue builder who left a trail of havoc and misery when he swindled homeowners out of more than £1 million has been jailed for three years.
Richard Nicholls, 38, took thousands of pounds in upfront payments from victims for materials that were never purchased and home improvement work that never happened.

He left behind unfinished extensions and shoddy building work, with one victim paying £150,000 to fix the damage he had wrought and another forced to sell their home.

At Inner London crown court Nicholls admitted fraud and three counts of fraudulent trading. He was jailed for three years.

"Nicholls preyed on his victims under a veil of lies, false claims and deceit", said Trish Burls, Chair of the National Trading Standards Tri Regional Investigation Team.

"He deliberately misled people into agreeing to home improvement works that he was not qualified to carry out, leaving victims distressed and out of pocket by tens of thousands of pounds."

Southwark Council, which brought the prosecution, said Nicholls admitted when questioned that he has no experience in construction or training as a builder, and instead has a background as an estate agent.

He set up a series of companies and created slick promotional videos to promote his work.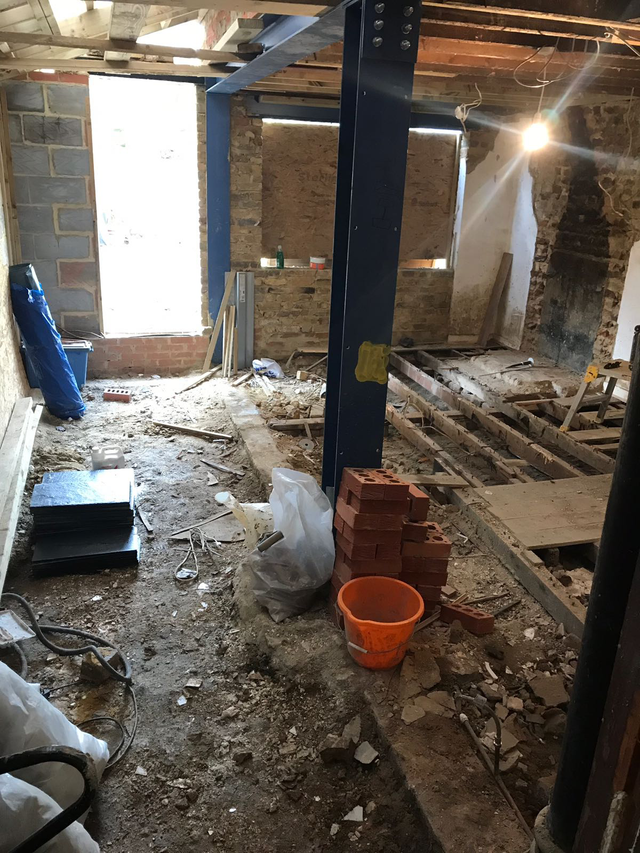 The scene of devastation at one of the victims of Richard Nicholls
Investigations revealed Nicholls had spent £52,000 on gambling while defrauding his victims, leaving them with a series of excuses for the unfinished work before disappearing.
One victim, Owen Rees, paid one of Nicholls' companies - S&R London Builders - almost £60,000 for an extension to the family home in Camberwell.

His wife was heavily pregnant and suffering from panic attacks as they received sub-standard building work which eventually dried up, and faced a £53,000 to fix the damage to their home.

"It really doesn't feel like five years ago that Richard Nicholls came into our lives and ultimately ruined them for a substantial period of time", said Mr Rees.

"His lies, deceit, and total lack of moral compass left my wife and I emotionally and financially traumatised.

"Towards the end of our dealings with Richard Nicholls, the stress caused by his greed and sheer ineptitude as a building contractor caused my wife to suffer panic attacks whilst heavily pregnant with our first son. Despite me pleading with him at the time to make right his wrongs and telling him what we were going through, he disappeared into thin air.

"We had to borrow the money stolen by Richard from our family to complete the job, which ultimately meant selling the house and leaving London to pay back the loan. Had we not had this support, we would have lost everything.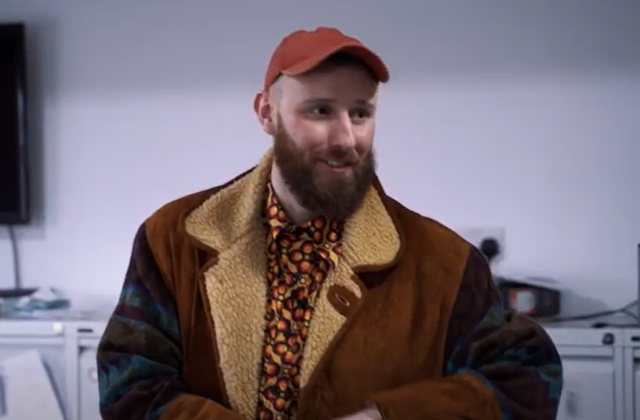 Rogue builder Richard Nicholls has been jailed for three years for a £1m construction fraud
"I would describe dealing with Richard as the darkest period in our married life and one we'll never forget. What upset me almost more than being conned was the total lack of remorse from Richard. He blamed everyone but himself and then disappeared."

Dr Anne-Marie Sim paid Nicholls £95,000 for work on her Finsbury Park property, only to find an extension had to be demolished as the foundations were dangerously shallow.

"The aftermath was incredibly stressful", she said. "The financial impact was huge - but beyond this, the impact reached into all aspects of our lives.

"The house was unliveable, with gaping holes everywhere. My elderly mother spent three years of her life in a sort of limbo while this was going on - living in a distant part of town far away from friends, with all of her possessions still in storage.

"Getting the house fixed required using her life savings and taking out a loan, which put huge financial pressure on the family for the next few years.

"The fact that Nicholls has done this to others shows that he has no regard for the immense distress his actions have on other people."

The council said Nicholls, from Shropshire, scammed £1.1 million from 11 victims between 2016 and 2018, and also left his sub-contractors chasing payment from work they had completed.

Nicholls was also banned from acting as a company director for six years.