The Met Police has lost its bid to sack a senior officer previously dismissed and later reinstated for possessing a child abuse video.
In November 2019, Supt Robyn Williams was sentenced to community service for having the clip on her phone. She was dismissed by the Met four months later.

A tribunal later ruled she should be reinstated. The Met appealed against this decision but has been overruled.

The Met would "carefully consider the judgements", a spokesperson said.

Former Supt Williams, who was commended for her work after the Grenfell Tower fire disaster, was sentenced to 200 hours of community service for possession of an indecent image.

Ms Williams told the court she did not know the video, which her sister had sent her via WhatsApp, was on her phone.

She was dismissed from the Met Police after a special disciplinary hearing in March 2020 found her conviction amounted to gross misconduct.

The Met found that Ms Williams' actions were likely to undermine public confidence.

In June 2021, The 59-year-old successfully appealed against the decision to dismiss her at a Police Appeals Tribunal (PAT).

The independent panel concluded "a flawed structure" had led the force to sack Ms Williams.

It determined that her dismissal should be replaced with a final written warning, clearing her to return to work.

Ms Williams has served on the force since then, but with restricted duties.

The Met Police then challenged this decision at the High Court in London, arguing Ms Williams' dismissal was the "only possible outcome".

In its judgement on Tuesday, the court rejected the Met's bid to overturn the PAT decision.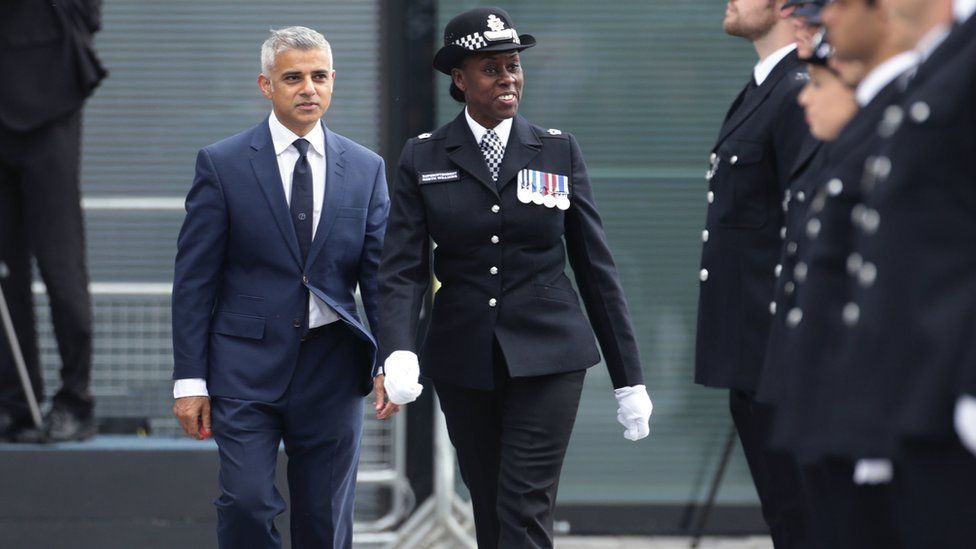 The Met appealed against an attempt to reinstate Robyn Williams, pictured here with London mayor Sadiq Khan before her conviction

Mrs Justice Heather Williams said: "The PAT was entitled to regard this as an exceptional case in which dismissal for the officer's gross misconduct was not a necessary and proportionate sanction.

"The PAT reached the conclusion that it did because of the unique circumstances of the conviction, the officer's stellar career, the substantial impact she had had on enhancing the reputation of the MPS as a whole and its assessment that her dismissal would reduce confidence in the police in some of the communities in which the MPS had struggled to gain trust.

"This was a permissible conclusion for it to reach."

A Met Police spokesperson said: "We are aware of the outcome of judicial review proceedings brought by the Metropolitan Police Service in relation to two Police Appeal Tribunal cases.

"We will now take time to carefully consider the judgements and any next steps."