The UK prime minister's controversial drive to scrap hundreds of EU laws may not be enough to keep Tory Brexiteers onside.
Boris Johnson was supposed to have killed off the Tories' 30-year EU curse. But just three months into his own tenure as U.K. prime minister, Rishi Sunak fears yet another Tory schism on Europe is about to emerge.

Johnson romped to a landslide election victory in 2019 on a decisive vow to "get Brexit done" — seemingly putting to bed decades of civil war within his party over Britain's membership of the European Union, which had felled successive leaders.

Yet with Johnson (mostly) now out of the picture and Sunak's party still struggling badly in the polls, the new PM's tenuous grip over his unruly colleagues means the Tories' Euroskeptic wing is growing in confidence, in what will be a year of crucial post-Brexit decisions.

Sunak knows he will need to maintain the support of those same Euroskeptic Tory MPs — as well as other unruly backbench tribes — as he tries to resolve the long-running Northern Ireland protocol dispute with Brussels. It will not be an easy task.

"The protocol is the biggest single, visible object that could threaten the PM's position," said Paul Goodman, a former Tory MP and now editor of the influential Conservative Home website.

The U.K. and EU both agree the protocol is not working in its current form, and after a lengthy dispute appear to be closing in on a deal to address many of the outstanding issues.

Despite having left the EU along with the rest of the U.K, Northern Ireland still follows Brussels' customs union and single market rules in order to avoid a politically-sensitive hard border with the Republic of Ireland. Northern Ireland's unionist politicians loathe the setup, arguing it drives a wedge between the region and the rest of the U.K. Conservative critics in Westminster, meanwhile, believe the current agreement hands too much oversight power to the European Union's top court.

As a Leave supporter, Sunak has some credibility among Euroskeptic colleagues to find a solution — but a compromise too far could turn key Brexiteers in his party mutinous.

Currying favor

In theory, Sunak should face an easier ride than his predecessors. The European Research Group (ERG) of backbench Conservative Brexiteers is no longer the same group of highly organized and disciplined MPs it was back when it caused daily headaches for Theresa May during the last parliament.

But there are rumblings across Westminster that the protocol issue could give the group a new raison d'etre. Pressure from rebellious Tory MPs has already forced Sunak into a series of embarrassing U-turns in other policy areas, and Downing Street is well aware Tory Brexiteers could cause significant headaches should aspects of any new agreement with the EU require a House of Commons vote.

Sunak is already making conspicuous overtures to the ERG with other policy decisions. He's talking tough on illegal migrant crossings of the English Channel, and is pressing ahead with a controversial Johnson-era plan to reform or axe an array of EU-derived laws still in force in the U.K.

The Retained EU Law Bill's "sunset clause" will automatically scrub laws from the U.K. statute book that have not been changed or repealed by the end of the year. The policy has been criticized by business groups for creating regulatory uncertainty for the private sector.

One government official told POLITICO the Department of Business, Energy and Industrial Strategy now believes there are some 3,200 retained EU laws still on the U.K. statute books. This is around 600 fewer than previously reported, yet still remains a mammoth exercise for the overstretched civil service.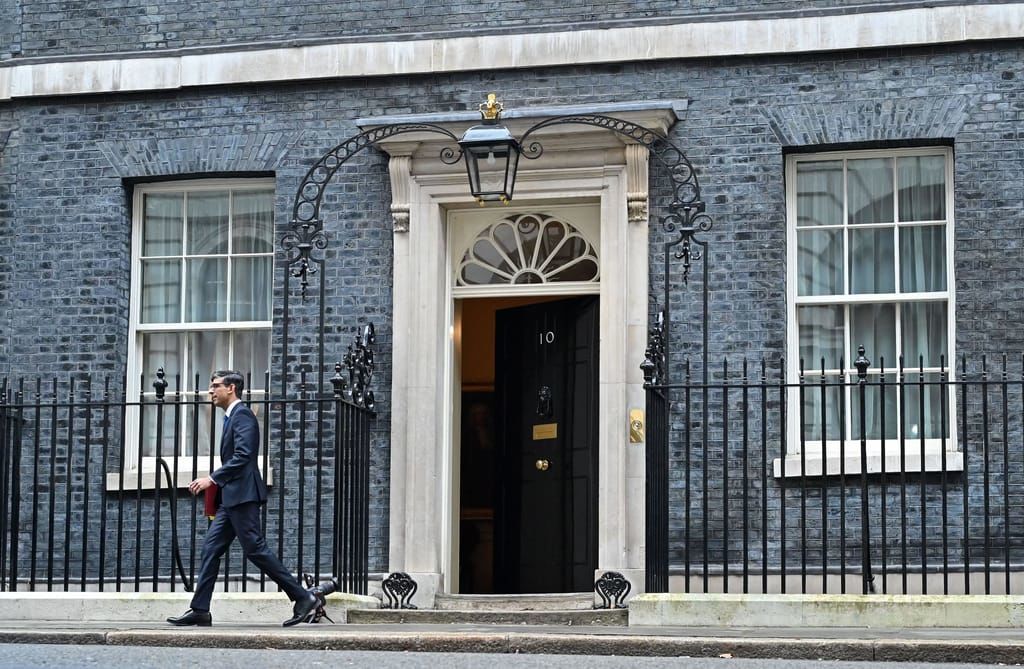 "The protocol is the biggest single, visible object that could threaten the PM's position," says one former Tory MP

Senior Tory MP David Davis, a staunch Brexiteer and former Brexit secretary, said "it certainly looks like" Sunak is trying to curry favor with the right of the party by lighting this enormous Brexit bonfire of EU law.

"It is a policy in pursuit of a headline, instead of a policy improvement," Davis said. "There's probably about 5-10 per cent of EU law that needs to be repealed and changed as a material difference."

But he added: "Industries have got used to it over the years. When I was a businessman, I didn't care about old regulations — it was new regulations that created burdens."

Yet the exercise serves a clear political purpose — reassuring Brexiteers that Sunak, who backed Britain's departure from the EU as a junior MP in 2016, is still one of them.

One senior Tory in the ERG group confirmed there is "considerable goodwill for the prime minister within the ERG because of the bill."

The MP added: "A lot of EU law just needs to be got rid of. It's a strange and intolerable situation where we have regulations written by a foreign administration."

Sunak hopes shredding EU regulations at a frenetic pace will therefore give him the breathing room among his own MPs to find a compromise with Brussels over Northern Ireland. This may be wishful thinking.

"We hope the prime minister will retain the goodwill he now has during the Northern Ireland protocol negotiations," the ERG MP said. "However, our support is not unconditional."

Protocol red lines

Foreign Secretary James Cleverly, lead U.K. negotiator for the Northern Ireland protocol talks, is racing to find a compromise with Brussels over the border dispute, with April 10 seen as an unofficial deadline for a deal.

That date will mark the 25th anniversary of the Belfast/Good Friday Agreement and comes just before potential elections for the currently-frozen Northern Ireland regional assembly. A spring visit by U.S. President Joe Biden around the same time is said to hang on a resolution to the row.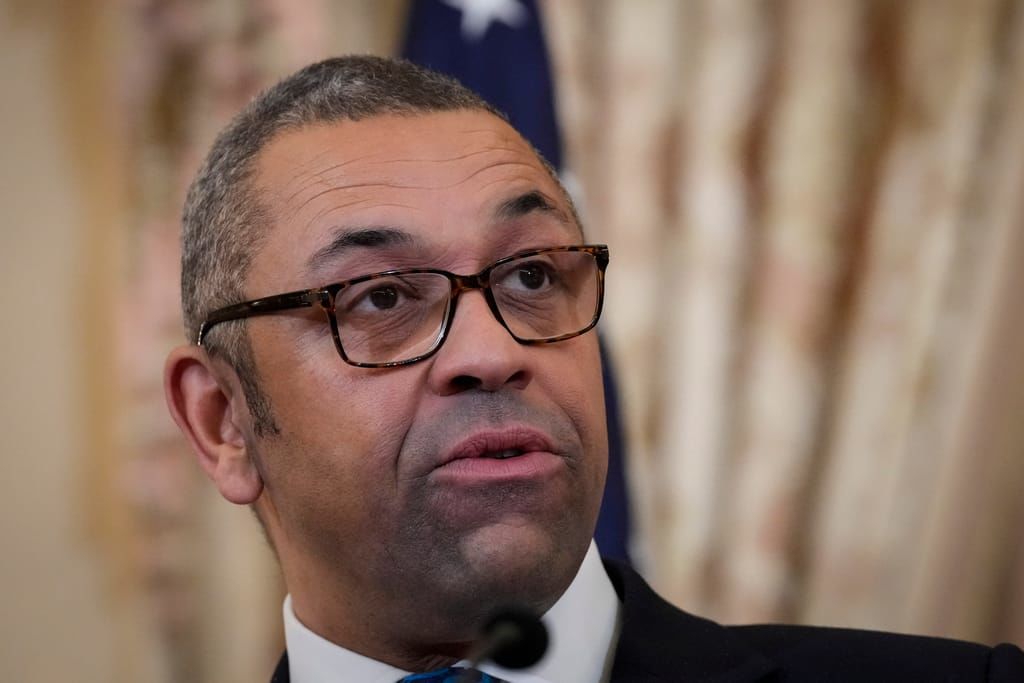 James Cleverly, the UK's lead negotiator for the Northern Ireland protocol talks

The U.K. wants to significantly change the way the protocol works to end the vast majority of checks on goods moving to Northern Ireland from Great Britain. And it's long pushed for the removal of the Court of Justice of the European Union (CJEU) from its role as arbiter of disputes under the deal.

The EU is in turn proposing to work within the protocol to slash red tape and border checks on food and medicines coming from Great Britain to Northern Ireland — but it has made clear it will not countenance stripping European judges of their role in enforcing the arrangement.

That reality has led many in Westminster to conclude that Sunak will inevitably be forced into a deal that reduces border checks, but maintains some role for the ECJ.

Unfortunately for the U.K. prime minister, Northern Ireland's Democratic Unionist Party (DUP) has also made its own position clear — it will not rejoin the region's power-sharing assembly if European judges have any jurisdiction whatsoever over Northern Ireland.

"The DUP and ERG position on this is indistinguishable," the same ERG MP quote above said.

Any deal, they added, "must not undermine the Good Friday/Belfast Agreement and it not must not make Northern Ireland a subject to a foreign administration and a foreign court."

Another ERG MP went further, warning "a lot of Tory MPs will not stomach any deal which allows Brussels to continue set the laws and regulations for Northern Ireland."

"No countries in the world would accept this situation that we have," the MP said.

POLITICO's London Playbook revealed this week that informal surveys are now being conducted to ask Tory backbenchers what they would want to see in a Northern Ireland protocol deal with Brussels.

Robin Millar, Tory MP and parliamentary private secretary to the Scottish and Welsh secretaries, issued a multiple choice survey to a group of 64 MPs over WhatsApp — in a sign that No. 10 is acutely aware of the potential for backbench rebellions over the issue.

Back seat drivers?

Sunak must also know that his two immediate predecessors are keeping a close eye on the negotiations. Supporters of Johnson and Liz Truss have split into separate pressure groups on the Tory backbenches, and both are already causing Sunak headaches.

One former member of Truss' short-lived Cabinet said there was a "very significant chance" of widespread backbench Tory rebellions within these two groups on any protocol deal.

"Both former prime ministers made very clear commitments that they will not accept a role for the ECJ in Northern Ireland. Boris and Liz are completely aligned on this point," the MP warned.

For some, it would be delicious slice of irony if Johnson helped reignite a Tory civil war on Brexit — just three years after supposedly nixing the issue for good.