SIX hours before the Euros final, Sir Richard Branson hopes to make history for Britain – by winning the billionaires' space race.
For nearly two decades the ­Virgin boss has been battling with super-rich rivals Jeff Bezos and Elon Musk to be the first into space on their own rocket.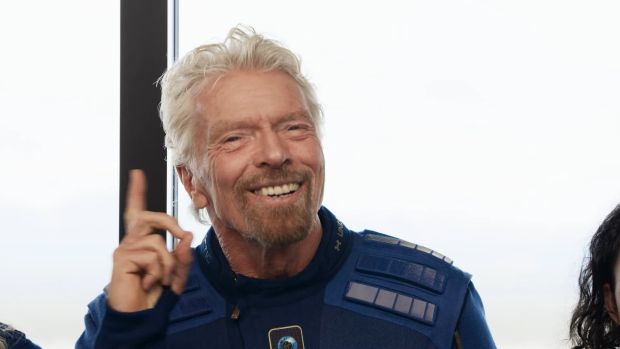 Barring weather or technical hitches, at 2pm today Branson, 70, will fly 55 miles above the Earth in Virgin Galactic space ship Unity 22 — nine days ahead of Bezos.

Bezos quit as Amazon boss this week to concentrate on the launch of his Blue Origin rocket on July 20, the 52nd anniversary of the moon landing.

When Branson heard, he announced he would fly into space this weekend.

But this week he played down claims he was an opportunist who brazenly took his chance to go first.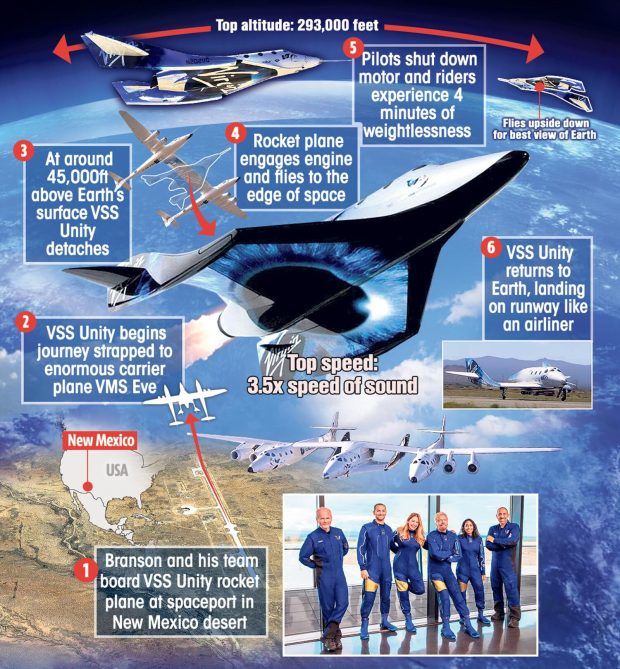 He says: "Honestly, there's isn't any competition. I've spoken to Jeff on the phone and we wished each other luck.

"We've both spent 17 to 20 years getting there. It has been as difficult for him as it has been for us."

In New Mexico, Branson and two Brits — chief astronaut Dave Mackay, 64, a former RAF pilot, and engineer Colin Bennett, 36 — will climb aboard the Unity 22 space ship that the ­Virgin tycoon hopes will one day take thousands of passengers into space.

Sir Richard last night thanked Elon Musk for being "typically supportive" ahead of the historic flight.

He had tweeted a countdown to lift-off with Musk commenting: "Will see you there to wish you the best."

Sir Richard replied: "Thanks for being so typically supportive and such a good friend, Elon.

"Great to be opening up space for all - safe travels and see you at Spaceport America."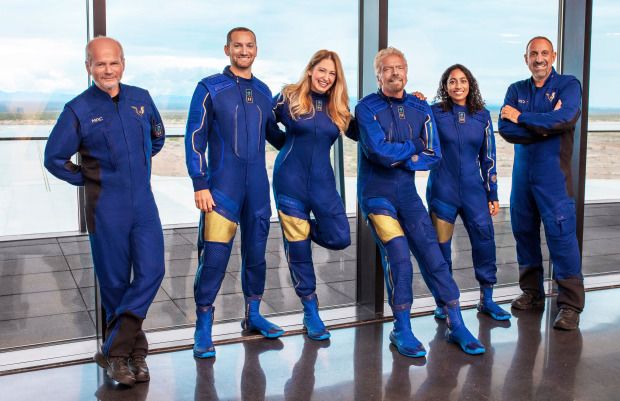 Branson with crew including,  from left, Brits Dave Mackay and Colin Bennett

Already 700 people have paid more than £180,000 each to make a sub-orbital flight with Virgin, including Leonardo DiCaprio, Tom Hanks, ­Justin Bieber and Ronan Keating.

The company suspended taking bookings in 2014 when its SpaceShipTwo crashed to earth, killing the co-pilot and seriously ­injuring the pilot.

But investigators blamed pilot error and this year the US ­Federal Aviation Administration gave the go-ahead for Virgin to start ­taking bookings for ­commercial flights next year.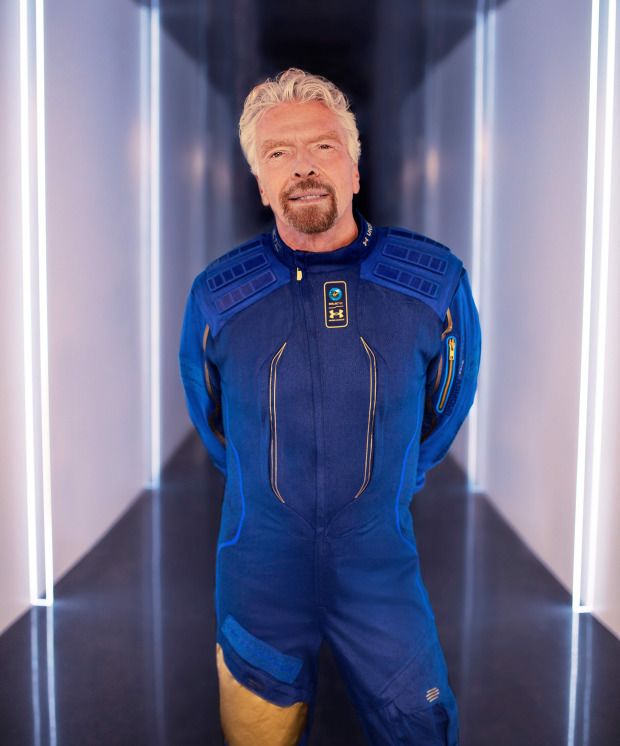 Barring weather or technical hitches, at 2pm today Branson, 70, will head to space nine days ahead of rival Jeff Bezos

While Bezos has set his sights on using the moon's resources for the benefit of people on Earth, Tesla boss Musk wants to ­colonise Mars with his SpaceX programme.

But Branson says: "We see ours as being the spaceship for Earth.

"I believe that, once people have gone to space, they come back with re­newed enthusiasm to try and tackle what is happening on this planet."

He add­ed: "I have always been a dreamer. It's time to turn that into a reality aboard the next Virgin Galactic spaceflight."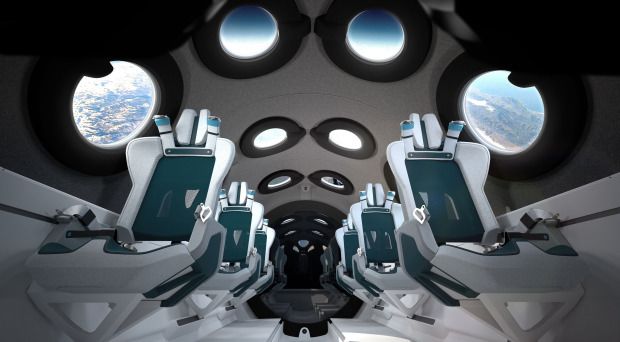 The cabin of the Virgin Galactic space ship Unity 22