Rapper Pa Salieu says he has been removed from the Commonwealth Games closing ceremony after failing a background check.
The artist was convicted in March of possessing a bottle as an offensive weapon during a brawl which saw his friend stabbed to death.

He is currently awaiting sentence.

The organiser of the Games said it would not comment on individual cases but said everyone involved went through the same accreditation process.

Salieu, winner of BBC Music's Sound of 2021, said in an Instagram post he was given the news on Monday while rehearsing for the show.

"Next week's performance should have been a celebration," said the rapper, from Coventry.

He said he had "fully cooperated" with the legal process and said: "I've consistently been trying to use my career to show people where I'm from there is another life for us.

"But what can you do if the police, justice system and Home Office don't care about you and put everything possible in your way to stop you trying to get on with your life?"

The 24-year-old artist of the Hillfields area of the city was accused of joining a group that chased and cornered a man during violence outside a Coventry bar in 2018.

During the wider violence, Fidel Glasgow - a close friend of Salieu and grandson of Specials singer Neville Staple - was fatally stabbed.

Another man, 25-year-old Michael Mistouflet, was convicted of violent disorder after a trial at Warwick Crown Court, but Salieu and two others, Meidel Dange and Adil Naseer, both 25, were cleared of that offence.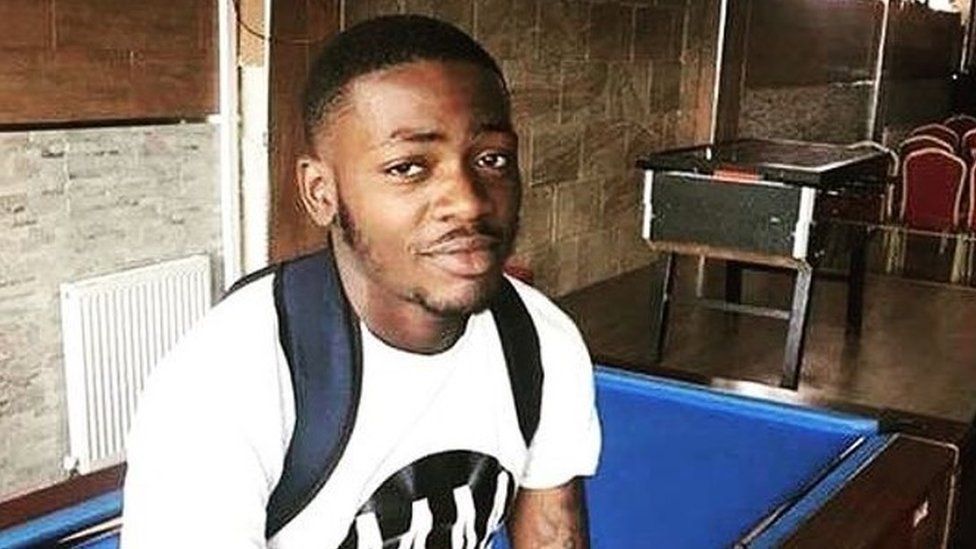 Pa Salieu's friend, Fidel Glasgow, 21, died in Coventry city centre in 2018

Birmingham 2022 would not confirm if the rapper had been dropped from the bill of Monday's closing ceremony.

In a statement, organisers said: "Everyone involved in the Games goes through the same accreditation process; including our volunteers, performers, athletes, contractors, and workforce.

"We cannot comment on individual accreditation applications. This process facilitates the delivery of the Games."