MPs are to scrutinise a rail firm's plan to axe services – including a link to the Elizabeth line – that has angered passengers.

Southeastern, which was taken under Government control last year, is imposing a series of cuts and service reductions in its new timetable from December 11 to save £10m a year.

Among the changes are the axing of the suburban "loop" from Cannon Street, which goes via Sidcup and Abbey Wood before returning to Cannon Street.

This means passengers from stations such as Bexley and Erith will lose their direct link to Abbey Wood, where they can currently board Elizabeth line trains to Canary Wharf and on to the West End and Heathrow.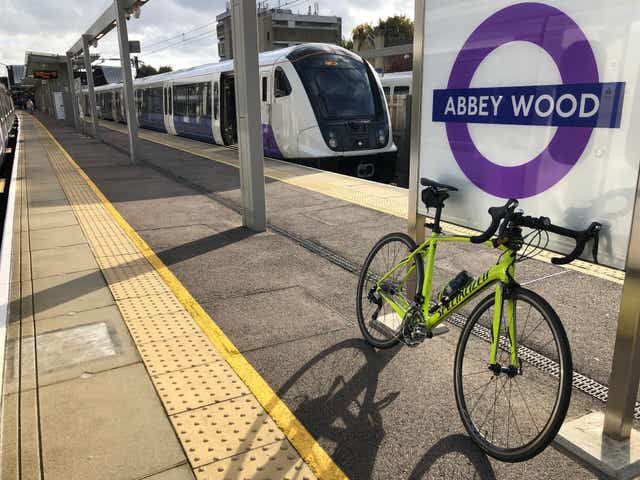 Abbey Wood: Southeastern and Thameslink passengers can switch onto the Elizabeth line
Southeastern said the success of the Elizabeth line, which carries about 300,000 passengers a day on its central section between Abbey Wood and Paddington, "has reduced demand on our own train services, and we therefore need to adapt our timetables accordingly".
Labour MP Clive Efford, who represents Eltham, will lead a Westminster Hall debate on Tuesday into the changes, which are being introduced without consultation.
Other MPs who have expressed alarm about the new timetable include Sir Bob Neill, Abena Oppong-Asare, Matthew Pennycook and Ellie Reeves.
Sir Bob Neill, Tory MP for Bromley and Chislehurst, said the changes appeared to be "rushed and ill thought through" and reminiscent of previous "botched" timetable changes by other rail firms that had to be reversed.
He said pre-pandemic his constituency had the second highest number of rail commuters in England and Wales, behind only Lewisham West and Penge.

Mr Efford said the Government had used the pandemic "as an excuse" to allow peak services to be cut – and warned of trains becoming "chronically overcrowded" as more commuters returned to central London.

Steven Reilly-Hii, a Bexley resident who uses the Elizabeth Line to commute to Canary Wharf and at weekends to travel via Liverpool Street, said: "It's farcical that Southeastern have waited until the Elizabeth Line has finally opened to then pull the direct way of reaching it for many people - plus not bother to consult the paying public about it."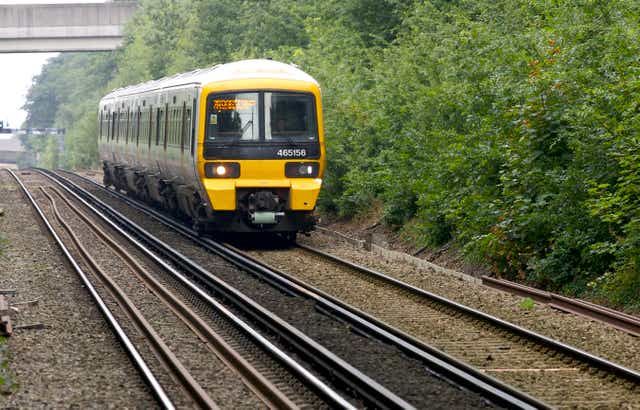 Southeastern: axing hundreds of trains to save £10m a year
The number of Southeastern trains will fall by more than 300 each weekday, from 1,988 pre-pandemic to 1,686 under the new timetable, transport minister Huw Merriman revealed in a written parliamentary answer.

Across its seven-day timetable, Southeastern will operate 3,913 services – 728 fewer, or a loss of one in six trains.

A Southeastern spokesman confirmed the Sidcup "loop" services were being axed.

But six London-bound trains an hour would call at Abbey Wood throughout the day – either Southeastern or Thameslink services – he said.

Campaigners have launched a petition to save the loop train.

The firm said it wanted to improve punctuality by reducing by two-thirds the number of trains crossing each other's route at "notorious bottlenecks" such as Lewisham junction.

Its modelling predicts 12 per cent fewer cancellations and some 300,000 more "on time" – namely, within 59 seconds of timetable - station stops each year.

Southeastern wants to "match space on trains with demand" - its passenger numbers are down about 40 per cent on Mondays and Fridays, due to the post-pandemic collapse in five-day commuters.

It is also scrapping first class – freeing up an extra 60 seats on a 12-carriage train.

On the Sidcup line, Southeastern says passenger numbers have fallen from 23m a year to 12m a year.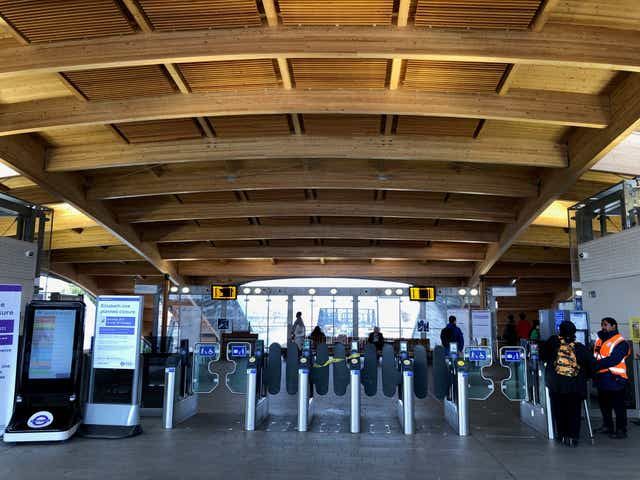 Abbey Wood station was rebuilt for the opening of the Elizabeth line

On the Woolwich line, which includes Abbey Wood, all trains will be routed into Cannon Street station, rather than a third going to Charing Cross. There will be five Southeastern trains an hour in the morning peak, and four in the evening peak out of Cannon Street.

Passengers wanting to get to Charing Cross will need to change at London Bridge.

On the Sidcup line, all off-peak and weekend trains will run into Charing Cross, with no services into Cannon Street. There will be six trains an hour at peak times using both stations.