A Christmas stamp collection featuring the Queen's silhouette has been released by Royal Mail.
It will be the last time her late Majesty's silhouette will feature on a festive stamp.

The set of six Art Deco-style stamps depict moments from the Nativity including the journey to Bethlehem.

Each stamp in the Christmas 2022 collection bears a barcode which customers can scan to watch a festive video of Shaun the Sheep.

Royal Mail worked with Kent-based artist Katie Ponder to create the collection.

David Gold, Royal Mail's policy director, said the "charming style" of this year's Christmas stamps would set "the perfect tone for the festive season".

The Queen took a keen interest in stamps throughout her life. She was patron of the Royal Philatelic Society London - the world's oldest stamp society - from1952, keeping up a tradition in the Royal family.

George V, the Queen's grandfather, became the society's patron in 1910.

The Queen last visited the society to open a new building in November 2019, just before the pandemic began.

"She was wonderful," said Peter Cockburn, the society's president, when asked about the Queen's last visit.

People have been urged to send their Christmas post early this year to make sure it gets delivered on time.

Post with second-class stamps must be sent by 19 December to be delivered in time for Christmas. First-class parcels will be delivered on time if they are posted by 21 December.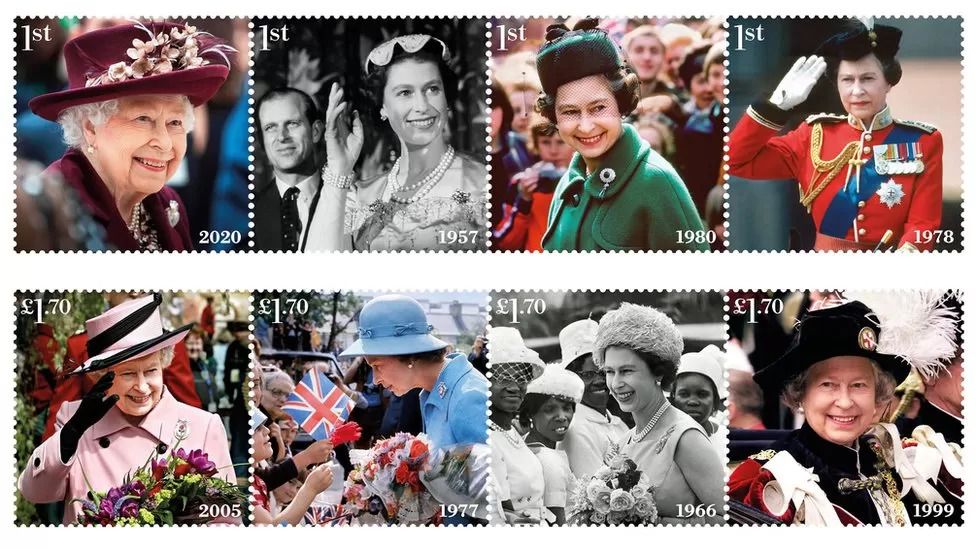 The photos on the Platinum Jubilee commemorative stamps were chosen to celebrate the Queen's dedication to service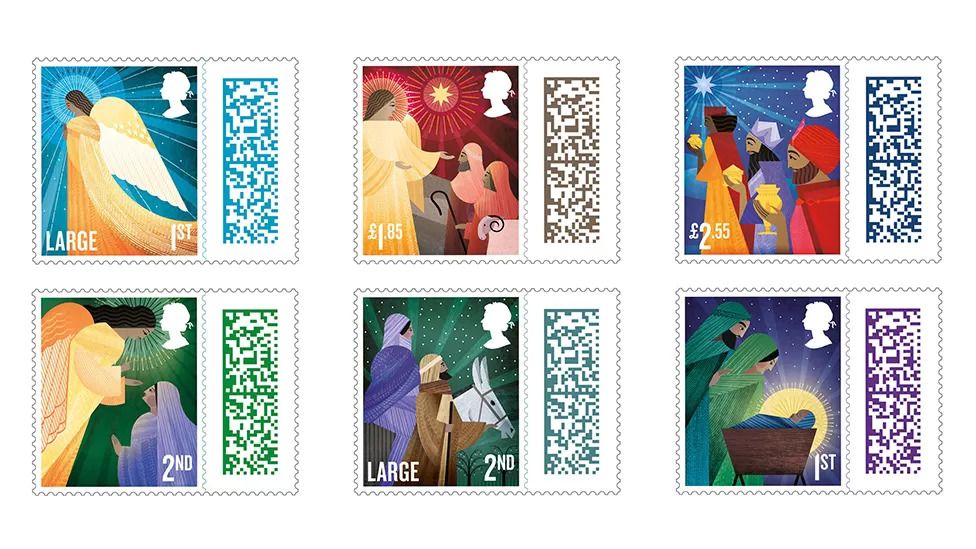 The full Christmas 2022 collection