Prison sentences for Welsh women are "not working", according to a charity which works with offenders.
Safer Wales said uprooting women for short sentences can break up families and leave women vulnerable to domestic abuse.

Data obtained by Cardiff University shows 218 Welsh women were sent to prisons in England in 2021.

The Ministry of Justice said custodial sentences should be a last resort.

Safer Wales helped more than 1,000 Welsh women involved with the criminal justice system last year.

Simon Borja, project development manager at the charity, said women were likely to be imprisoned for short sentences which were "not working and we're seeing it not work".

There are no female prisons in Wales so women are sent to England to carry out sentences, often for non-violent crimes.

Women from north Wales are more likely to go to HMP Styal near Manchester, while HMP Eastwood Park in Gloucestershire is the likely destination for female convicts in the south and west of Wales.

They are separated from families and support networks and are at risk of losing their home, according to Mr Borja.

He said the causes of offending, including domestic abuse and trauma, are better addressed in a community setting.


'Nothing to fight for'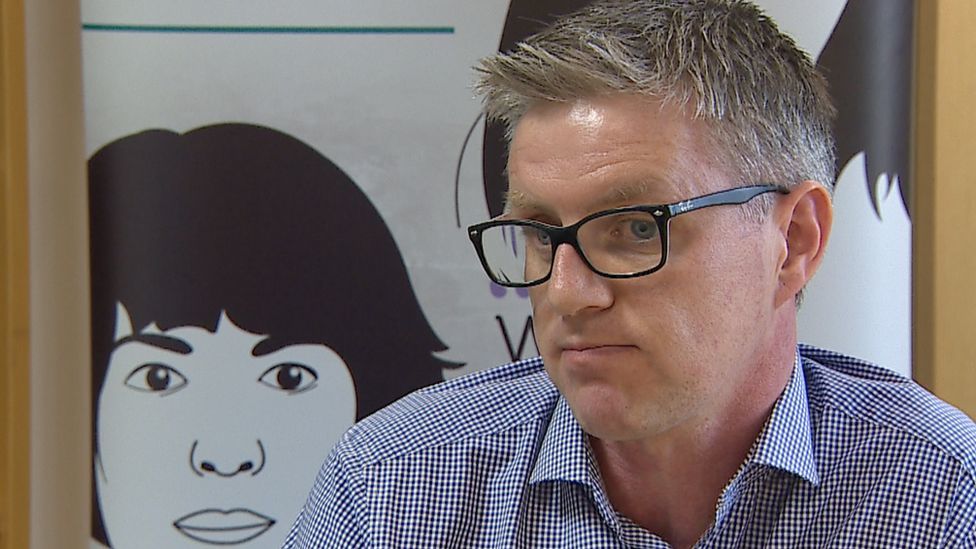 Simon Borja says the causes of offending are better addressed in the community

"What's happened in the prison is adding on to it," he said.

Figures obtained by Cardiff University's Wales Governance Centre showed almost a fifth of Welsh women in prison were sentenced to less than 12 months in 2021.

After committing a series of minor offences, Louisa, which is not her real name, is on her last warning.

Any breach of her suspended sentence conditions could see the 28-year-old, from Cardiff, end up in prison.

She has been the victim of domestic violence in care, and has learning and mental health difficulties.

"I think they should address the issue and see why this is happening, and see what other support they can give before a person is locked up," she said.

Louisa has been helped by Safer Wales, and volunteers with them as well as studying at college.

She has two children in care and has visitation rights, which would be at risk if she went to prison.

"I'll lose my contact with my children, it would make a big impact. I would feel like I have nothing to fight for," she said.

Eleri Cosslett, originally from Cardiff, runs Grow Inspires, which helps re-integrate ex-offenders by helping them start businesses and develop professional skills.

She launched the company after her own experience of serving 16 months in HMP Eastwood Park while her daughter moved in with grandparents in Swansea.

"The reality is it tears families apart to the core and they will never really come back together again," she said.

On leaving prison, Ms Cosslett said she was homeless and destitute.


'Draconian effects'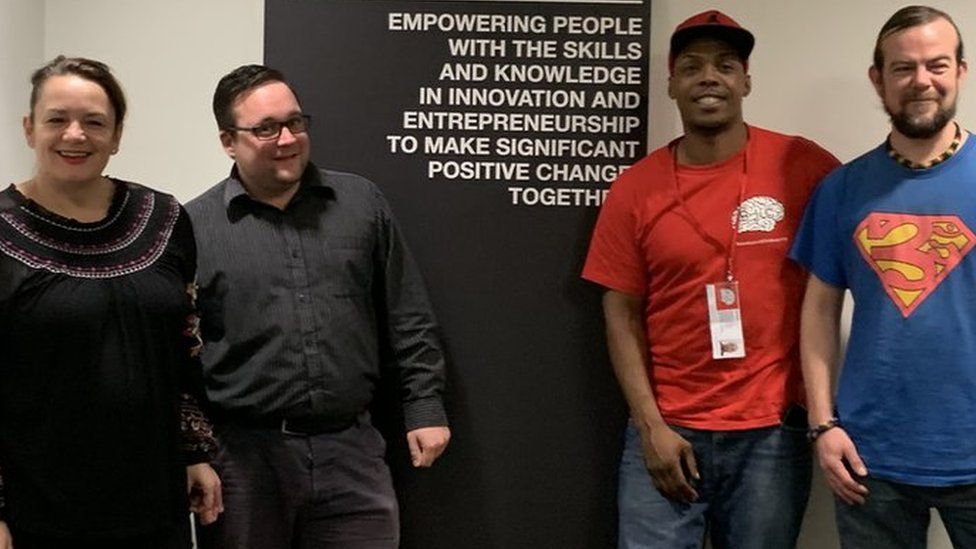 Eleri Cosslett, pictured left, with her team from Grow Inspires, who help re-integrate ex-offenders

She said she believed community sentencing would be more effective at helping women get back on their feet by reducing the stigma around offenders and enabling them to work with organisations like hers.

"Many of them have been sentenced to relatively short term sentences, but the effects are draconian and will last the rest of their lives," she argued.

The sentencing council sets guidelines for judges, and says the impact of removing women from their communities and families should always be taken into account.

The council's Judge Rosa Dean said: "Now that we have these very clear guidelines, it just makes everything a lot fairer and clearer to everybody.

"When you're dealing with women, it's just so important to make sure you have all the right information."

The Ministry of Justice worked with the Welsh government to create a "female offending blueprint" to address the causes of offending and reduce re-offending.

One announcement in 2020 was the creation of a residential centre in south Wales for women convicted of low-level crimes, where 12 women will have access to mental health, drug and alcohol treatments.

A pilot was due to start in 2021, but has been delayed.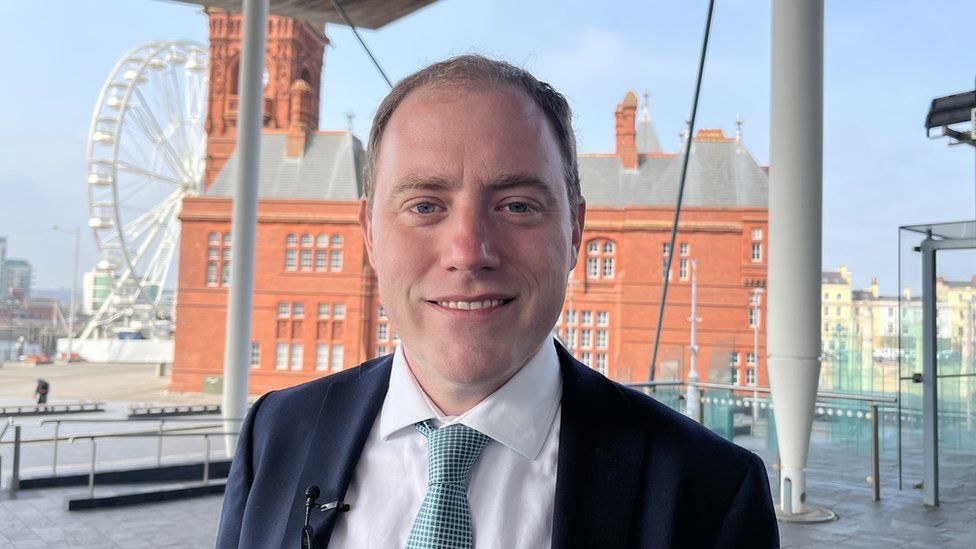 Rhys ab Owen is worried there at the lack of detail about a women's residential centre set to be piloted in Wales

Plaid Cymru Member of the Senedd Rhys ab Owen said: "We know next to nothing about its details, its location, how many women will be there. Will it be a prison in all but name?"

The Ministry of Justice said jailing women should always be a last resort.

A spokesman said: "Since we launched our female offender strategy the number entering the criminal justice system has fallen by almost a third.

"We are investing tens of millions into community services like drug rehabilitation and women's centres, and our joint Women's Justice Blueprint in Wales is diverting women away from crime."