Prince William will try to carry out his new role in a way fitting for modern Wales, Mark Drakeford has said.
The first minister said he had a "very warm" conversation with the prince after he and his wife Catherine were named Prince and Princess of Wales.

Mr Drakeford said there was now time for Prince William "to get to know Wales better".

He added that he was not given advance notice of Friday's appointment, but this is not required by protocol.

BBC Wales understands there was a courtesy call to the Welsh government about the new Prince of Wales shortly before the King's speech.

The first minister told BBC Radio Wales the prince was in a "reflective mood" during their telephone conversation on Sunday.

"He wanted to look forward, talk about the time he needs to take on the responsibilities, and fashion the job in the way that will be right for him and Wales in the 21st Century," said Mr Drakeford.

Prince William and Catherine, as the Duke and Duchess of Cambridge, visited Platinum Jubilee rehearsals in Cardiff in June, along with their children Prince George and Princess Charlotte.

The prince also previously lived on Anglesey while stationed at RAF Valley.

"It was a very warm conversation, Prince William was very keen to reflect on the time he and his family have spent in Ynys Mon. A period that clearly means a great deal to him and he looks back on with enormous fondness," said Mr Drakeford.

"Given that the announcement was made so early in the reign of the new monarch, I think we can be sure it was given a great deal of thought."

The first minister said he had heard of the appointment by King Charles III at the same time as the public but would not have expected to be told in advance.

"There is absolutely no reason why the Welsh government would have been informed or consulted. This is not a job with any constitutional responsibilities," he said.

Mr Drakeford also said any investiture ceremony should not be a repeat of that of the prince's father at Caernarfon Castle in 1969.

"The Wales of 2022 is not the Wales of 1969," he said.

"I don't think looking back and thinking that's a model for what needs to happen in the future would be a sensible way of approaching it."

The first minister added: "He should be allowed time to get to grips with what the job might mean, to get acquainted with the nature of modern Wales, the things that matter to people in Wales."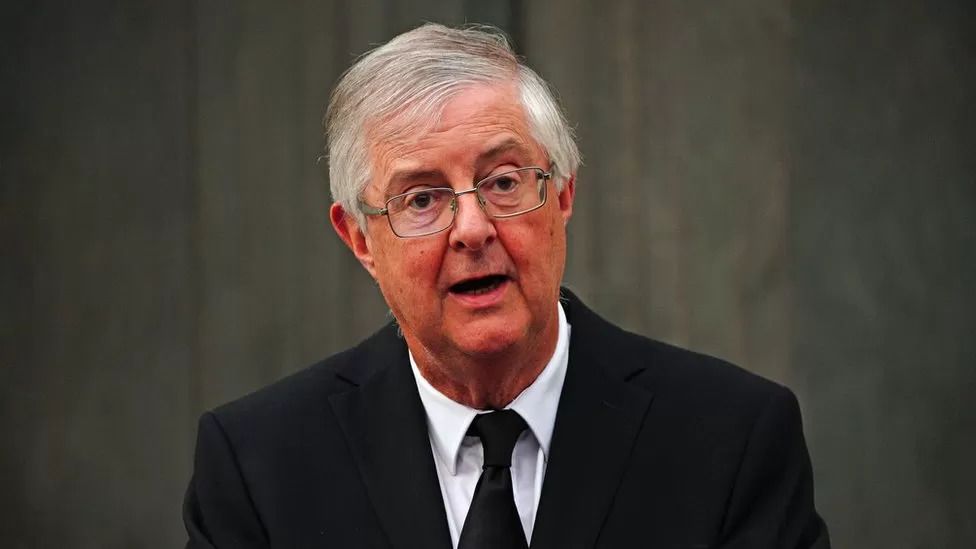 First Minister Mark Drakeford has held a "very warm conversation" with Prince William

There has been debate over the future of the role of the Prince of Wales, with an opinion poll of 1,020 people in June 2022, conducted by ITV and YouGov, suggesting 46% of people thought there should be another Prince of Wales, while 31% did not.

However the first minister said now was not the time for that conversation.

He said: "I think there is a debate there to be had, and it is absolutely proper. I don't think the debate needs to come to a climax in this week of all weeks.

"If I were asked for advice, [it would be] that the new Prince of Wales takes the time he needs.

"To think through what he would wish to achieve, to give himself the opportunity to become better acquainted with the Wales of today."
Shoppers deliver their verdict on Prince William being made Prince of Wales