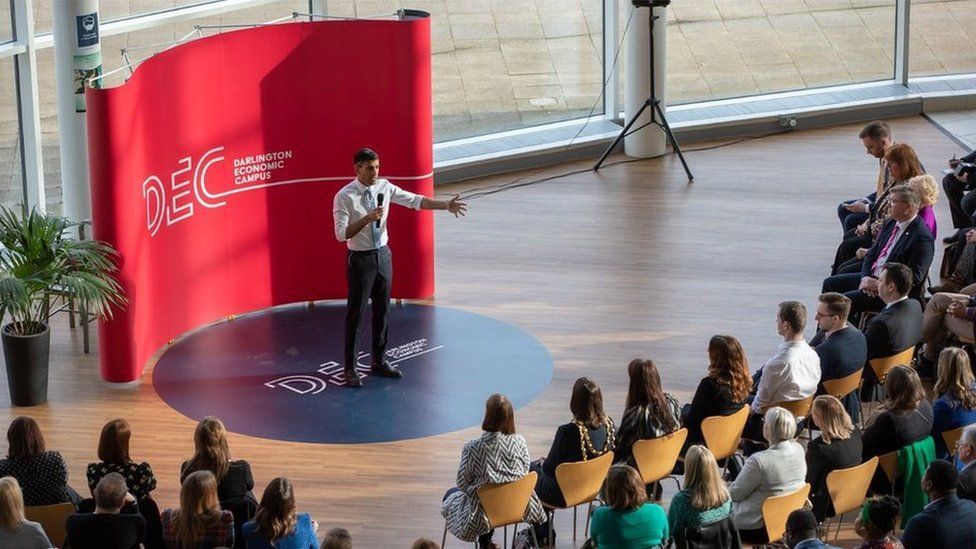 Preferred sites for Darlington's 'Treasury North' revealed
The preferred site for a new government hub in Darlington has been revealed, after it was announced last year that a "significant part" of the Treasury workforce would relocate from London. During a visit to Darlington, Rishi Sunak said Brunswick and Central Park were the two contenders.
Speaking during a visit to the town, Chancellor Rishi Sunak said Brunswick was the preferred location for the Darlington Economic Campus.

The other contender, as the procurement process begins, is Central Park.

The cross-government hub will be home to 1,100 employees by 2025.

Alongside the Treasury, it will house teams from the following government departments:

* International Trade
* Business, Energy and Industrial Strategy
* Levelling Up, Housing and Communities
* Digital, Culture, Media and Sport

The hub will also be home for teams from the Office for National Statistics and the Competition and Markets Authority.

A third of the 300 Treasury roles are already in place - with the majority recruited directly to the campus and the remainder made up of existing staff who have also chosen to relocate from the capital.

Staff are currently using Bishopsgate House as an interim office and will move into a longer-term temporary office in Feethams House later this year ahead of the new permanent site being ready.

Mr Sunak, who has faced questions over his family's financial affairs in recent days, spoke to some of the new recruits during the visit to Darlington College.

He said: "I am delighted that we are in the final stages of finding a permanent site for our new campus which is creating jobs for local people, spreading opportunity and levelling up."