A former Post Office sub-postmistress said she worked out how she would take her own life after she was wrongly accused of stealing more than £9,600.
Jennifer O'Dell said she suffered from "night terrors" after being told by bosses she was guilty of theft and that they would "take my home away".

She is one of hundreds who were wrongly accused of crimes due to a flaw in a computer system called Horizon.

The cases constitute Britain's most widespread miscarriage of justice.

Speaking at a public inquiry into the scandal, Mrs O'Dell claimed she was bullied and intimidated by former Post Office director Angela van den Bogerd at a hearing following her suspension in January 2010, where she was accused of stealing £9,617.

The former sub-postmistress, who ran a post office from a converted room in her home in Cambridgeshire, explained how the Horizon software, used to complete accounting tasks, first suggested she was down £1,000 in June 2009.

Over the coming months, the system was calculating more money had gone, but when Mrs O'Dell called the Horizon helpline she was told to "pay the money back", with one call handler "shouting at me down the phone".

"I was saying to them the Horizon system is wrong. They just didn't want to know," the 72-year-old told the inquiry.

"It felt as thought there was somebody in the depths of an office block, the lights dimmed, and they were at a Horizon terminal and they were manipulating the figures."

In January 2010, Mrs O'Dell said she was visited by Post Office staff, who accused her of stealing more than £9,000 and told her she was suspended.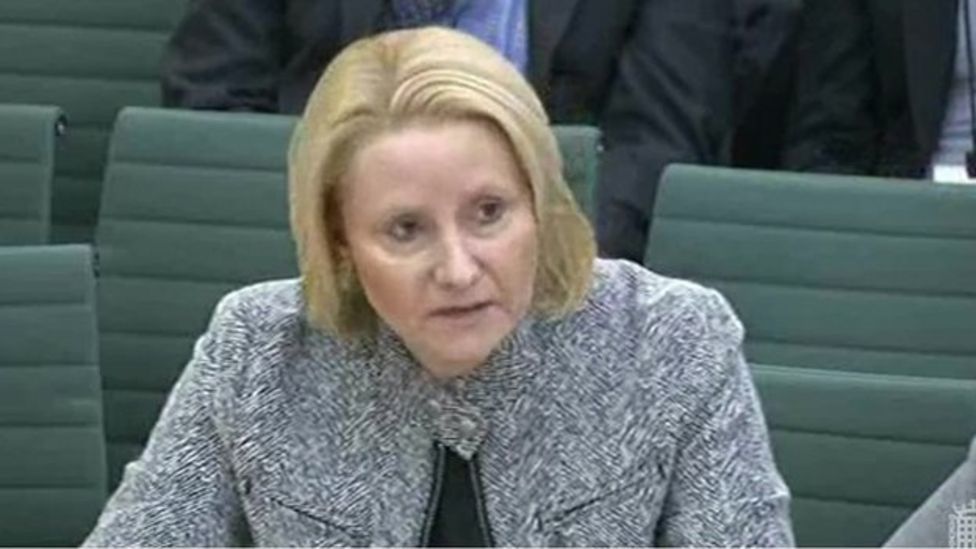 Angela van den Bogerd was found by a judge to have misled a court after giving evidence

Following her suspension, the sub-postmistress said she went to several hearings with Post Office bosses in what she described as a "kangaroo court".

In one mediation shortly after she'd had a cancer scare, Mrs O'Dell said Ms van den Bogerd, who was found by a judge to have "obfuscated" and "misled" a court in 2020, "became extremely intimidating, extremely bullying" towards her.

"[She was] demanding that I sign a piece of paper that I had stolen the money," said Mrs O'Dell.

"And if I did not they were going to take my home away. They would take me to court."

Mrs O'Dell has never been prosecuted for the alleged crimes, the inquiry heard, but she was never told why she wasn't.

"Every morning I would wake up expecting a letter," the grandmother said. "You woke up and thought is there going to be a special delivery letter with a summons to court?

"I had letters demanding the money. I always wrote back saying I'm not going to give you the money because the money has not gone missing, so no."

Between 2000 and 2014, more than 700 sub-postmasters and mistresses were accused of theft, fraud and false accounting. A total of 72 have had their names cleared so far.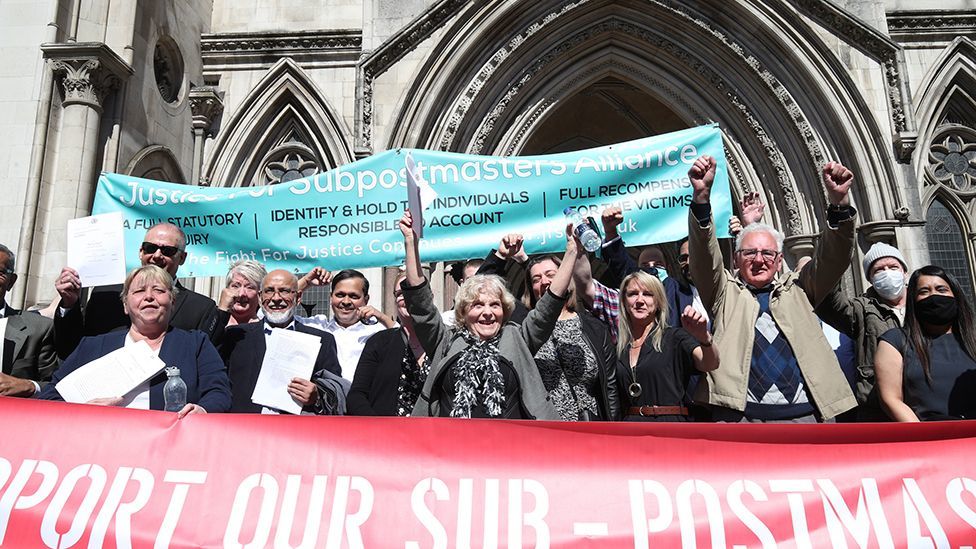 72 sub-postmasters and mistresses celebrated the quashing of their convictions last April

The inquiry - which is expected to run for the rest of this year - is examining whether the Post Office knew about faults in the IT system, Horizon, which was developed by Japanese company Fujitsu.

Led by retired High Court judge Sir Wyn Williams, the inquiry is beginning with six weeks of testimony from former Post Office staff. It will also ask how and why they were left to shoulder the blame.

'Extremely dark places'

Becoming visibly upset, Mrs O'Dell said after her Post Office shut due to the scandal, "people would cross the road", when she was walking in her village.

She said she had been selected as parliamentary candidate for the 2010 General Election, but "stepped down" because she didn't want to bring the party "into disrepute".

Mrs O'Dell said she went to some "extremely dark places" and "even worked out how" to end her own life.

"I had night terrors. It was two to three times a week. I was innocent and they did that to me," she said.

"You know what I have to do at the moment? I have to cut logs to warm my house. I want these people brought to justice. I went them to say 'yes, we did it, we didn't tell the truth under oath'."

The Post Office has previously said it is "sincerely sorry for the impact of the Horizon scandal on the lives of victims and their families and we are in no doubt about the human cost".

The inquiry continues and will soon hear from witnesses in Leeds and Cardiff.