A police force is investigating claims firefighters photographed women who had died in car accidents and shared the images on a WhatsApp group.
In the group, male firefighters at Dorset and Wiltshire Fire Service (DWFS) are alleged to have made degrading comments about the victims.

A female firefighter told ITV News she had heard comments about the type of underwear women had worn in crashes.

DWFS said it was "shocked and appalled" by the allegations.

Dorset Police said it would lead inquiries, after consulting Wiltshire Police.
In the report, one whistleblower, speaking anonymously, told ITV News: "I've seen people make comments about the type of underwear the women are wearing in the car crash."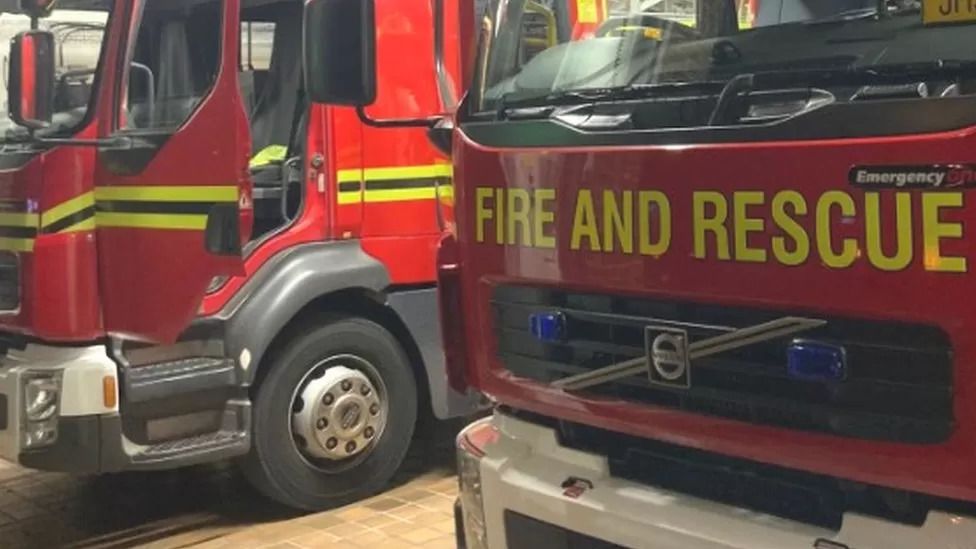 Dorset and Wiltshire Fire Service said it was "deeply concerned" by the allegations
The female firefighter added: "Retrieving the body of someone dead should tear you apart, not make you want to take photos of it, just to joke about it later.
"Because that's someone's loved one, isn't it? That's someone's relative."
Several female firefighters also told ITV News of persistent sexual harassment at their stations, including claims a male firefighter demanded sexual favours at the scene of a fire.
'Robustly investigate'

In a statement, DWFS said it was "deeply concerned" by the allegations and had commissioned an independent inquiry.

Chief Fire Officer Ben Ansell said: "As part of this investigation, I will be providing all of our female staff with the opportunity to speak to an independent organisation.

"We would ask that any individuals affected provide us with further information to allow us to investigate these allegations."

A Dorset Police spokesperson added: "The limited details available in the news report are of a very concerning nature but will have understandably caused concern amongst the public and especially families of victims.

"We share that concern and will robustly investigate any information or evidence that is shared with us."

The force said it had requested details from ITV News but had not yet been provided with any information.

The allegations come after South Wales Fire and Rescue Service said in December that it had launched an independent review of allegations of sexual harassment.

Meanwhile, in November, a report found London Fire Brigade to be "institutionally misogynist and racist".