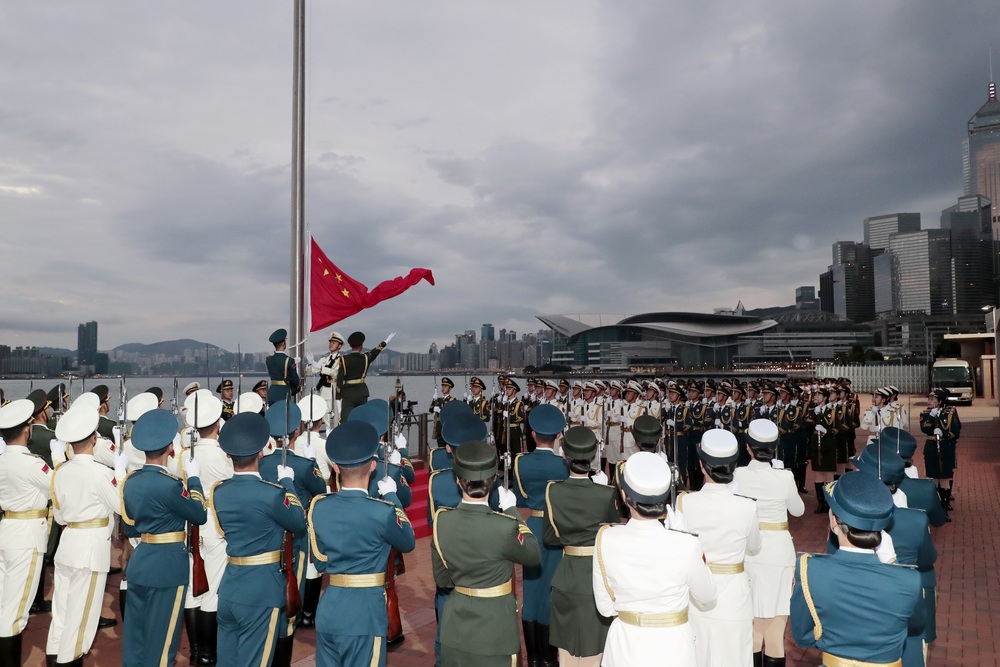 PLA raises flag at Central military dock
Around 300 officers of People's Liberation Army Hong Kong Garrison on Sunday conducted a national flag raising ceremony at Central Military Dock for the first time.
After the ceremony, garrison officers sent their Lunar New Year blessings for mainland citizens and wished prosperity for the nation and a better future for Hong Kong.

The military dock at the Central Waterfront Promenade and the military site were handed over to the garrison on September 29, 2020. It was the last military facility which the SAR had to rebuild and hand over to the garrison.