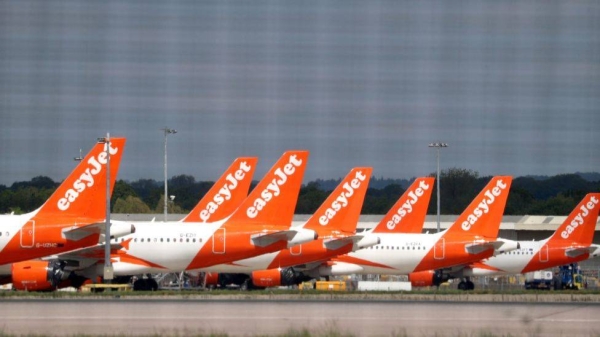 Passenger with restricted mobility dies leaving flight at Gatwick
A passenger with restricted mobility has died at Gatwick Airport after leaving an aircraft.
Gatwick said staff were helping to disembark three passengers with restricted mobility at the time, including the man's partner.

He decided to leave the EasyJet plane rather than wait for staff to return and fell while going up an escalator, an airport spokesman said.

The airline confirmed the death of the man on Wednesday.

The Gatwick spokesman said the passenger made a short walk to the escalator from the runway to the Skybridge, which takes passengers to the north terminal.

He said EasyJet cabin crew were closest to the man, so provided medical attention before the airport's medical staff arrived.

An airline spokesman said: "A number of our cabin crew provided medical assistance to a passenger at Gatwick Airport whilst waiting for paramedics to arrive.

"However, the passenger sadly later passed away."

It said when the aircraft arrived a member of staff was deployed from Wilson James, a company which provides assistance for passengers with restricted mobility (PRM).

The staff member "was in the process of disembarking the three PRM passengers when the incident occurred," it said.

"Staff shortages were not a factor in this incident.

"It is normal for one staff member to disembark three passengers who require assistance by taking them one at a time the short distance to the waiting buggy."