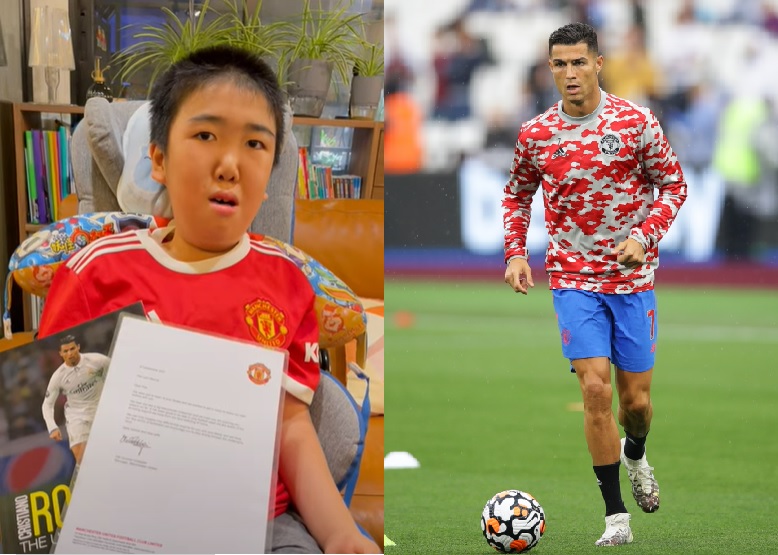 Parents want Cristiano Ronaldo to encourage kid ahead of surgery
Parents of a 10-year-old Hong Kong boy who suffers from spinal muscular atrophy wants Manchester United star Cristiano Ronaldo to encourage the fan before he gets surgery at the end of this month.
Marcus will need to undergo a risky spinal surgery as his spine bends so much that it presses into his lungs.

His parents managed to contact the British football club and got him a letter signed by none other but Manchester United boss Ole Gunnar Solskjær.

The child is a big fan of Ronaldo, and his parents wanted help to spread the message to the football star and get his help.

In a video uploaded to You Tube, Marcus thanked Solskjær and wished Manchester United the best this season.

"Hello I am Marcus from Hong Kong! I am so excited and happy to receive your letter. I am a big fan of Manchester United. I love Cristiano Ronaldo very very much. I wish you all very good results in the coming Premier League," he said.

His parents hoped netizens would help share the YouTube video to spread the love and help make his wish come true.