A funeral director has delivered his own child for a second time after his wife went into labour in their campervan.
Dad Dominic delivered Alice at the side of a Nottinghamshire road after roadworks stopped him and his wife getting to hospital in time.

And the 44-year-old had done the same in 2019 when he delivered their son Elliot at home without medical help.

Dominic said given his job, it was special "bringing life into the world".

'Oh no, not again'

Dominic, who has worked as a funeral director for 30 years, and his wife Natalie began to panic after they faced roadworks and diversions at 23:00 GMT on 7 February.

Forced to stop and deliver the baby in the campervan, the couple said four road workers and a passing road assistance driver were also on hand to help.

"We just had to stop and that was it, she was coming," Dominic said.

"The first thought was 'oh no, not again'.

"With Elliot we were at home, we had the ambulance on the way and ambulance control talking us through everything. Whereas this time we were in the dark, on the side of the road, just trying to get through as best we could."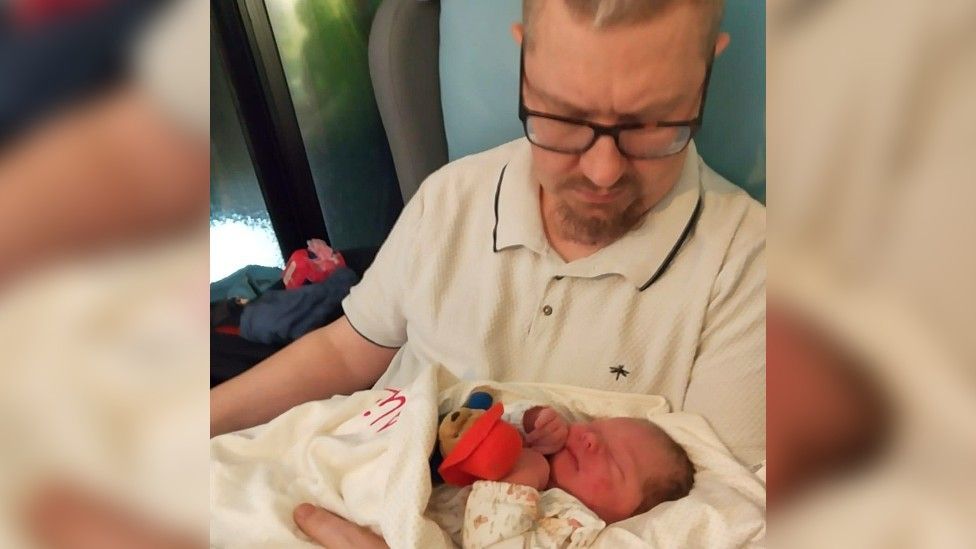 Mum Natalie said the delivery would be a "nice little story" to tell their daughter about

Dominic said his job helped him stay outwardly calm but admitted "there was a fair bit of panic going on there".

"What I do on a daily basis is an honour, to help people in the way that we do," he added.

"It was the complete opposite side of things bringing a life into the world."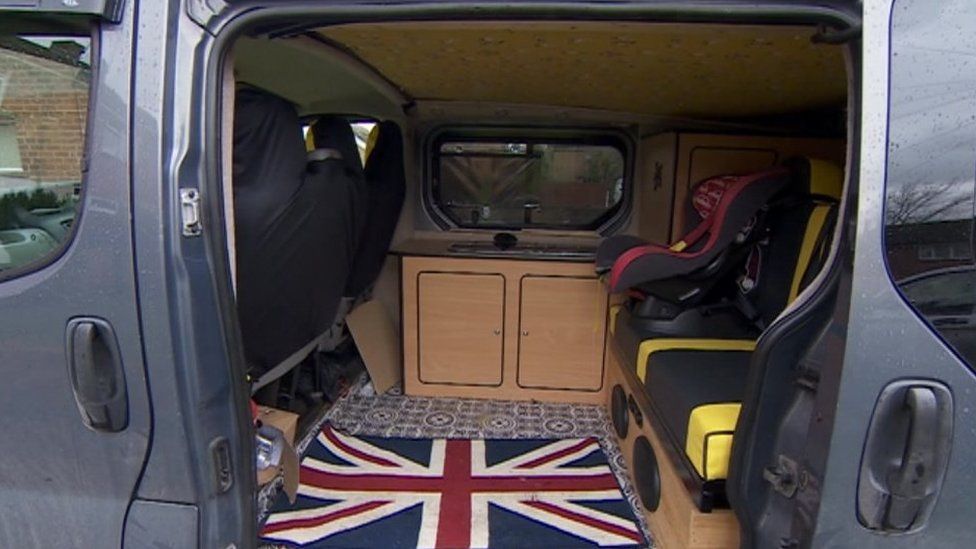 Four road workers and a passing assistance driver were on hand to help with the delivery in the campervan

Natalie, 37, said: "We were in the dark, in the cold outside, both trying not to panic and there was just nowhere to go.

"But sometimes needs must, and it was four blokes and an RAC man, and you just have to get on with what you have got to do.

"It's a nice, little story to tell her in a few years."

But Dominic has ruled out having a third child to avoid finding himself in the same position again, adding: "No more, that's it."