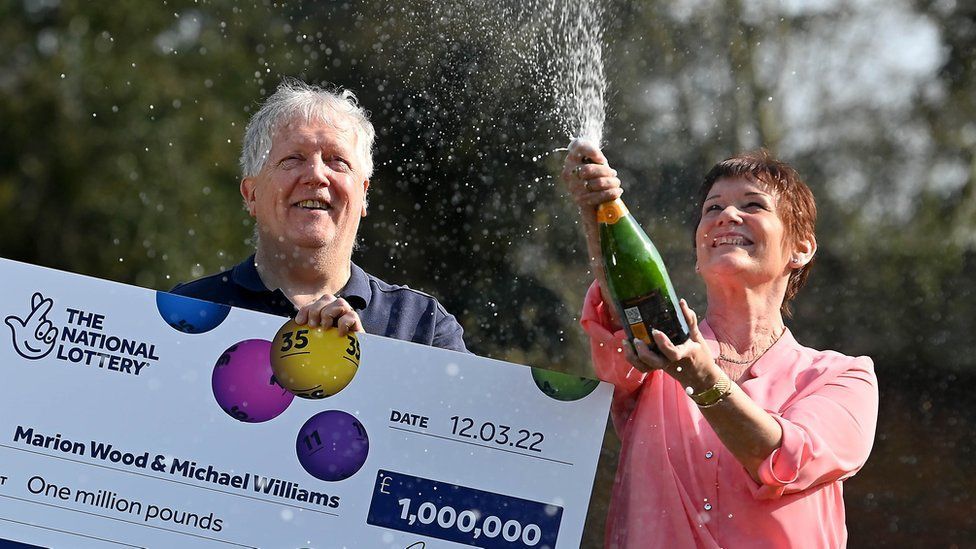 Northampton friends make a cuppa after £1m lottery win
Two friends who thought they had won £1,000 on the lottery "had a cup of tea and sat in stunned silence" when they realised it was £1m.
Michael Williams, 67, and Marion Wood, 60, of Northampton, are in a syndicate together and will share the winnings.

Ms Wood said she would be "wise" with the money and would not leave her job at Northampton General Hospital.

Retired construction worker Mr Williams, a father of three, said he would buy his first car since 1981.

After matching five numbers and the bonus ball, Ms Wood admitted to her friend: "I don't even know what a million in numbers looks like."

"I'm a big tea drinker, so we had a cup of tea and sat in stunned silence as we absorbed what had just happened," she added.

"I want to carry on as normal for a bit.

"I love my job and I won't be leaving even after this amazing win," she said.

As well as a new set of wheels, Mr Williams said he looked forward to treating his family.