The NHS is to hold a full independent review into an ambulance service's "tragic failings", Health Secretary Sajid Javid has confirmed.
A whistle-blower raised concerns that North East Ambulance Service (NEAS) had covered up mistakes by paramedics in the deaths of patients.

The family of a man who died while waiting for an ambulance said the proposed review would not be enough.

The ambulance service said it would "welcome independent scrutiny".

Mr Javid, who previously said he would consider an inquiry, said: "Patient safety is a top priority and I am deeply concerned over the tragic failings of the North East Ambulance Service.

"The NHS will launch a full independent review into this issue to establish exactly what happened and ensure these events do not happen again."

The Department of Health and Social Care said more details about the review would be shared in due course.

Concerns about NEAS were first raised by the Sunday Times, with allegations the service withheld details from coroners in more than 90 cases between 2018 and 2019.

One of the families affected was that of Peter Coates, from Dormanstown near Redcar, who had lung disease and relied on a machine for oxygen.

An ambulance was called in 2019 when the 62-year-old's oxygen machine failed during a power cut, but he died while waiting.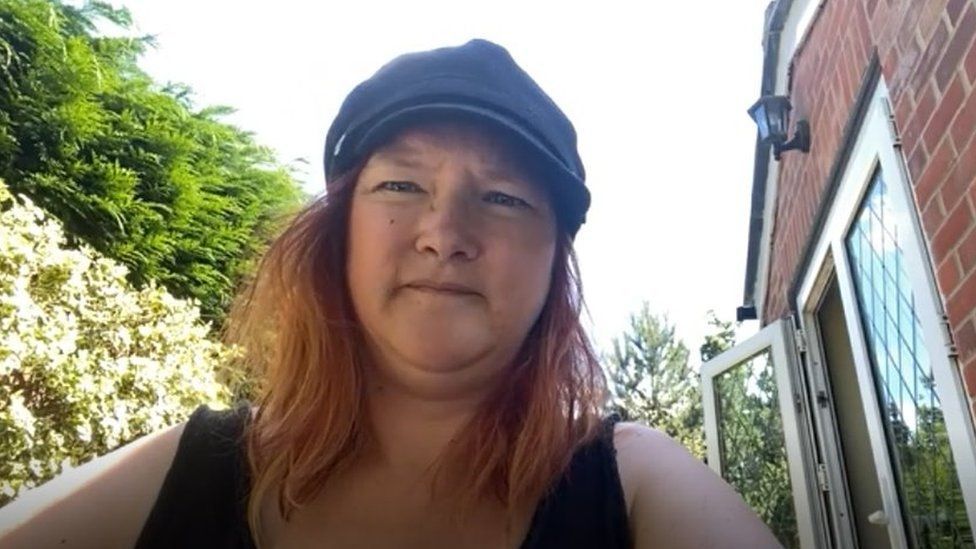 Kellie Coates said she wanted a full public inquiry

His daughter Kellie Coates told the BBC she was "shocked" at how much information had been "withheld" by NEAS.

She said an NHS review was not enough as she feared it would "not give us the thoroughness we need to get to the truth".

Ms Coates said: "The challenge with an independent inquiry is surely that's the same people investigating themselves.

"It still doesn't feel to me that's a fair process."

She said there had already been internal reviews and she had "no faith what they're going to bring back is anything different to what they've been saying".

Paul Calvert, the NEAS coroner's officer who raised the concerns, also said a full public inquiry was needed.

The service has previously offered "sincere condolences" for the "additional distress" caused to the Coates family.

Chief Executive Helen Ray said: "We welcome this independent scrutiny which will make sure that the families we serve and our staff have the levels of assurance they need.

"As ever our main thoughts remain with the families affected."