A couple have been rescued from a submerged car in what onlookers called a "Christmas miracle".
Footage showed fire crews removing a man and a woman from the vehicle at about 10:44 GMT on Christmas Eve near Norwich.

Norfolk Police said they were investigating, and the couple were taken to hospital by ambulance.

The county saw almost two inches of rain (50mm) causing major flash floods across south Norfolk.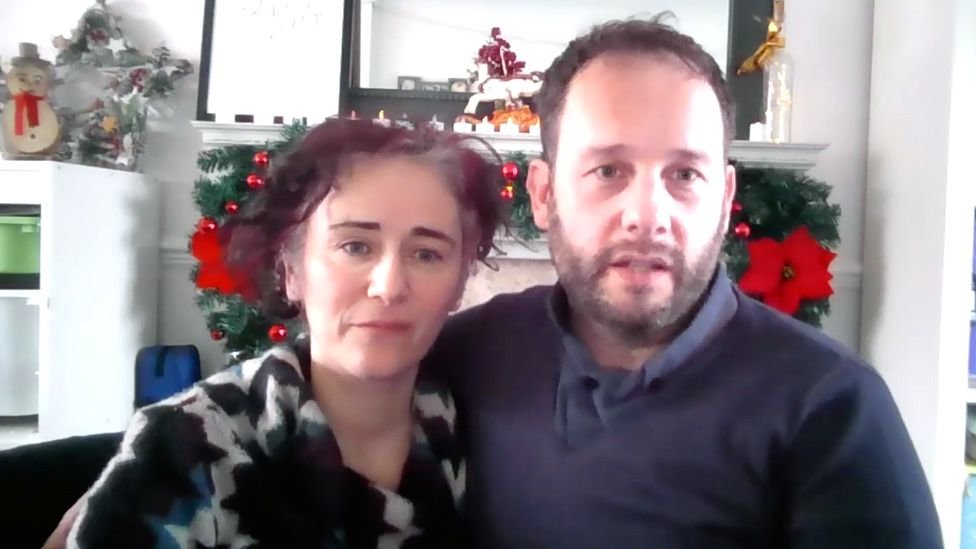 Eyewitnesses Matt and Alex Emmerson, aged 42 and 44, noticed the car from their bathroom window about 15 minutes before the emergency services arrived.

They had assumed the vehicle was empty until crews began their rescue.

"Whoever this poor couple were, they were in there for a long time - close to two hours. The water must have been freezing," said Mr Emmerson.

The East of England Ambulance Service said both patients were transported to hospital for "further assessment and treatment."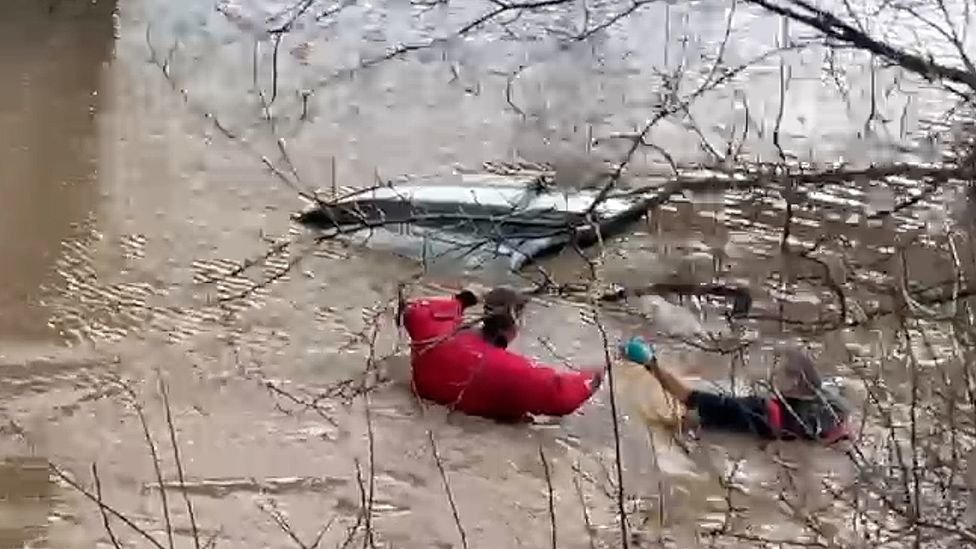 Mrs Emmerson said flooding near their home in Green Lane, Thorpe End, was a regular occurrence during heavy rain.

"I just assumed that there would be nobody in there," she added. "Because normally people leap out and wade to safety before it gets to that point."

Her husband - who called the rescue a "Christmas miracle" - said a firefighter went straight into the water and smashed a car window to gain access "despite the water coming up to his chin".

The couple said permanent signs, rather than temporary ones, were needed to warn drivers about the regular risk of flooding.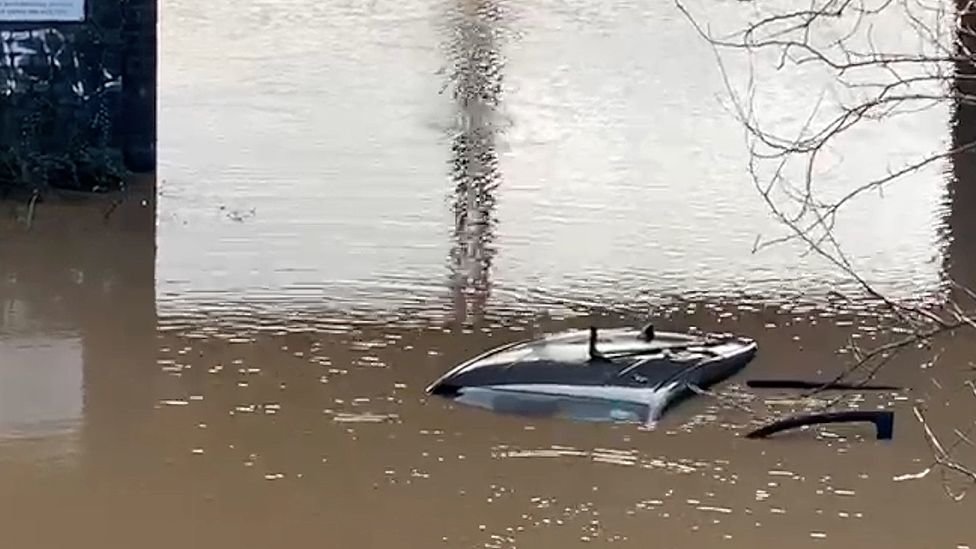 Norfolk Fire and Rescue Service said it had received more than 300 calls about flooding since Wednesday afternoon, as some areas received a month of rainfall in 24 hours.

Tim Edwards of Norfolk Fire and Rescue Service said a major incident had been declared and advised people to stay away from flooded areas.

"It's very difficult to know exact depths. Do not enter flooded water at any point," he said.