Nicola Sturgeon has urged Tory MPs to oust "lame duck" Prime Minister Liz Truss.
The first minister said the Tory leader was "completely out of her depth" after she sacked her chancellor and made a major U-turn on corporation tax.

There have been calls for Ms Truss to resign and a general election to be held amid the turmoil at Westminster.

The prime minister has insisted she is "absolutely determined" to deliver on her leadership promises.

Scottish Tory leader Douglas Ross says he still has confidence in Ms Truss and that she should remain in Number 10.

After firing close ally Kwasi Kwarteng as chancellor, Ms Truss held a Downing Street press conference on Friday to announce new economic measures the government hopes will calm the financial markets.

Ms Truss reversed a key policy to scrap the planned rise in corporation tax from 19% to 25%, saying this would raise £18bn a year for a "down payment" on her fiscal plans.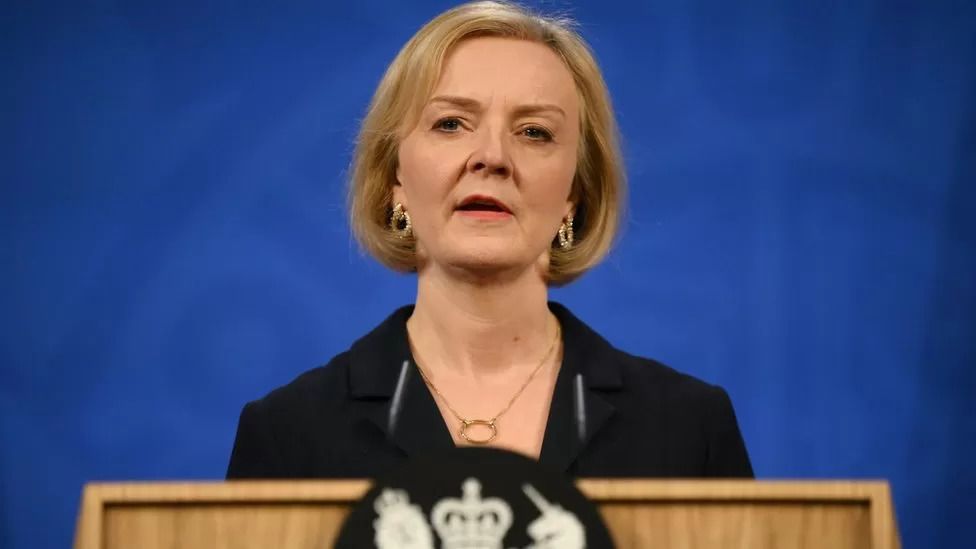 Liz Truss announced changes to her fiscal policy at a Downing Street press conference

Ms Sturgeon said the UK government's heavily criticised mini-budget had already "heaped misery" on the public.

The first minister said: "She had already shown herself to be completely out of her depth as prime minister. As of today she is also a lame duck prime minister.

"The sooner she goes and the sooner people get the chance to get rid of this Tory government, that is doing so much damage, once and for all the better."

The first minister urged Tory MPs to take matters into their own hands if their leader does not resign, adding: "This is beyond a joke.

"It was never funny, but Liz Truss has already, through her own decisions, trashed the economy and heaped misery on people who were already struggling with a cost of living crisis."

During the press conference, which lasted less than 10 minutes, Ms Truss was asked by journalists if she should resign.

In reply, she said she was "absolutely determined to see through what I have promised".

Ms Truss has appointed Jeremy Hunt as her new chancellor.

Speaking after the press conference, Scottish Tory leader Mr Ross said he still had confidence in the prime minister and did not believe she should quit.

"I think it's important that we get behind the prime minister and we focus on the challenges that are affecting people up and down in the country," he said.

He said Ms Truss had "listened" and implemented a plan to stabilise the financial markets.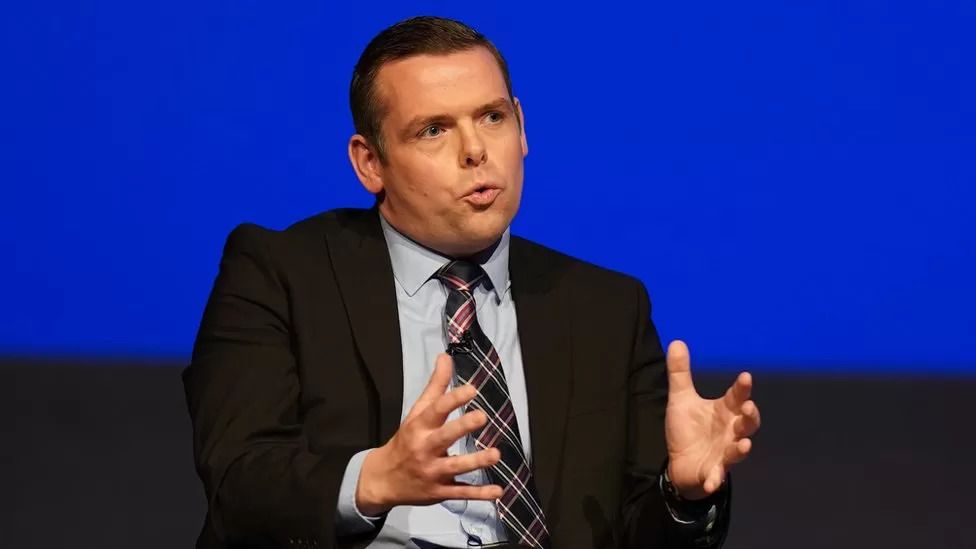 Douglas Ross says the prime minister has listened to critics

Mr Ross also defended his decision to call for the Scottish government to replicate Ms Truss's widely criticised tax plan – which was presented without an assessment from the Office for Budget Responsibility (OBR).

"The plans were for these tax changes to grow the economy and I want to see growth in our economy here in Scotland and across the United Kingdom," he said.

"I expected, and I think many others expected, that the groundwork had been prepared with the markets, with the OBR, and clearly that work had not been done."

The SNP's Westminster leader Ian Blackford told the BBC he believes Ms Truss will "ultimately be removed from office" by her own MPs.

Scottish Labour leader Anas Sarwar also argued there should now be a general election and that the prime minister has "lost all authority".

"She's clearly now a lame duck prime minister," he said.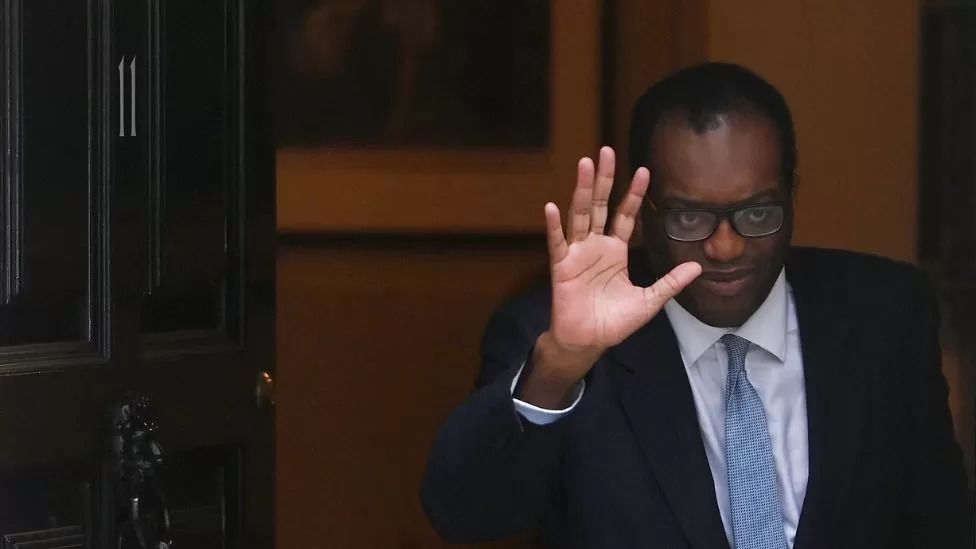 Kwasi Kwarteng been removed as the UK's chancellor

"It's clear for everyone to see that her plan has trashed our economy, trashed our pound, put people's mortgages up and that is frankly unforgivable."

Scottish Liberal Democrat leader Alex-Cole Hamilton said: "Enough is enough.

"It started with Boris Johnson failing our country, and now Liz Truss is trashing our economy. It's time for us to have our say in a general election."

Scottish Green co-leader Lorna Slater said: "This has already gone on too long, and far too many people are suffering.

"If Liz Truss wants to emerge with any shred of credibility then it can't just be her chancellor that leaves Downing Street, it must also be her."
'It's time for Liz Truss to go' - Sturgeon