Loyalist paramilitaries cannot be allowed to gain "a momentum" from the Northern Ireland Protocol dispute, MPs have been told.
John McBurney was speaking to a Westminster committee, along with other members of the Independent Reporting Commission (IRC).

"There is no doubt groups on the loyalist side see the protocol as an issue that can generate a momentum.

"And that is a momentum we can well do without," Mr McBurney said.

"The way to do without it is by reaching a solution."

He added "solving it" would "get things back onto an even keel".

Mr McBurney was responding to a question from DUP MP Carla Lockhart who said "continued political action is needed on the [protocol] issue".

Loyalist opposition to the protocol was partly responsible for sporadic street disorder in early 2021.

There was also a series of peaceful protest rallies which ended in the summer.

"It has been encouraging to see a phasing down of protests in the streets in preference to political exchanges and endeavours which are ongoing," Mr McBurney said.

"But be in no doubt that things can flare up again if an issue which seems unresolved and unresolvable then becomes such a frustration that it pours out into our streets.

"That cannot be allowed to happen."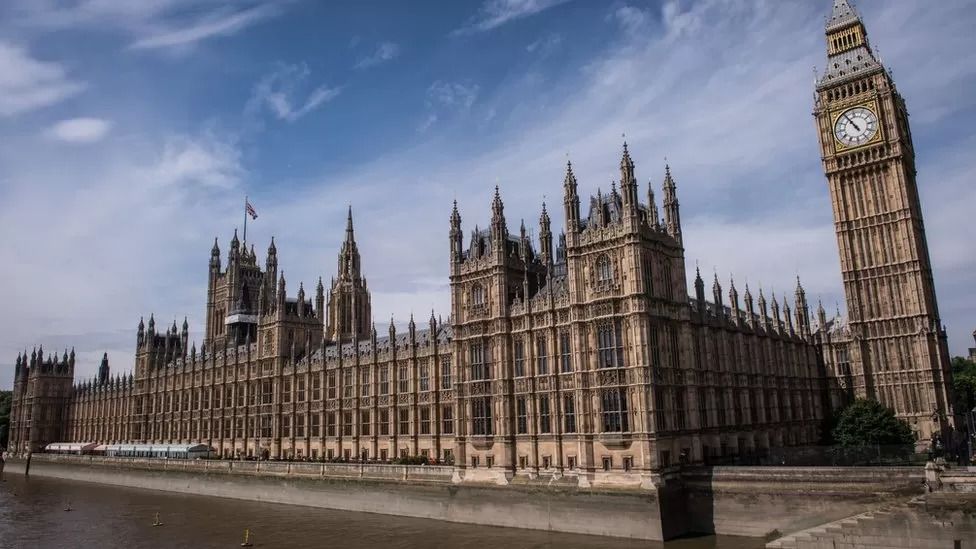 John McBurney was speaking to a Westminster committee
The IRC was set up by the British and Irish government to monitor efforts to tackle paramilitarism.
In a report published last week it said such efforts should be re-doubled.
The IRC's four commissioners were appearing before the Westminster committee to discuss the idea that a body should be established to talk to paramilitary groups to try to get them to disband.
What is the Northern Ireland protocol?

The protocol is a part of the UK-EU Brexit deal that keeps Northern Ireland aligned with some EU trade rules.

It keeps Northern Ireland in the EU's single market for goods, avoiding the need for a hard border with the Irish Republic after Brexit.

However, it also creates a new trade border between Northern Ireland and the rest of the UK, something the EU accepts is causing difficulties for many businesses.

It is opposed by Northern Ireland's unionist parties who say it undermines their place in the UK.

The UK plans to override most of the agreement if the EU does not agree to changes.